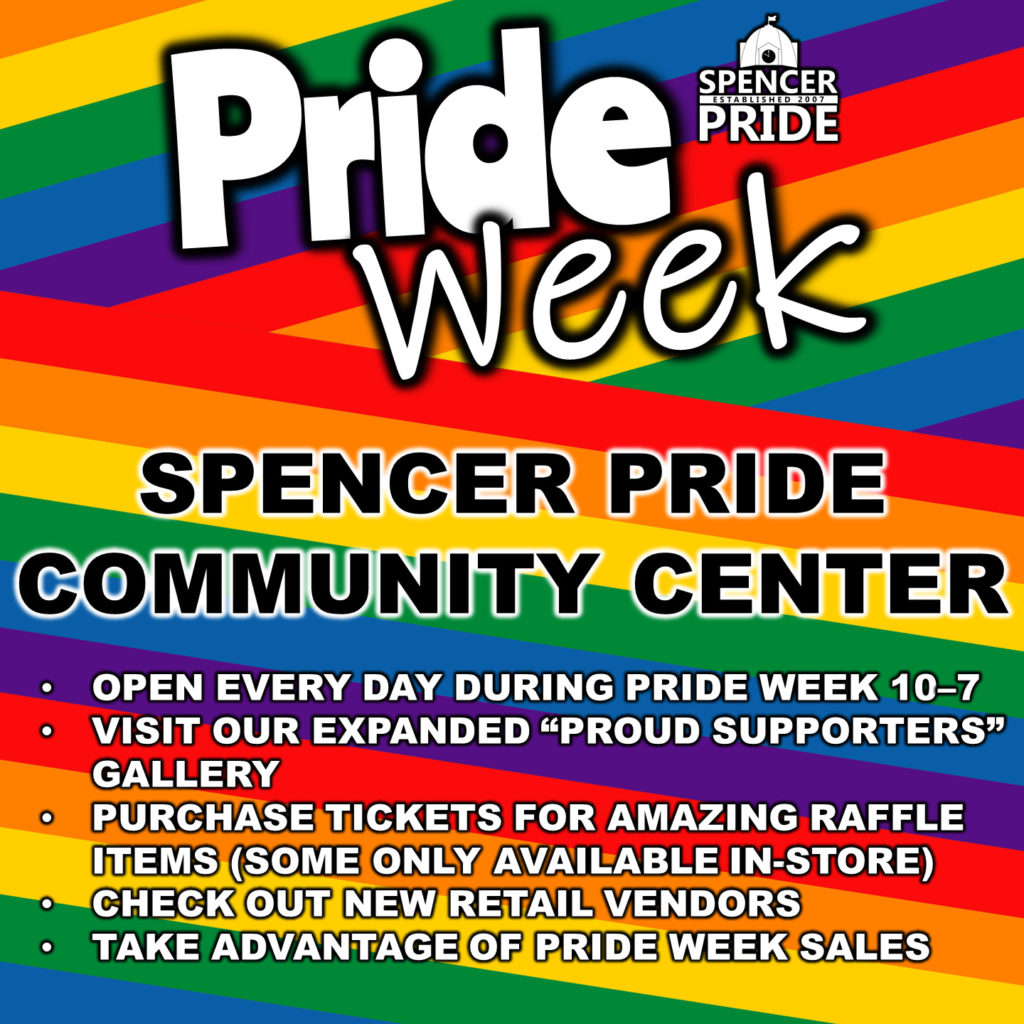 ALL WEEK
Spencer Pride commUnity center

Throughout the week, the Spencer Pride commUnity center will have extended hours.  You can find us at the center from 10 AM until 7 PM Monday – Sunday of Pride Week.
At the commUnity center, you'll also find the following activities (further details to come as we get closer):
"Proud Supporters" Gallery Expansion
Raffles (in-person & online!).   Visit here for more information about these raffles

Special Pride Week Sales
If you cannot (or choose not) to attend in-person, you can also visit our brand-new online store at shopspencerpride.square.site!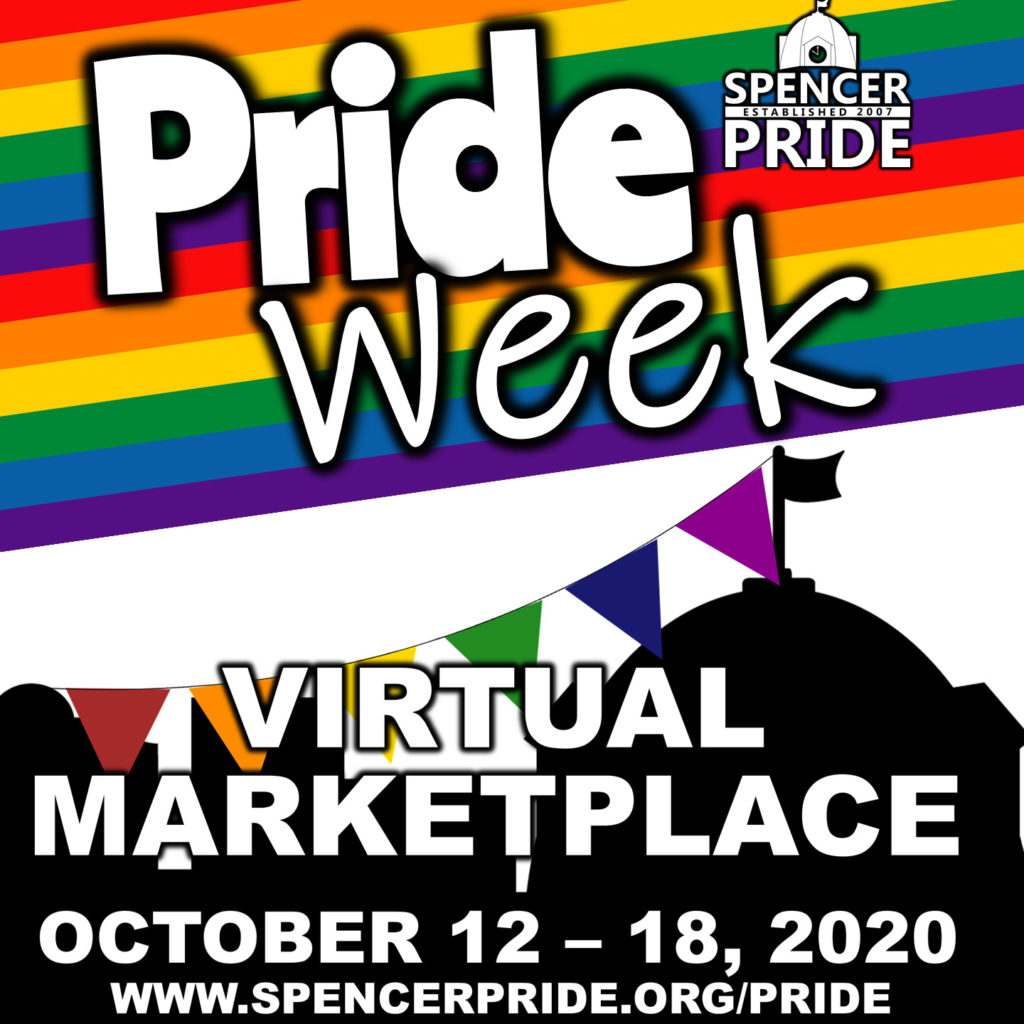 ALL WEEK
Virtual Marketplace, sponsored by C.H. Douglas and Gray Wealth Management

Throughout the week, visit our Virtual Marketplace to support our many vendors who otherwise would have been attending our in-person festival in 2020.  While our virtual marketplace doesn't include them all, we hope you will support as many participation vendors as you can.
Visit our virtual marketplace here.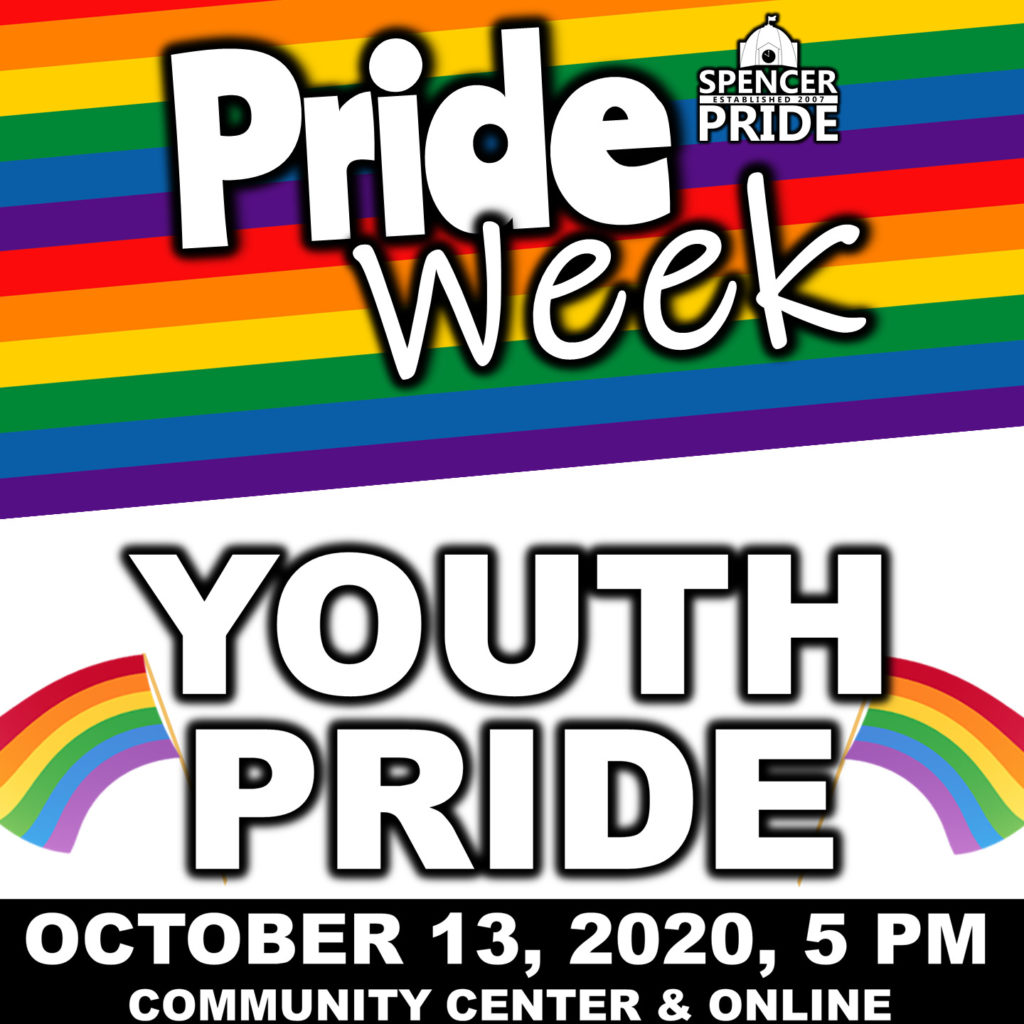 TUESDAY, OCTOBER 13
Youth Pride Event, sponsored by White River Valley PFLAG
5:00 – 6:00 PM
Free Admission
Intended for youth ages 12-19 only
Spencer Pride commUnity center & online via Zoom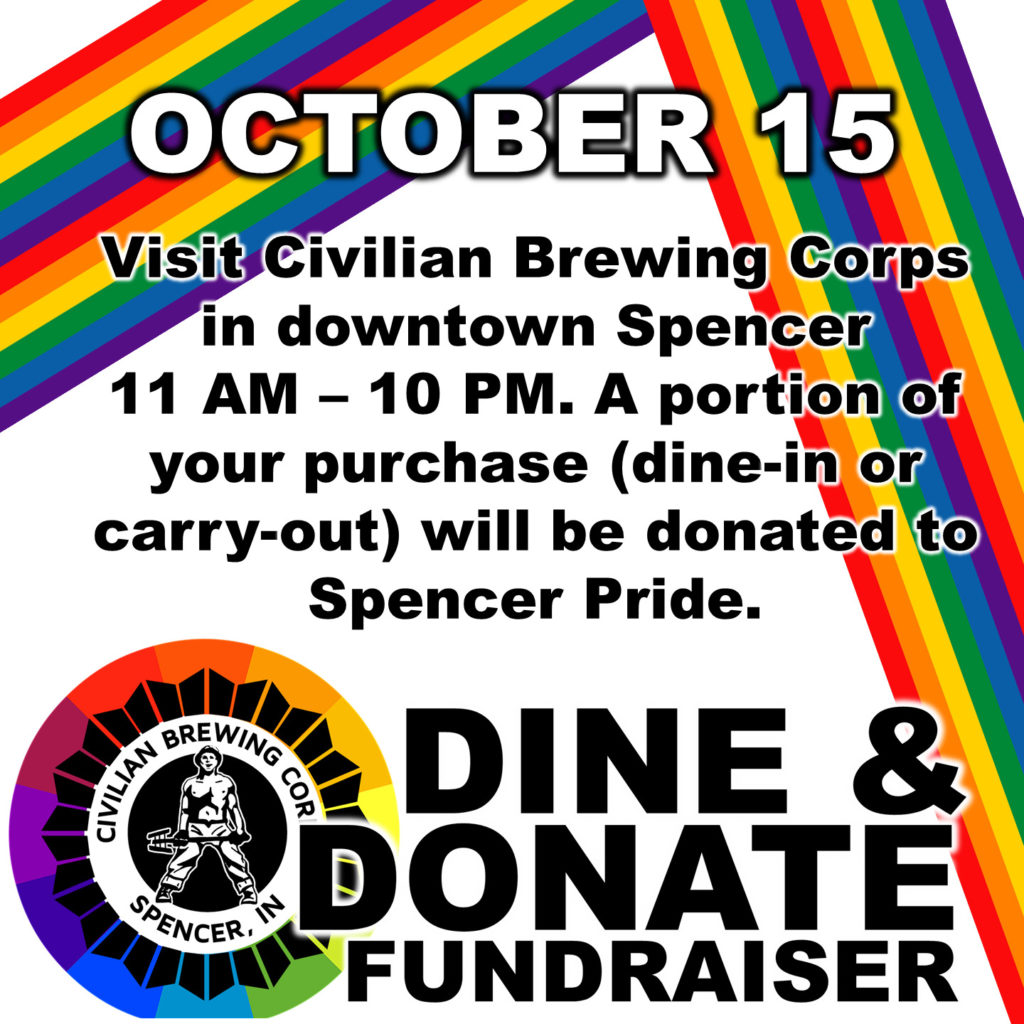 THURSDAY, OCTOBER 15
Civilian Brewing Corps. Dine & Donate
All Day (11 AM – 10 PM)
Mention Spencer Pride during your service to have % of the proceeds from your check go to Spencer Pride, Inc.
Civilian Brewing Corps is located at 14 N Washington St in downtown Spencer, Indiana
Visit their website here.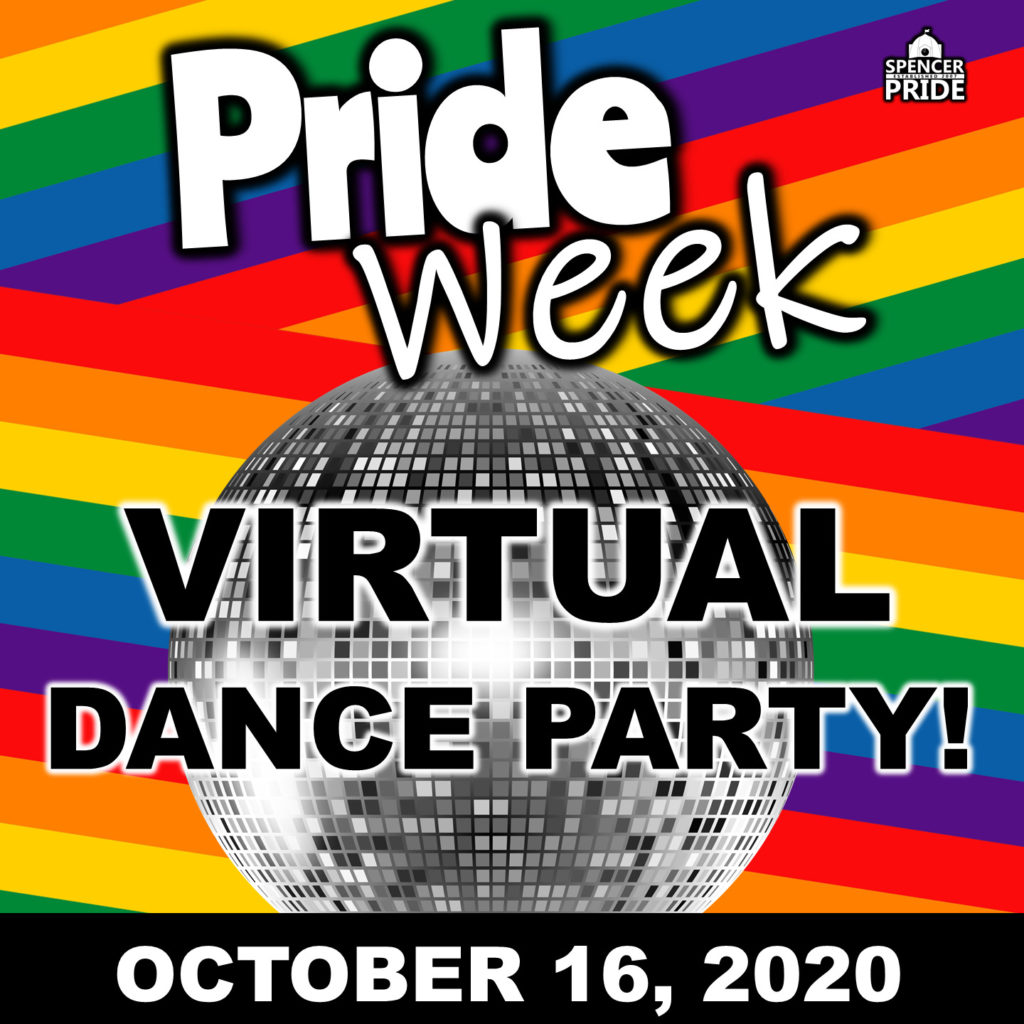 FRIDAY, OCTOBER 16
Virtual Dance Party, sponsored by Stonewall Democrats of South Central Indiana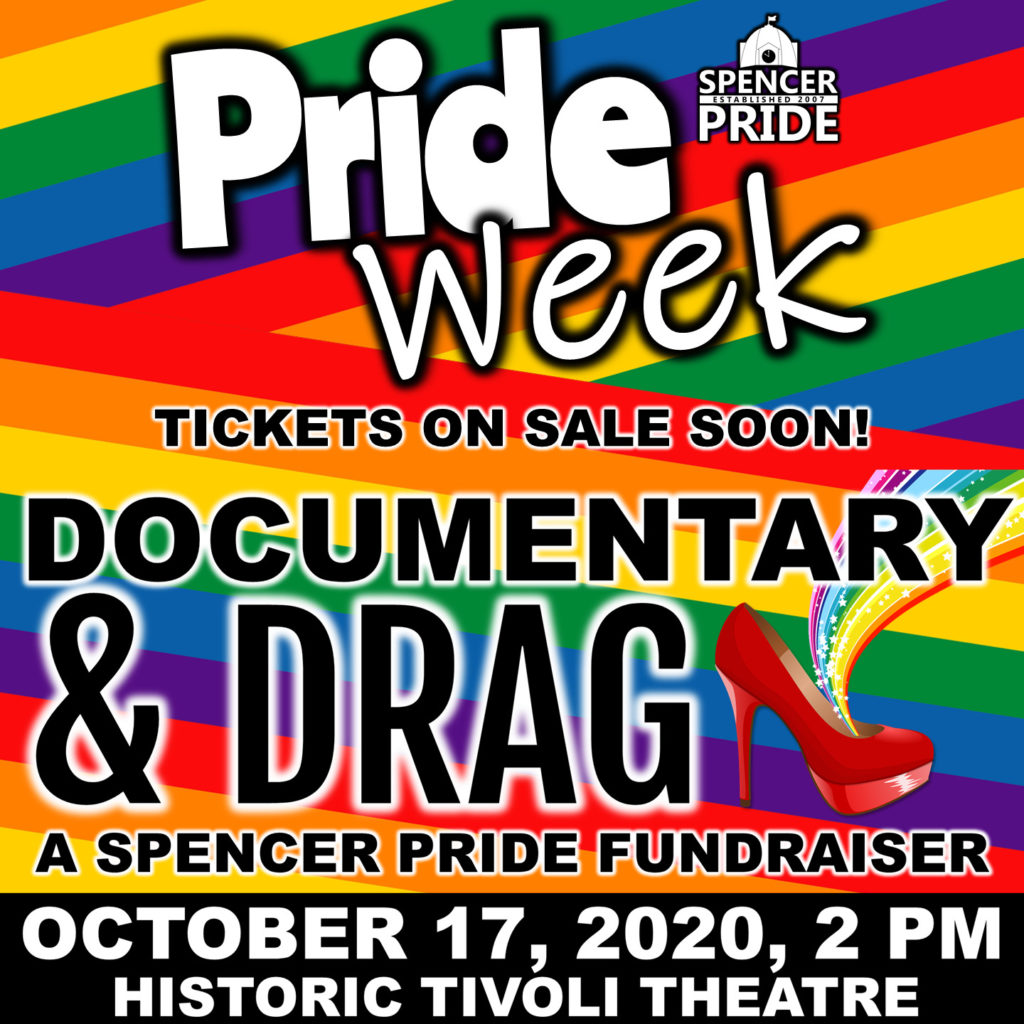 SATURDAY, OCTOBER 17
Documentary & Drag: A Spencer Pride Fundraiser 
This event has been partially underwritten by Ivy Tech Community College – Bloomington.
2 – 4 PM
Tickets are $25 each & can be purchased here. 
Historic Tivoli Theatre
Film: The Last One: Unfolding the AIDS Memorial Quilt.  In the eighties and nineties, as AIDS ravaged the United States gay community, the AIDS Memorial Quilt was born out of a public battle for treatment & understanding. The Last One is a feature-length documentary tracing its history as an international art project and the role it continues to play as a response to a disease that still imperils vulnerable communities around the world.  Through the intensely personal stories of its founders, volunteers, & panelmakers, The Last One examines how stigma and discrimination exacerbated & still fuel a disease that has already claimed the lives of 30 million people & currently infects 34 million men, women & children around the globe–including 50,000 new infections a year in the US alone.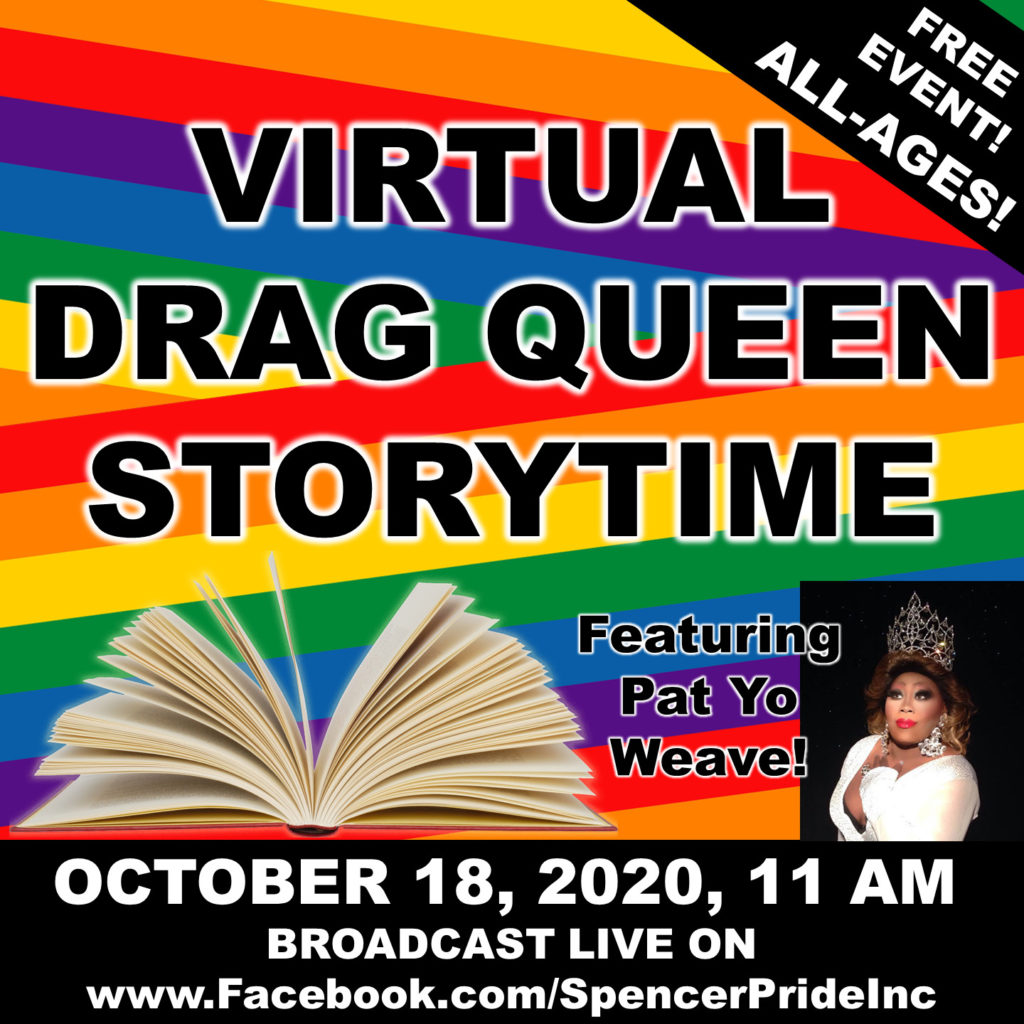 SUNDAY, OCTOBER 18
Virtual Drag Queen Storytime, sponsored by Pride of Indy Bands
11:00 AM – 11:30 AM
Streamed via Facebook Live from our Facebook page.
We'd like to thank the following generous organizations for sponsoring our Spencer Pride festivities during this very unusual year!