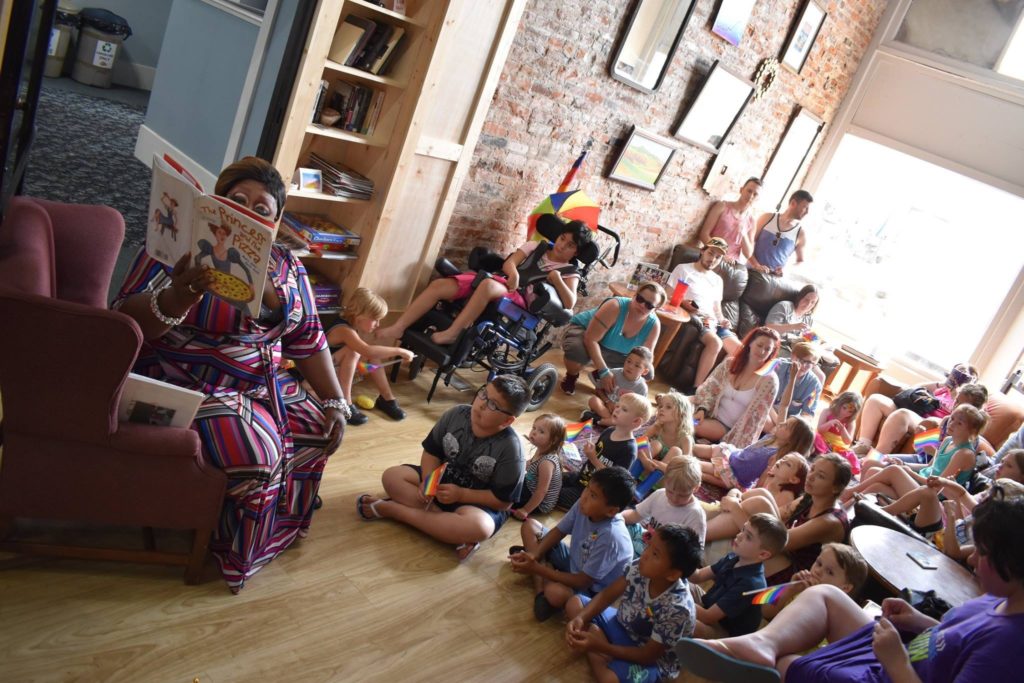 Our mission is to make Indiana a safer and more welcoming place for ALL people, including those who identify as lesbian, gay, bisexual, transgender, queer, or any other type of gender or sexual diversity.  We are based in rural Spencer, Indiana.
We welcome everyone to join us as we continue to cultivate a community of compassion and celebration for all people.  We are 100% volunteer-powered and are always looking or passionate people who wish to help us achieve our mission.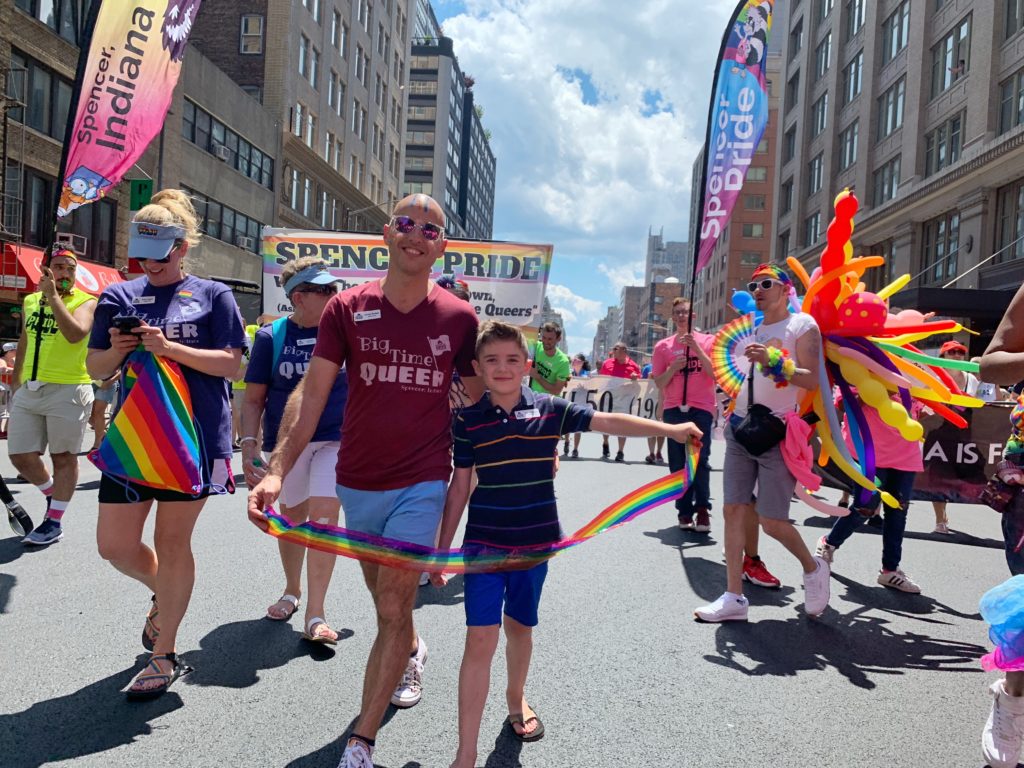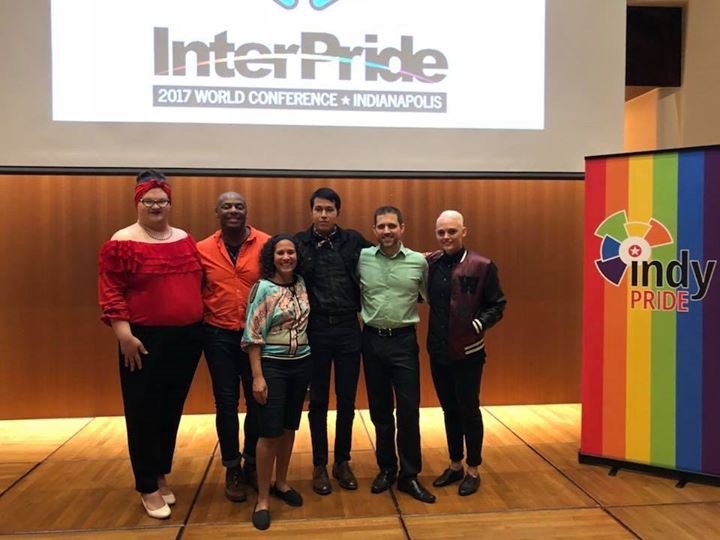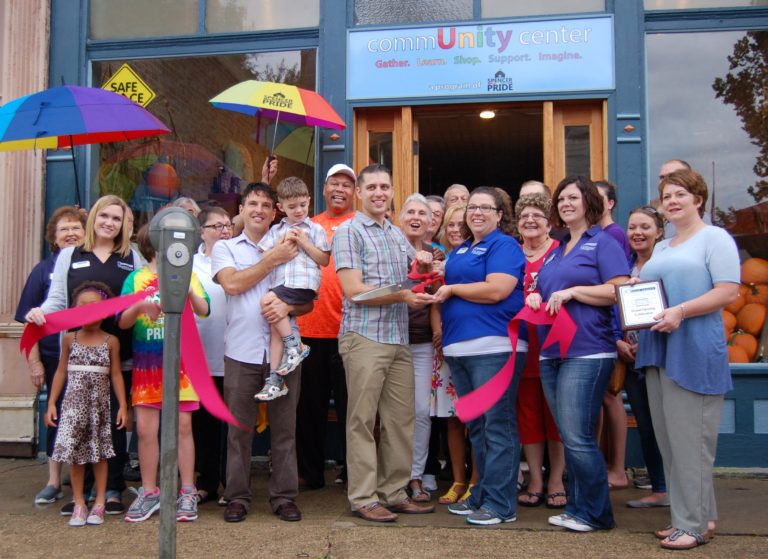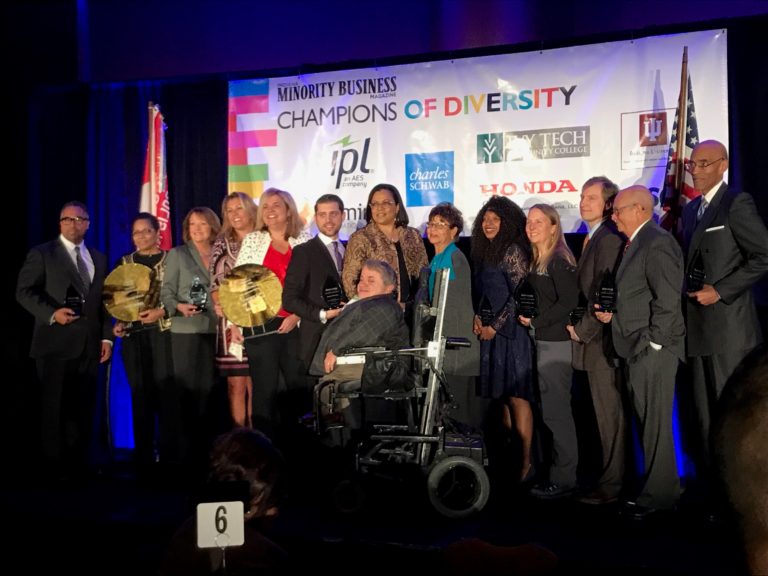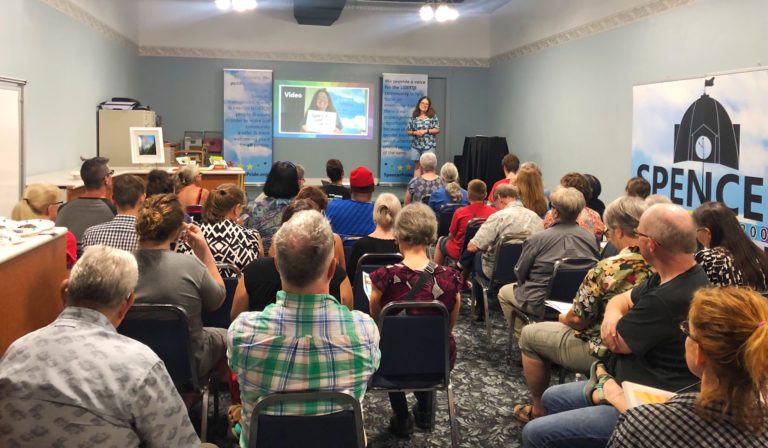 Every year, Spencer Pride donates thousands of dollars to local organizations.  In addition, we contribute hundreds of volunteer hours to organizations due to the commitment of our volunteers.  Local LGBTQ+ youth have received several thousand dollars in scholarships and awards over the past few years.
We firmly believe that by investing in our community – specifically in local not-for-profit organizations and our youth – we are ensuring the long-term ability of our organization to achieve our mission.  
In order to ensure that we are effectively and efficiently working to accomplish our mission, the Board of Directors establishes short- and long-term strategic goals.  These goals are reviewed frequently to determine if we are making progress or if adjustments need to be made in our efforts.  Our current strategic goals are listed below.
Create Programming Plan for Dedicated Health & Wellness Space
Develop & Implement Advocacy Strategy
Increase Engagement with People Under 30 Years of Age
Establish Individual Leadership Development Plans for Key Organizational Leaders
Accomplishing our goals takes many volunteer hours and financial investment.  Individuals or organizations interested in helping to support our needs should contact president Jonathan Balash at Jonathan@SpencerPride.org or via phone at 812-821-3073.