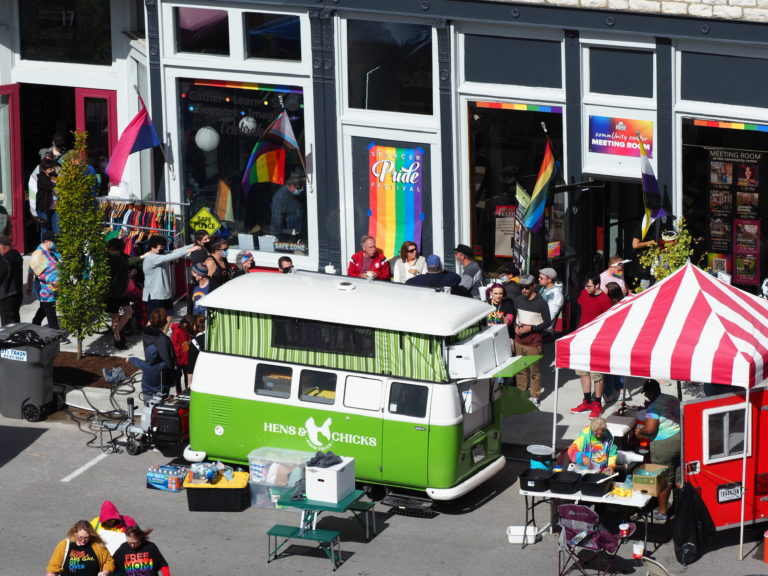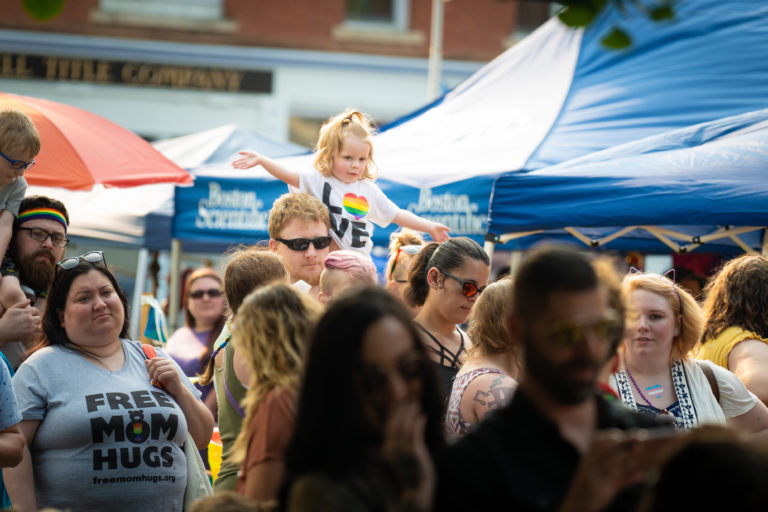 More About the Spencer Pride Festival
The Spencer Pride Festival is the largest rural LGBTQ+ gathering in the state of Indiana.   Spencer Pride attracts visitors from throughout the entire region.  
Our 2023 festival takes place on Saturday, October 7.
Spencer Pride has always been – and always will be – a 100% family-focused festival, with activities for individuals of all ages throughout the entire day.  The festival is pet-friendly and dogs with responsible owners are welcome. In fact, this will be the 5th year that our event will feature a Pet Pride Parade (presented by Evie), with those furry members of our families participating to help us raise awareness to the need for the spaying and neutering of animals.
Live, local entertainment will be on the Ivy Tech Stage at the historic Tivoli Theatre and at various downtown locations throughout the day.   Local brewery Civilian Brewing Corps and local distilleries will be onsite selling alcohol for those 21 & over.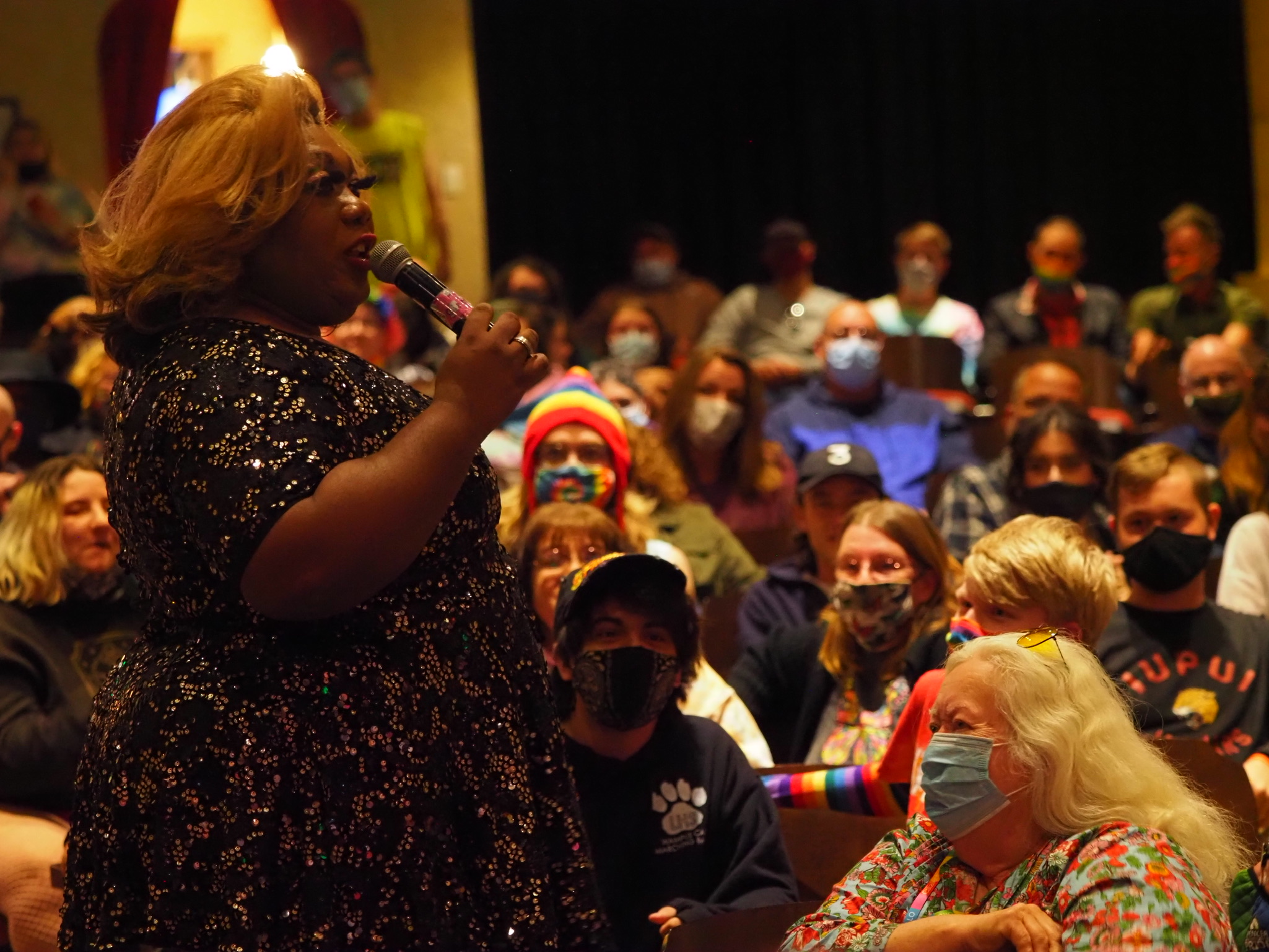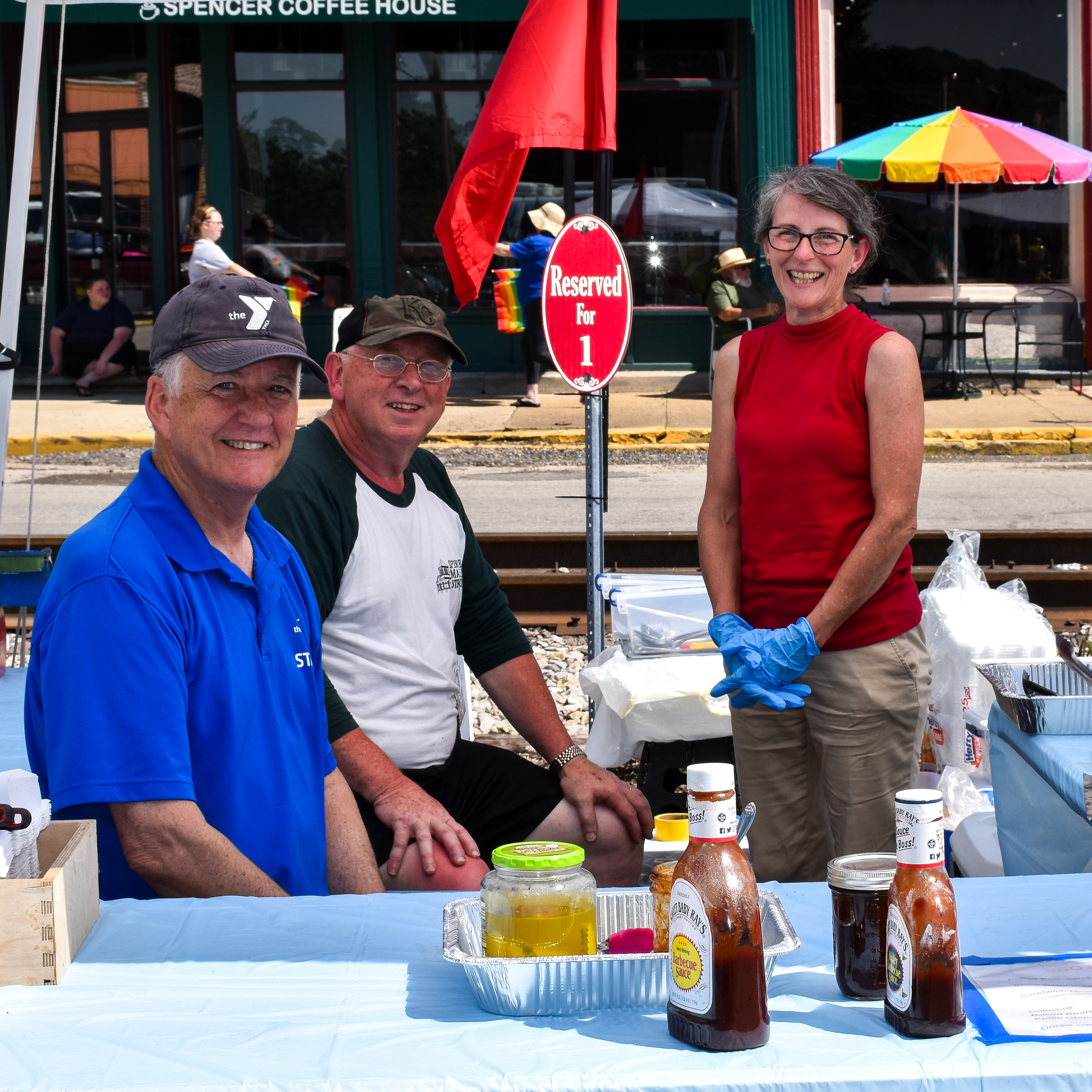 Our festival marketplace features more than 120 booths representing both retail businesses and not-for-profit organizations.   The marketplace is sponsored by C.H. Douglas & Gray Wealth Management.
A huge variety of festival foods are available, including cotton candy, pretzels, fresh baked goods, elephant ears, specialty ice cream, candies, and much, much more!   Food & Beverages are sponsored by Civilian Brewing Corps.
The festival fills the streets in downtown Spencer.  Spread throughout the event are plazas where individuals can gather & focus together.  
Official Spencer Pride Festival merchandise is on sale at our festival, including our limited edition t-shirts which tend to sell out during the event.  Other items include Spencer Pride rainbow jewelry, magnets, bumper stickers, rainbows, & other assorted merchandise.  These items are available at the Spencer Pride commUnity center located a within the heart of the Spencer Pride Festival.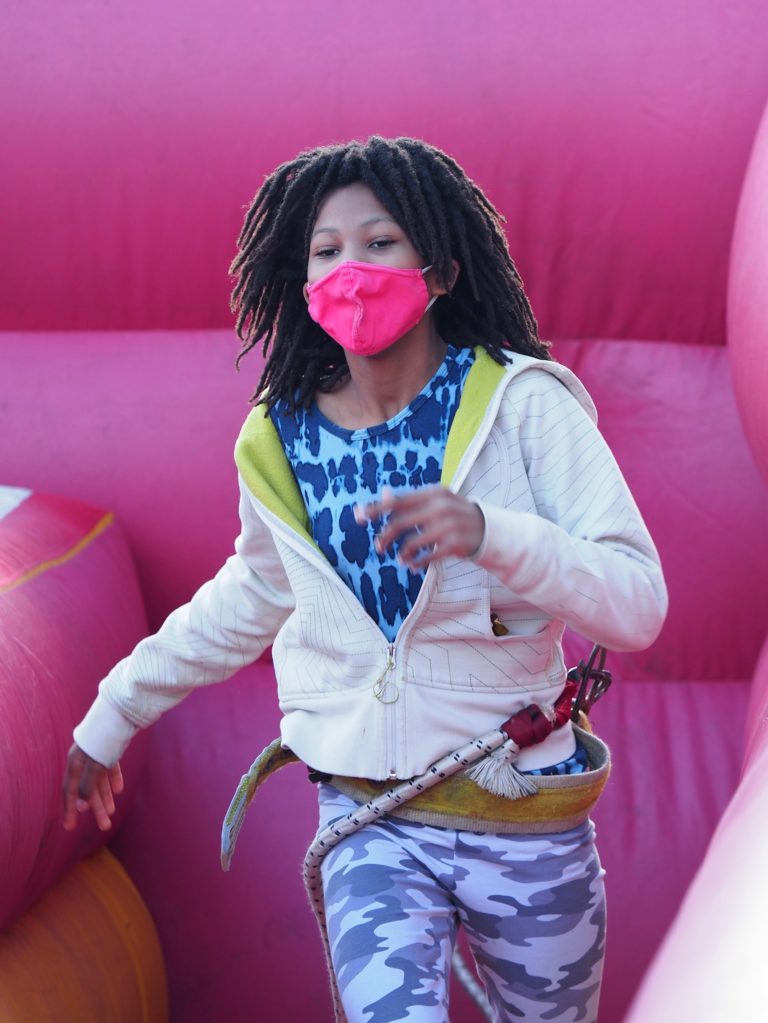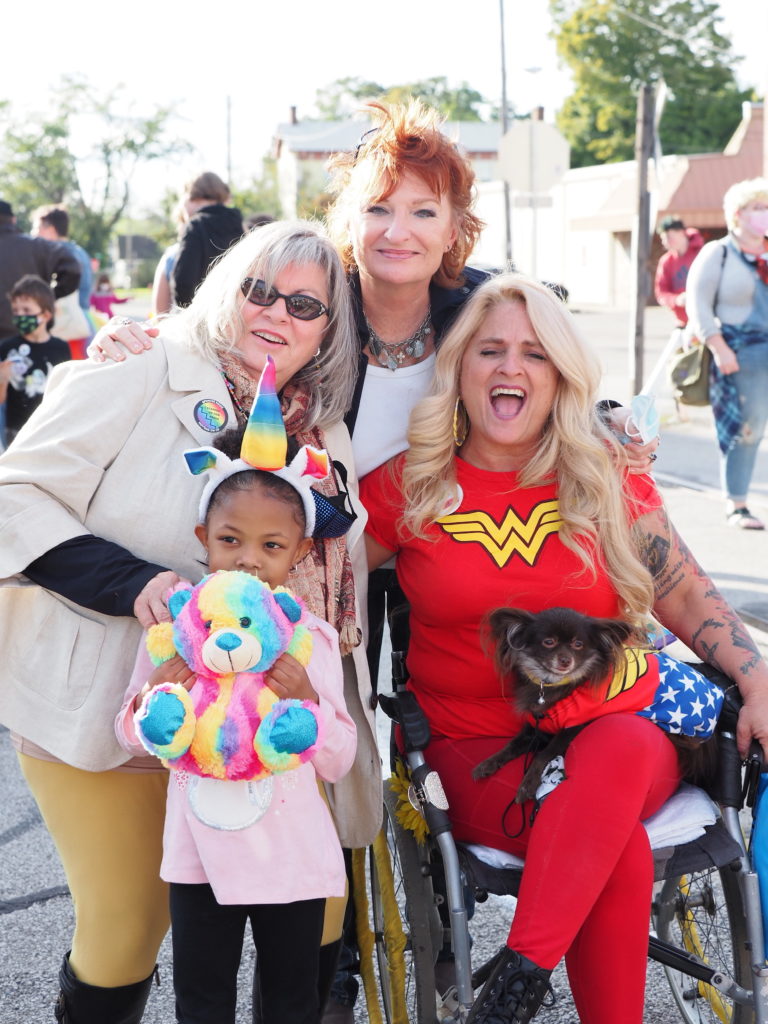 A variety of free Health & Wellness services are available at the Spencer Pride Festival, including HIV screening, vaccinations, and more.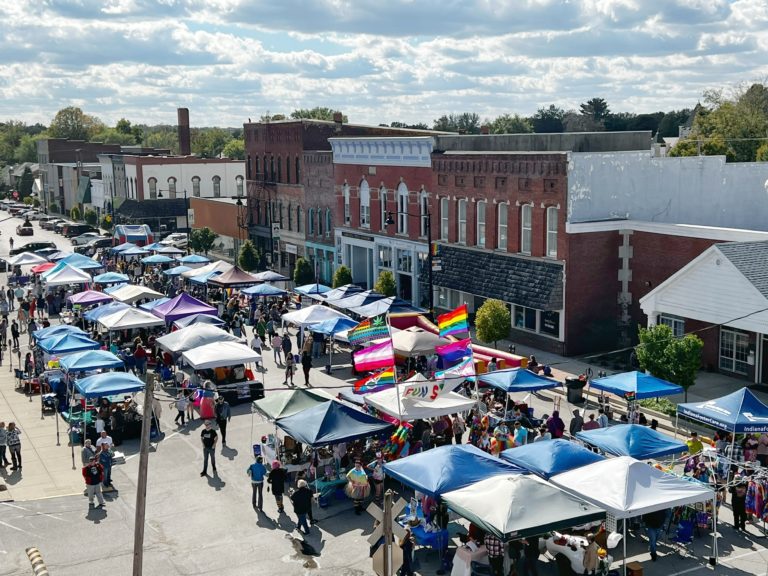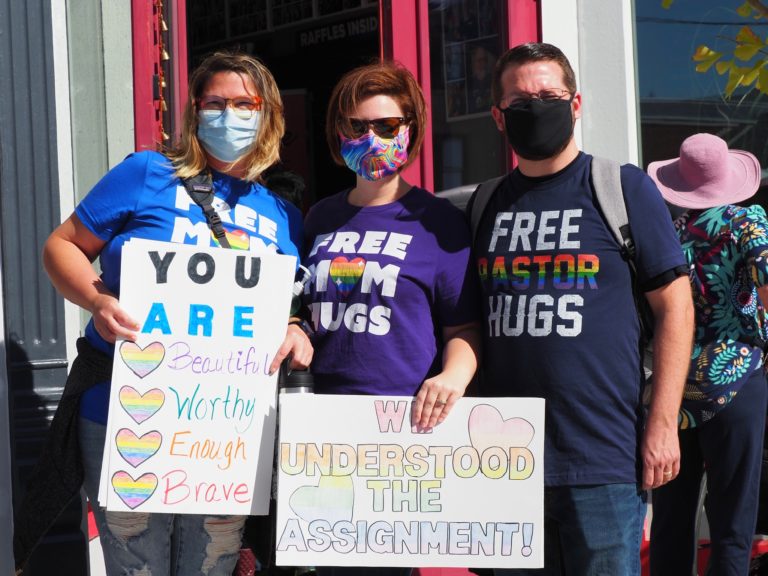 The Spencer Pride Festival is the largest event held in downtown Spencer.   The purpose of the festival is to provide a place of celebration & educational opportunity within our rural community.  Pride Festivals have a rich history within the movement of LGBTQ+ equality, & Spencer Pride is a unique example.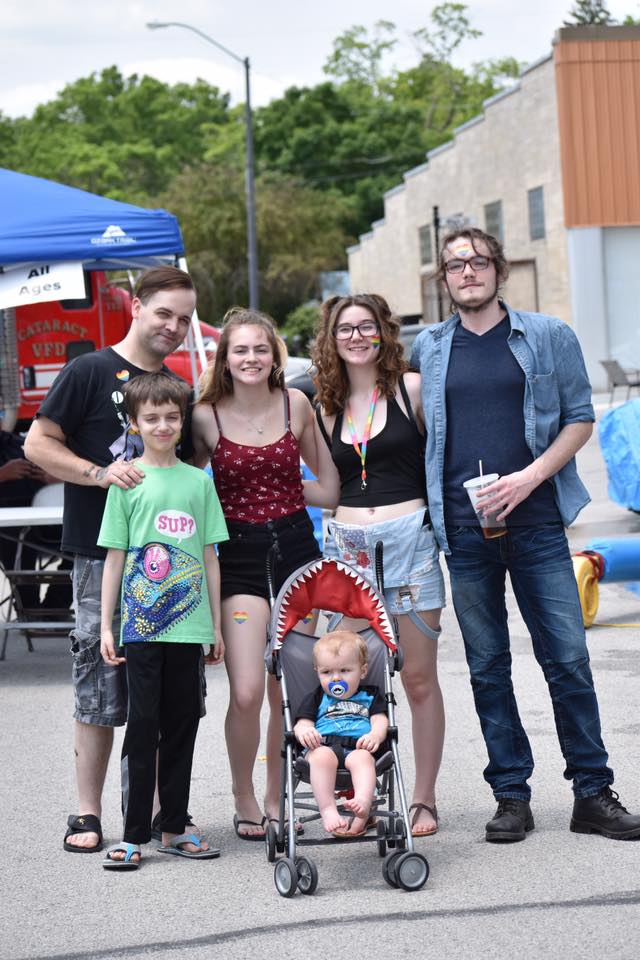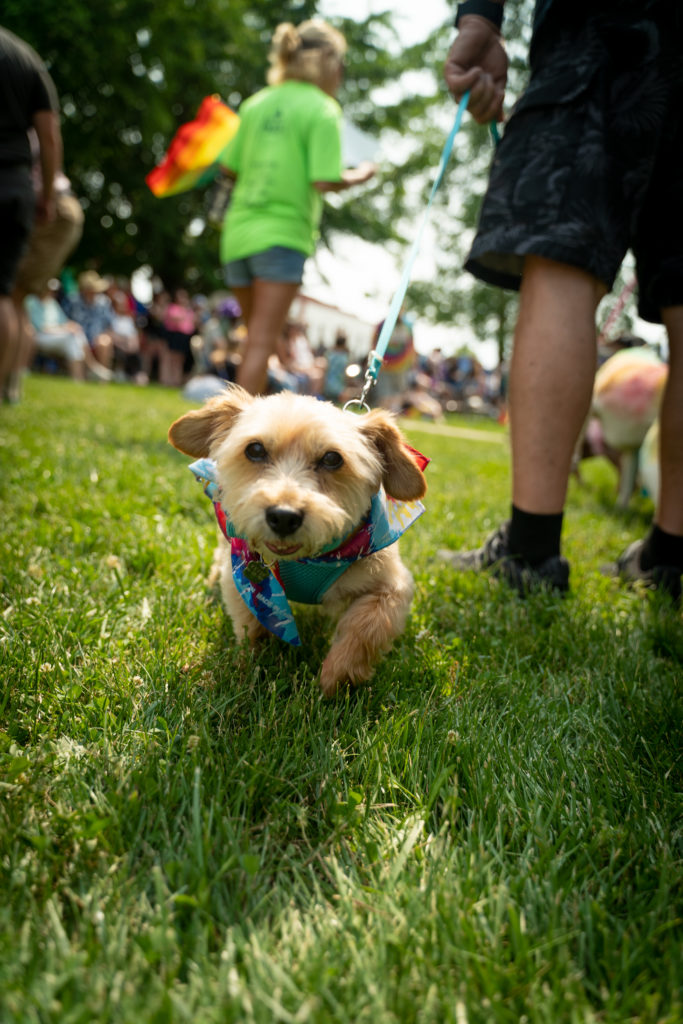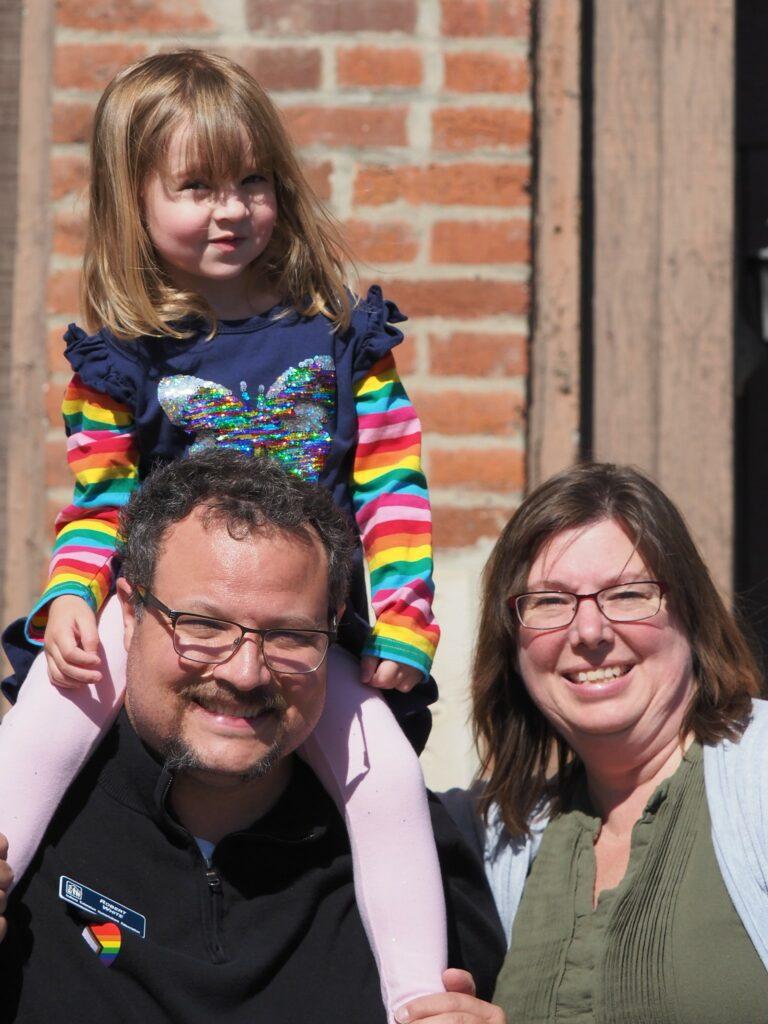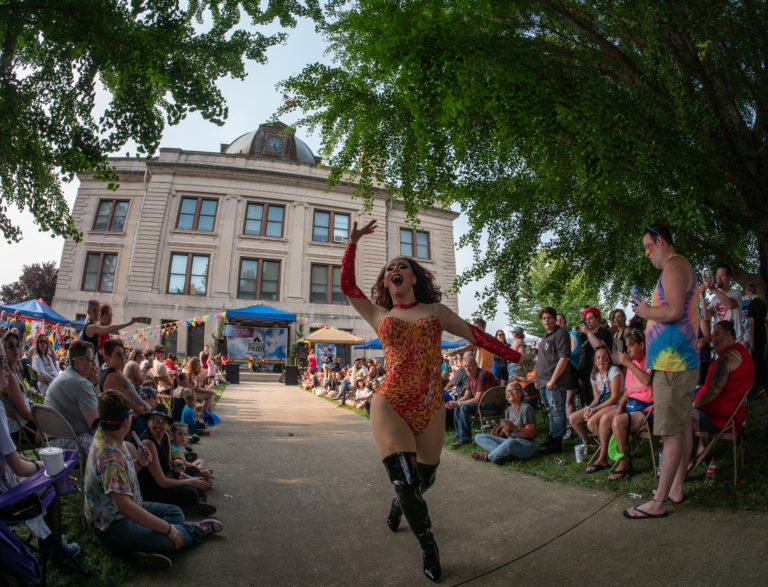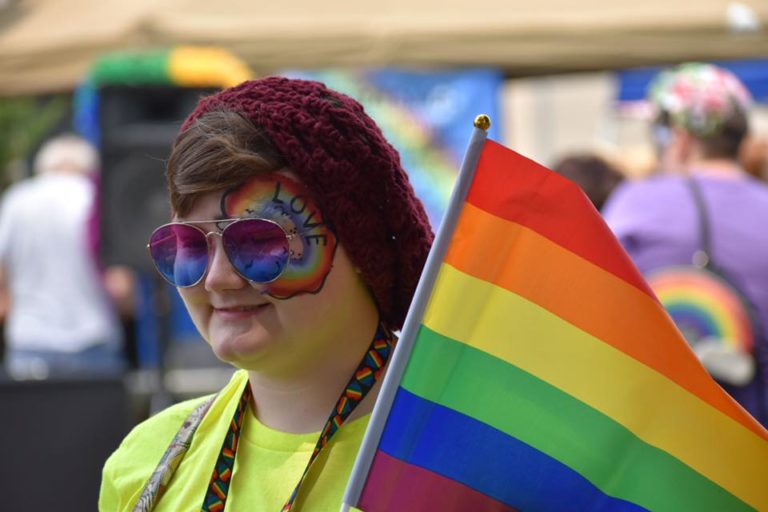 The Spencer Pride Festival is a place where all are welcome, regardless of their age, sexual orientation, gender identity, gender expression, socioeconomic status, or ability.  At Spencer Pride, you will not just be tolerated for your differences – you will be celebrated for them.