The entertainment line-up for the 2015 Spencer Pride Festival is a diverse group of tremendously talented artists, all of whom have Hoosier roots. From honky-tonk to hip-hop, from instrumental music to tribal dance, from choirs to gender-bending drag queens, we have a fabulous spectrum of styles for this year's festival. Whether you were alive in the 60's, love the music from the 60's, or just know about the 60's from YouTube, you'll find something on stage that you'll enjoy.
Please come support Spencer Pride and our entire schedule of performers by staking claim to a small piece of the courthouse lawn and making a day of Spencer Pride. It's fabulous, fun, FREE, and of course, family-friendly (pets, too!).
Entertainment begins at 10 AM and lasts through 5 PM on the Main Stage which is located on the south side of the Owen County Courthouse. We also have some additional entertainment taking place in the Pride Engagement Zone, located near the statue on the Northwest corner of the courthouse lawn.
We are proud to have Sheryl Daniels returning as our emcee of entertainment this year. Sheryl brings a lot of experience with her and really helps to keep the audience informed and engaged throughout the day.
SarahJayne Balash (10:00 AM)
SarahJayne Balash has been pursuing a career in music since she has been 15 years old, whether she realized it or not. Her bluesy vocals, country roots, and folk writing style have pushed her into a unique category among today's emerging artists. Her songs range from anything such as an awkward ukulele tune about feeding an ex-boyfriend to zombies to slow pieces that ultimately spell out heartbreak. She will be attending the prestigious Berklee College of Music next year, where she will major in Songwriting and be a part of the school's vocal department.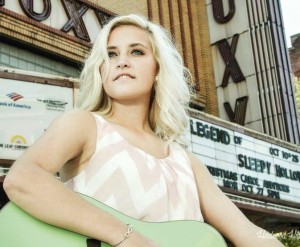 Adam Riviere (11:00 AM)
A musician of 20+ years who grew up in Bloomington, Indiana & studied under passing musicians from around the country as well as the world. Once part of a top ranked drumline in high school to playing in various ensembles at Butler University in Indianapolis to getting into performing and writing electronic music during his Masters at IUPUI, now Adam takes all of his knowledge of music from over the years to create a single sound and to share that sound to everyone he can. This is Adam's first time performing at the Spencer Pride Festival.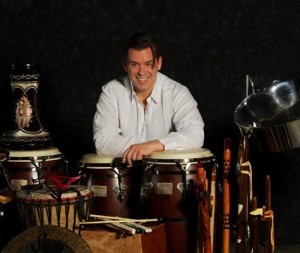 Morley Brothers & Friends (11:30 AM)
The Morley Brothers are a talented group of local musicians who always bring out a crowd wherever they go! This is their third performance at the Spencer Pride Festival. They will be accompanied by some special friends, including local musician (& Spencer Pride volunteer!) Dan Wyatt.
Pet Parade (12:30)
This is the first-ever Spencer Pride Pet Parade. The parade will start on the south side of the courthouse and will travel clock-wise around the street-level sidewalk around the festival. The parade will end up on the lawn in front of the main stage, where each contestant and their owner will be announced. Judges will review the contestants for color and personality and will award a GRAND PRIZE WINNER before wrapping things up. No registration is required for participation in the pet parade and additional details are available under the special post for the Pet Parade, which can be found on our homepage or by visiting our "news" page.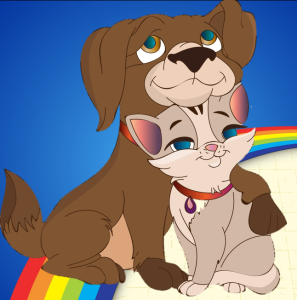 Quarryland Men's Chorus (1:00 PM)
The Quarryland Men's Chorus provides a positive performance-based community for gay and bisexual men and their allies in South Central Indiana. We foster talent, fellowship, pride, and understanding through excellence in vocal music. The Quarryland Men's Chorus has attended the festival several times in the past and is always a crowd favorite.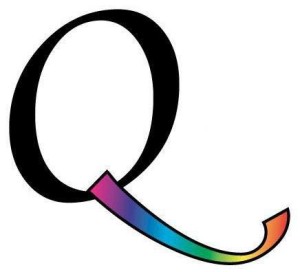 Shorty B (2:00 PM)
Self-described Rap/Pop/Singer-Songwriter. Shorty B, southern Indiana writer/performer/rap artist, finds inspiration, ideas, and rhythm from the laundry room to the 11 o'clock news. With influences from Elton John to Eminem to John Mellencamp, Short weaves sweet melodies and percussive vocals into living stories that entertain and stir the emotions. Short credits her 'need to express' for finding her voice in rap. This is Shorty B's second time performing for the crowd at the Spencer Pride Festival.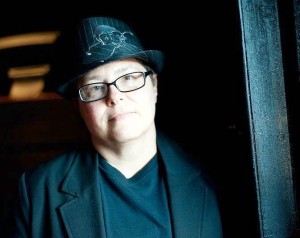 Different Drummer Belly Dancers (2:30 PM)
Different Drummer Belly Dancers mixes traditional belly dancing and modern music, borrowing from cabaret, American Tribal, and Dunyavi Gypsy styles of belly dance. We believe the power, beauty, joy, and grace of belly dance can be expressed in our modern music. Different Drummer Belly Dancers have attended the festival previously and always get the crowd moving!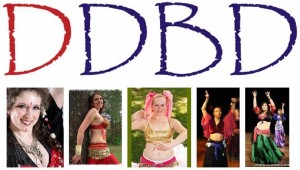 The Vallures (3:00 PM)
The Vallures are five ladies and one gentleman who are giving the hits of the sixties a fresh new face. Bringing Bloomington and beyond girl group era Motown, rock, soul, rhythm and blues, to life once again with new twists and all the energy and creativity of the originals. Although the focus is on the girl group covers, The Vallures are all from very diverse musical backgrounds (everything from punk to salsa) and this reflects in song choice and style. The live show has got it all; the songs you love as well as rare gems you can't believe you've never heard. Don't forget about the eyeliner, coordinated dresses, big hair and heels baby. The Vallures are alright, uptight, outta' sight and will have you singing and dancing all night! This is The Vallures' first time performing at the Spencer Pride Festival.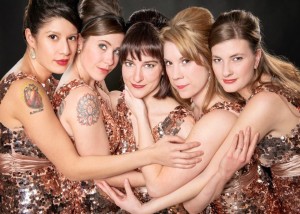 Drag Show (4:00 PM)
The Spencer Pride Festival is the only place where you can see a drag show on the lawn of a county courthouse in Indiana. The show has been a long-standing tradition of Spencer Pride and has been going since the festival moved to the Owen County Courthouse square in 2008. The drag show is the result of a fabulous pairing of Vicci Laine – who coordinates the gals – and Steve Keith – who coordinates the sounds. Participants in the Drag Show usually aren't announced ahead of time, but they never disappoint! This is a family-friendly event so everyone is encouraged to come witness the talents of the ladies of Spencer Pride!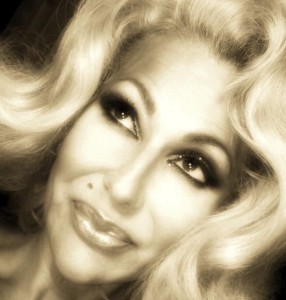 But wait, there's more!
In addition to the live entertainment on stage, there is a LOT to do at the festival!
Get your hands busy in the Prism All-Ages Activity Zone, where you can try jewelry or button-making, participate in our first-ever coloring contest (featuring an exclusive design from local artist Susan Shorter-Anderson), and more! This area is entirely organized and staffed by volunteers from Prism Youth Community, which is a program of Bloomington PRIDE.
Need to cool off? Jump into our Wet-n-Wild Pride Slip-n-Slide (all-ages)! It's the kind of fun you remember having as a child, but appropriately sized for adults, too! This is a free actitity, so don't hesistate to use it all day!
Bungee Run (12 & up) is a new addition to the festival this year. It's an opportunity for you to compete with your friends to see who can run the furthest in the course while being restrained by a bungee cord. Are you the coolest in your crowd? Prove it!
The Pride Engagement Zone (PEZ) is a place for you to get on your feet and get moving! This area will be featuring a variety of activities to engage the crowd throughout the day. Stop by the statue on the northeast side of the courthouse lawn to see what's going on.
Back by popular demand is our Dunk Tank! This activity was so popular last year that we've brought it back! All proceeds from the Dunk Tank go towards the 10th Anniversary Spencer Pride Festival, which takes place on Saturday June 4 2016. Tickets for the Dunk Tank are $1 each or 6 for $5. If your talents don't match your desire to send someone underwater, you can take the short-cut and pay just $20 to tap the button!
Shop the festival marketplace, which includes our biggest selection of vendors ever. Whether you are looking to buy retail items or services, learn about local organizations, or get a bite to eat, there are plenty of options for all. In addition to the wonderful vendors in our festival marketplace, some of the local businesses on the square are also supporters of Spencer Pride. Those businesses will have bouquets of balloons posted prominently out front and we encourage everyone to stop by and check each of them out.
Purchase official Spencer Pride merchandise at our new cart conveniently located in the entertainment area. This is the only place to get your 2015 Spencer Pride Festival t-shirt or our other exclusive items such as rainbow umbrellas.
We've barely just scratched the surface about what you'll find at Spencer Pride this year. Come out on Saturday, June 6 from 10 AM to 5 PM. To learn more, keep checking back on our website SpencerPride.org. We are constantly posting new information about this year's event and what attendees can expect.