Spencer Pride Board of Directors
The Board is elected by the membership and each director serves a term of two years.  Depending on the circumstance, a Director position may be elected for less than two years.  There are no term limits.  There are a minimum of five Director roles as defined by the Spencer Pride Inc. by-laws, with no maximum.
Four of the Directors also serve as officers of the organization.  Officers include the president, vice president, secretary, and treasurer. Directors hold each officer position for the length of two years, ending on our Annual Meeting.  There are also no term limits for officers.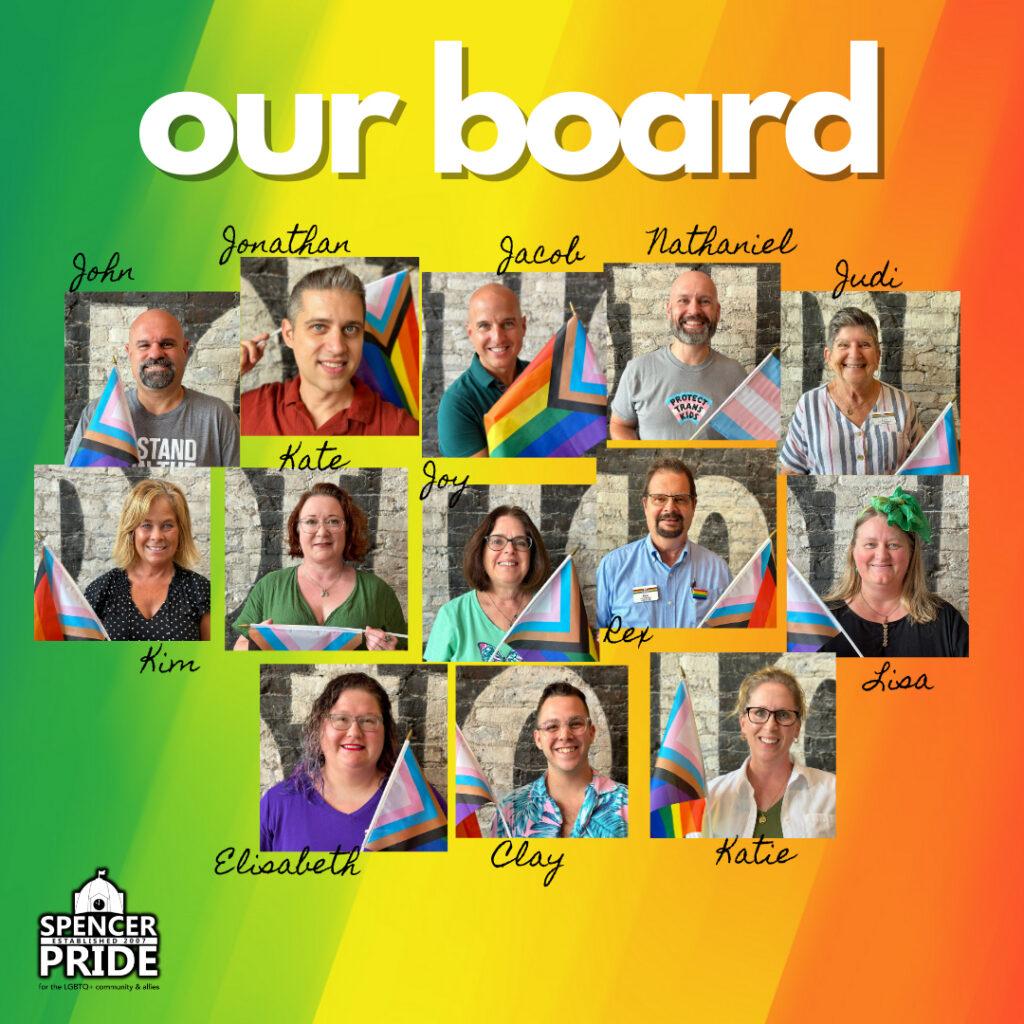 News from our Board of Directors
Board of Directors' monthly meetings take place on the third Wednesday of each month at 6:30 PM. Members are able to participate in person at the Spencer Pride commUnity center or via Microsoft Teams.

There

are two standing board committees: Programming and Development. Programming (chaired by the President) and Development (chaired by the Vice President) meet on the fourth Wednesday of each month. Ad hoc committees convene from time-to-time on specific subjects and typically welcome non-board member inclusion.
We are always seeking great candidates to join our Board. If you are interested, please contact us at info@SpencerPride.org for more information.
Right now, Spencer Pride is accepting applications to join our board.
To apply for an open position, contact us today. Details and job descriptions will be provided upon inquiry.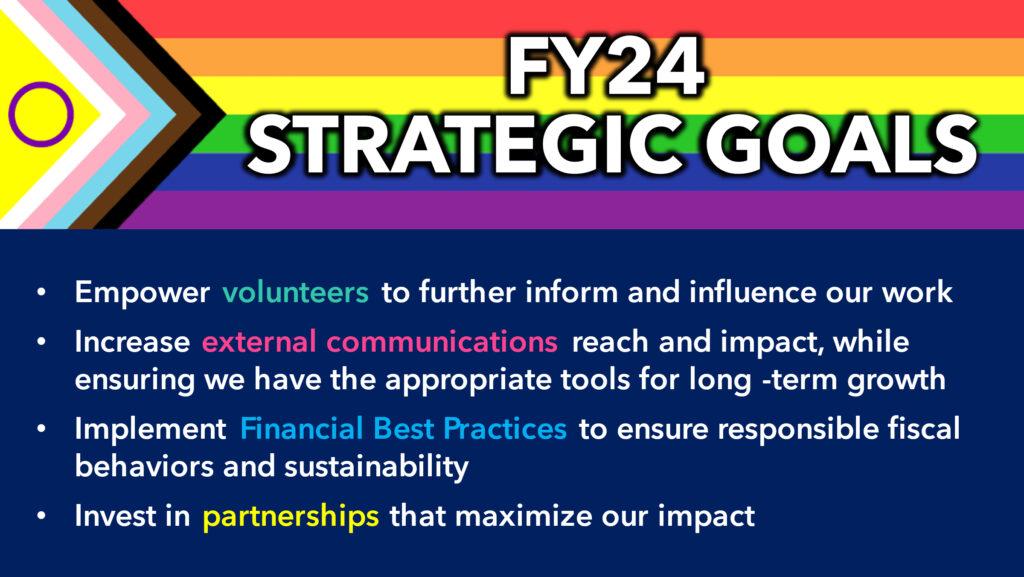 | Director | Title | Current Term Start Date | Current Term End Date | In Service Since | Contact Information |
| --- | --- | --- | --- | --- | --- |
| | Marketing and External Communications Director | | | | |
| | commUnity center Director | | | | |
| | President & Programming Director Festival Director through 10/7/23 | | | | |
| | Transgender Advocacy Director | | | | |
| | Treasurer, Finance Director | | | | |
| | Secretary, Administration Director, Director of Advocacy | | | | |
| | Pride Festival Director beginning 10/8/23 | | | | |
| | Youth Empowerment Director | | | | |
| | | | | | |
| | Volunteer Communications and Development Director | | | | |
| | | | | | |
| | Health and Wellness Director | | | | |
| | Vice President, Development Director | | | | |