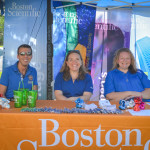 Below is the list of vendors for this year's marketplace as of May 4th.  We will continue to update this page periodically up until the festival.
2Dye4
Artisan Photography by Tracy Price
Bloomington PRIDE
Body Eclectic Skin Care
Boston Scientific PACE
ChiliHat Concessions
CIEE
Country Vapin'
Creative Cats
Dark Pony Art
Debbie's Design
Different Drummer Belly Dancers
First United Church
Fort Wayne Pride
Indiana Chapter of Americans United for Separation of Church & State
Indiana Youth Group
Indiana's Dog Whisperer
Indianapolis Vegetarian Society
Indy Cool Suppliers
Indy Rainbow Chamber of Commerce
International Student Exchange
IU Health Positive Link
IU Health & Wellness
Ivy Tech Community College-Bloomington
Jamberry Nails
Juls Jewels
Just Juls Sweets
LGBT Aging & Caring Network
Liby Ball Sewing and Design
Liquid Braino Creations & Books by M.Hartz
Matthew Barron
Medical Monitoring Project (ISDH)
Middle Way House, Inc.
Monroe County Civic Theater
Osmon Chiropractic Center
Owen County Art Guild
Owen County Democratic Party
Owen County Humane Society
Owen County Public Library
Paws-Abilities, Inc.
Pence Must Go
Pets Alive Nonprofit Spay/Neuter Clinic
Playground Productions Studio
Pride Alliance Columbus, IN, Inc.
Pride Lafayette, Inc.
Prism Youth Community (Bloomington PRIDE)
Quarryland Men's Chorus
Rainbow Bakery, LLC
Rainbow Rights Task Force
Reverand Simon
Rye's Concessions
The Sanctuary at Browning Farms
Sanne's Stones
SO DRAG
SPOT Spay/Neuter Clinic
SuPaca Farms, LLC
Susan Shorter
Sweet Owen Tourism Bureau/OCCOC
Tastefully Simple
Tats n' Trinks
The Bean & Thistle Coffee Co.
The Path: A Progressive Faith Community
The Shucker Shak
Twisted Willow Soap Company
The Stories Project
The WORD
Tivoli Theatre
Trees, Inc.
Tri-State Alliance
Triple M Concessions
USDA Natural Resources Conservation Service
USDA Rural Development
Walmart
White River Valley PFLAG
Younique with Ashley E. Collins