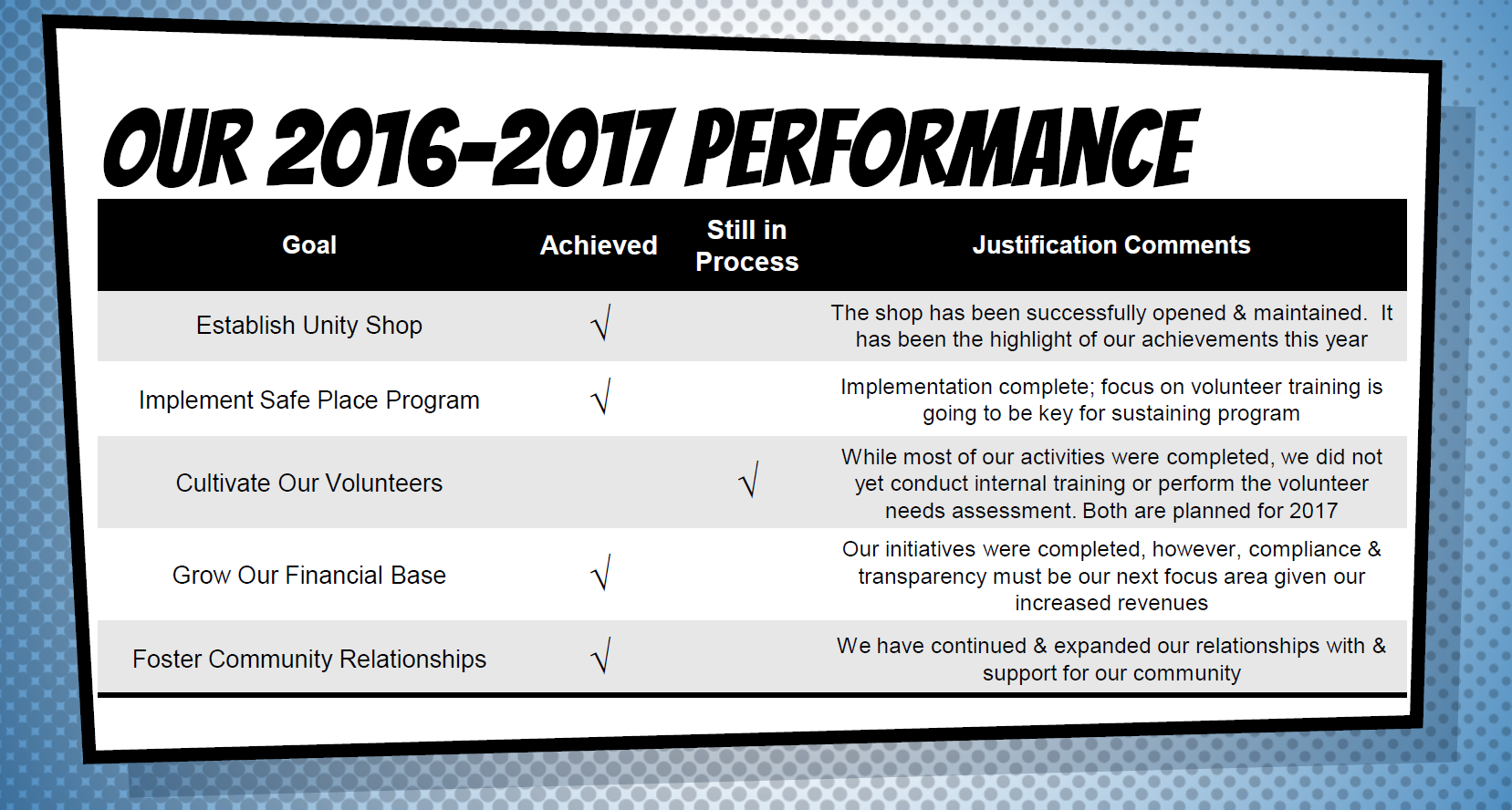 At the recent annual Strategic Planning Retreat (theme: "Heroes Assemble), the Spencer Pride Board of Directors reviewed the organization's performance over the past year.
When we we outlined the 2017 strategic goals back in late summer of 2016, a lot was unknown for us: whether our commUnity center would open as-planned, how receptive the community would be to the center, how we would best utilize the center given the limited space available for the public, and whether or not we'd have the volunteer bandwidth to continue the successful activities we've been doing for the last 10 years AND add even more on to our plate.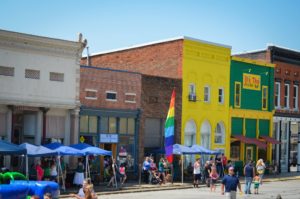 It didn't take long for to us to understand how the year would unfold for us.  It was a truly phenomenal year by almost any measure: volunteer participation, financial support, media attention, & commUnity center impact.  When looking at our Strategic Goals in particular, we mostly accomplished what we had set out to do.
Our first goal was to Establish the Unity Shop, which involved opening the center in September & operating it consistently.  Although we initially opened 2 days per week, we expanded our operating hours by an additional day in May.  Within months, Unity became a central source of both new volunteers as well as revenue for us.  The Board agreed that we achieved this important goal.
Our next goal was to Implement our Safe Place Program.  This did occur on-time as planned, with the Spencer Pride commUnity center being an 'official' Safe Place (as a part of the National Safe Place network).  We supported this implementation with significant training for our volunteers in a variety of areas.  Training was provided by Prism Youth Community, Middle Way House, Indiana Youth Group, & MESA, among others.    Our volunteers are well-equipped to respond to any Safe Place needs at the center.  The Board agreed that this goal was also achieved.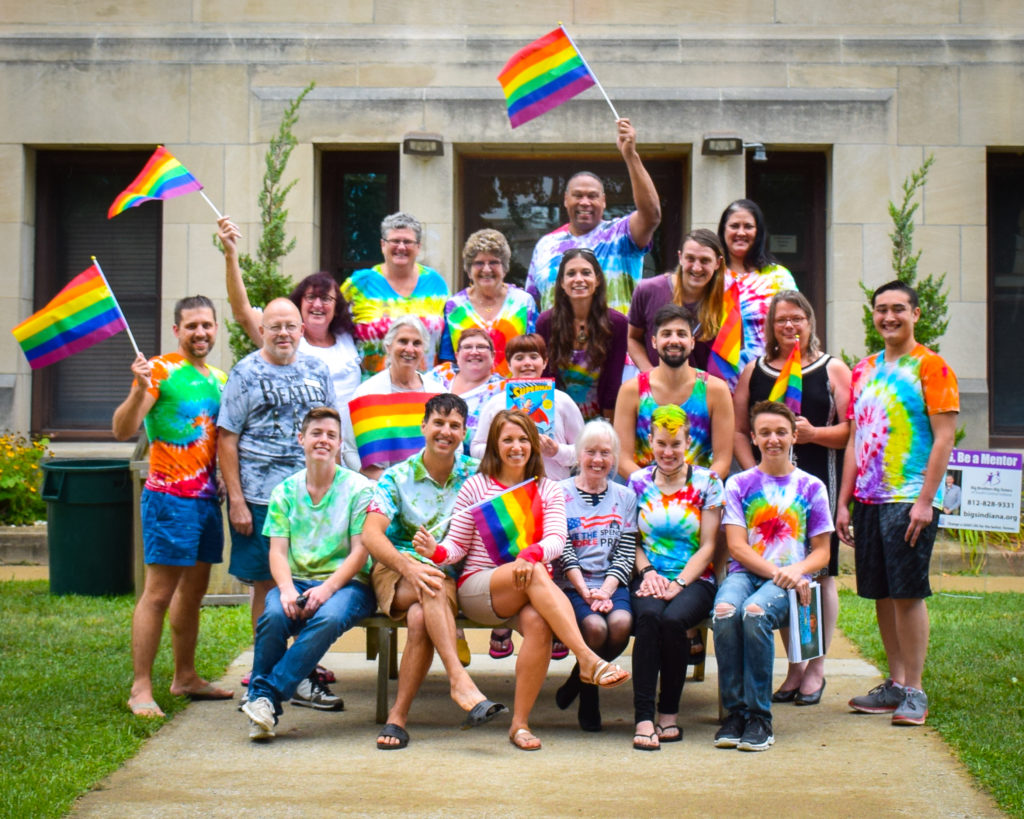 The third goal was to Cultivate our Volunteers, which entailed nearly 10 significant actions related to training, supporting, & celebrating our volunteers.  When this goal was established last year, we had no idea that we would be tripling our volunteer based over the course of 2016 & into 2017.  We provided volunteer training, implemented a brand-new (and well-received) volunteer recognition program, kicked off new methods of signing up for volunteer opportunities, & utilize volunteers in new leadership roles.   While we are excited about the amazing growth we saw in this area, keeping up with the new volunteers meant that we couldn't get 2 of our individual tasks accomplished that had been listed under this goal (developing & delivering Spencer Pride training to our volunteers as well as conducting a volunteer needs assessment).  The Board agreed that these two tasks are important enough that we didn't want to consider this overall goal as achieved;  rather, the Board agreed that it was still in process.
Grow our Financial Base was our fourth goal.  This goal entailed maintaining & growing our financial support, including implementing a new fundraiser.  We absolutely accomplished our goal here.  The new fundraiser we implemented – the Spencer Coloring Book – was very well received.  It was so popular, as a matter of fact, that we are currently putting together a second coloring book which will feature all of Owen County.  The Owen County Coloring Book will be available for purchase at the commUnity center this November in time for the holidays.  The Board agreed that we achieved this goal & also decided to focus on financial sustainability & transparency in our 2018 strategic goals.
Our final goal was to Foster Community Relationships.  This is a critical strategic goal for us that demonstrates our commitment to supporting our community & its many wonderful organizations by donating our time & financial resources.  Our partnership with the White River Valley PFLAG, volunteer work for the Tivoli Theatre, & hundreds of dollars in contributions to local organizations are a testament to our success in this area.  The Board agreed that we achieved this goal.
In summary, the Spencer Pride Board of Directors unanimously decided that we had completed 4 out of 5 of our strategic goals, with the one remaining goal nearly complete & on track for full completion by the end of 2017.
We hope that this information is helpful.  If you have any further questions about how we performed to our 2017 strategic goals, please reach out to us at info@SpencerPride.org.