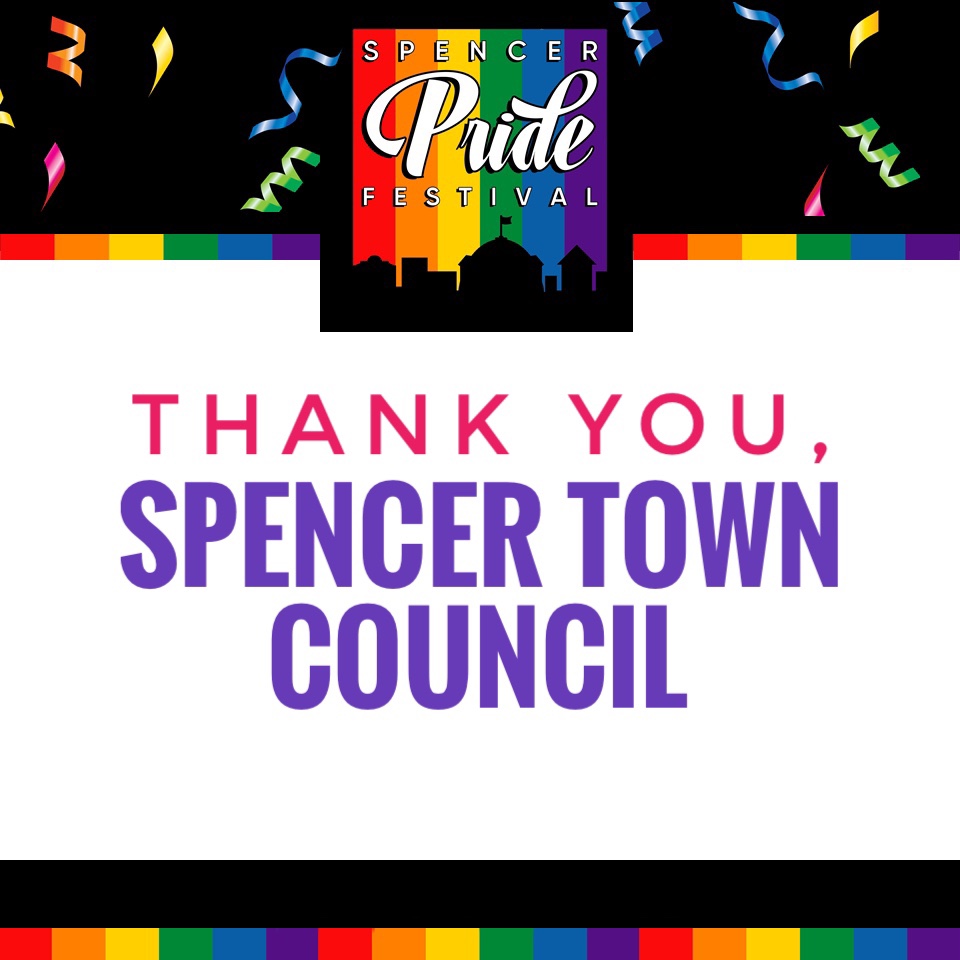 Tonight the Spencer Town Council approved Spencer Pride's proposal for street closures & other support related to our 14th annual event, which will take place on June 6, 2020. (We especially appreciate their approval of the street closures as our theme of "Into the Streets" would have been really awkward if they had not!)
The council did what our elected officials should: They followed a well-defined process, gathered data, solicited community input (including pausing for community comment PRIOR to voting on proposal), & then did what was in the best interest of our community.
The council's approval officially clears the way for the 2020 Spencer Pride Festival.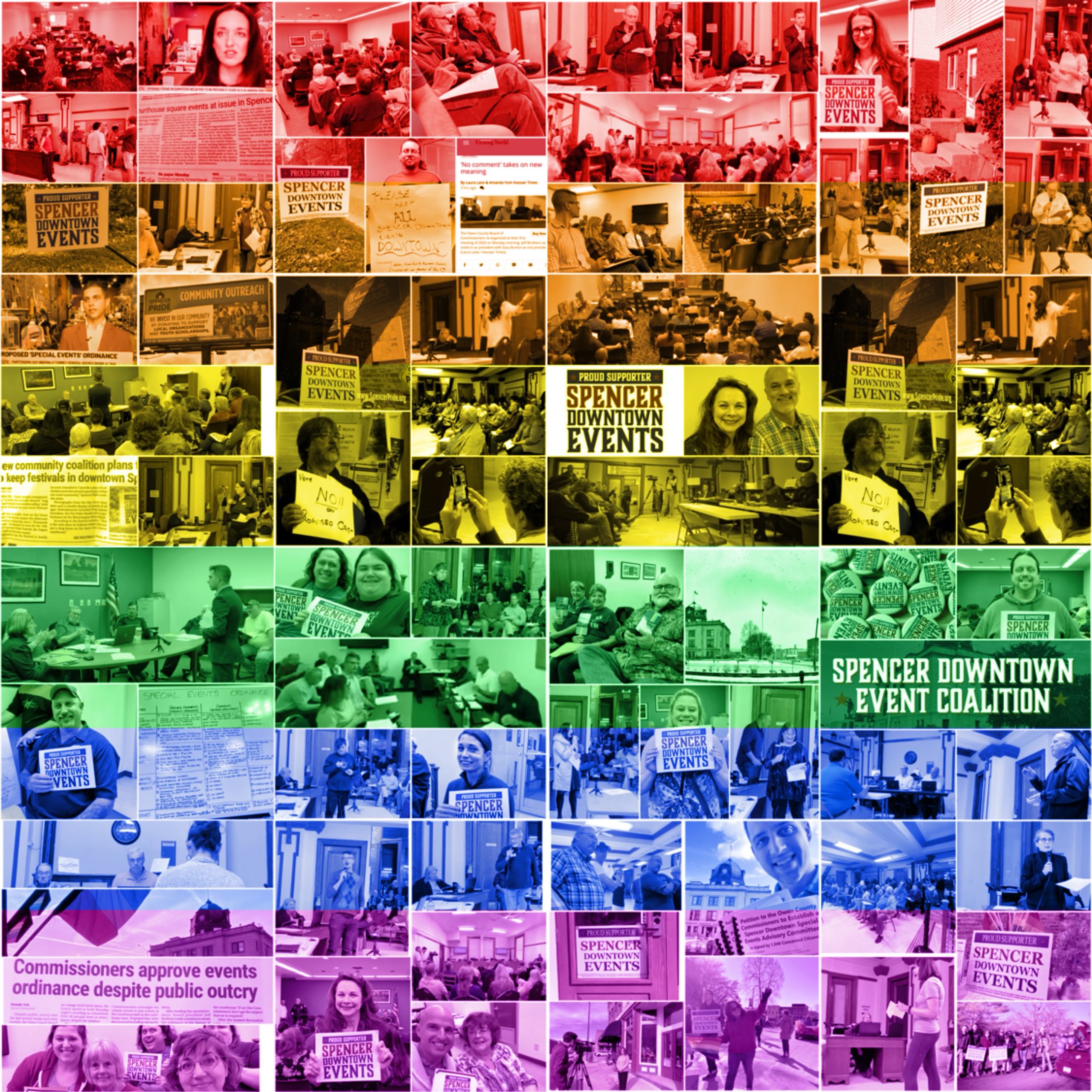 We appreciate our partnership with the town. While they set significantly higher expectations than ever before for their approval this year, it was clearly a part of them doing their due diligence. We are pleased that we were able to meet & exceed their expectations so that our volunteers can now move forward unencumbered with our planning.
Tonight's vote has ensured that the 2020 Spencer Pride Festival will be the biggest, boldest, & best ever! Join us in downtown Spencer on June 6 from 12-7 pm for our fun-filled, family-friendly event.