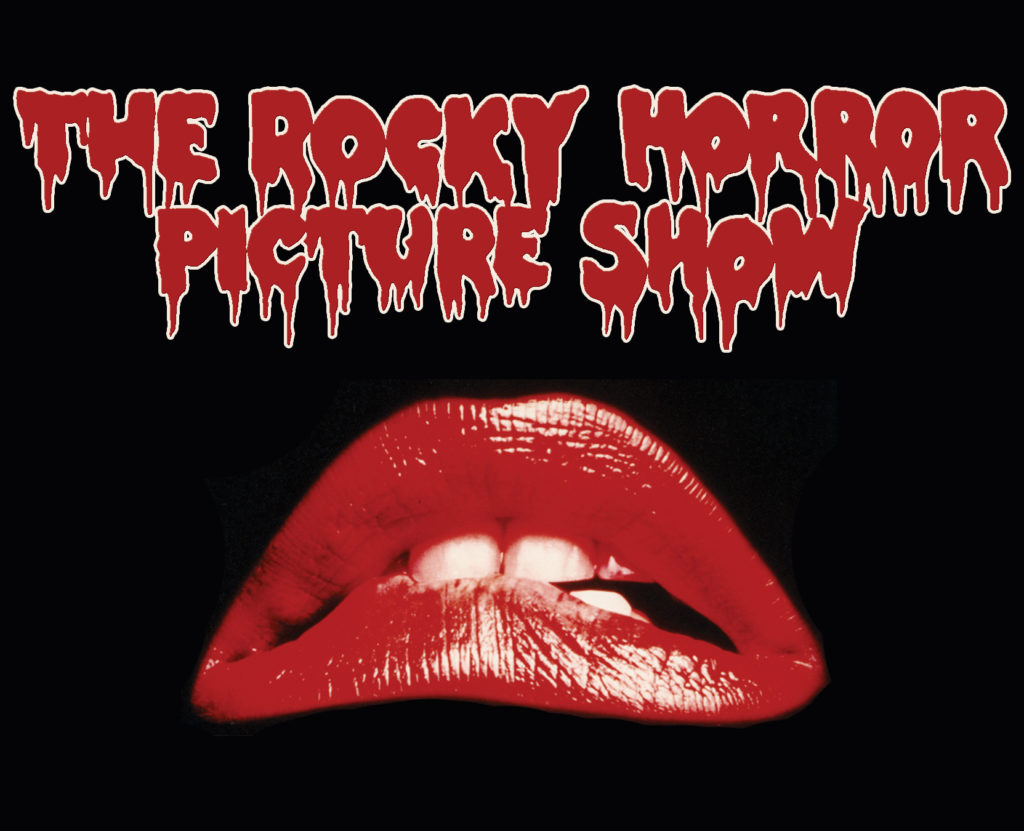 SPENCER, INDIANA – The historic Tivoli Theater in downtown Spencer will again be the site of Spencer Pride's annual Lesbian, Gay, Bisexual, & Transgender (LGBT) History Month event "A Night at the Tivoli." The community event, which is admission-free thanks to generous sponsors of Spencer Pride, Inc., is Wednesday, October 11th, at 7:00 PM. The public is welcome and encouraged to attend.
"We are proud to continue to have this event at the historic Tivoli Theatre. It gives us the opportunity to show off this local gem", says Spencer Pride Inc.'s, President Jonathan Balash.
The main attraction for the evening is always the movie. This year's film is The Rocky Horror Picture Show. A 1975 cult classic, about 2 sweethearts who get stuck with a flat tire during a storm. They seek refuge in the mansion of Dr. Frank-N-Furter, a transvestite scientist. They meet a houseful of wild characters. Through elaborate songs and dances, Frank-N-Furter unveils his latest creation: "Rocky". This movie has become a cult classic due to the interaction of viewers through dress, songs, and props.
The evening also includes a costume contest to win a prize! It will be an interesting and fun way for the audience to participate by judging the costumes. Another way to win is to take a chance on our raffle, which features fabulous items like an overnight stay at French Lick Resort including breakfast for two!
Owen Valley Winery will have their tasting room open to lure filmgoers into sampling their wine. The winery's tasting room is adjacent to the Tivoli and will be open from 5:30PM-10:00 PM. For this event, alcohol can be taken from the winery into the theater. The tasting room will undoubtedly be a popular spot.
Many individuals and businesses are sponsoring "A Night at the Tivoli," including Greencastle Walmart and many others who have made generous donations to ensure that the event remains admission-free.
In addition to the family-friendly Tivoli event, Spencer Pride, Inc., is coordinating LGBT History Month educational displays in a record-breaking (20) twenty libraries, public schools, universities, and other community organizations in Greene, Putnam, Lawrence, Owen, Monroe, Brown, Clay, and Knox counties. This is the eighth year that the organization has offered educational displays to libraries for LGBT History Month, and it is the fifth year that those displays will also appear in area schools and universities. Youth group, Iris, aided the development of this year's displays.
In addition, our new retail space, Unity, at 46 E. Market St. on the courthouse square will be open until 7:00 p.m. and reopen following the event!  Stop in before and/or after the event and check out the many items hand made by local artists. It's not too early to begin some holiday shopping.
For more information about Spencer Pride Inc., please visit www.SpencerPride.org or send questions to info@SpencerPride.org.  You can also find us on Facebook (SpencerPride) & Twitter (@SpencerPrideInc).  Our Youth Group, Iris, can be found on Instagram (@SpencerPrideYouth).