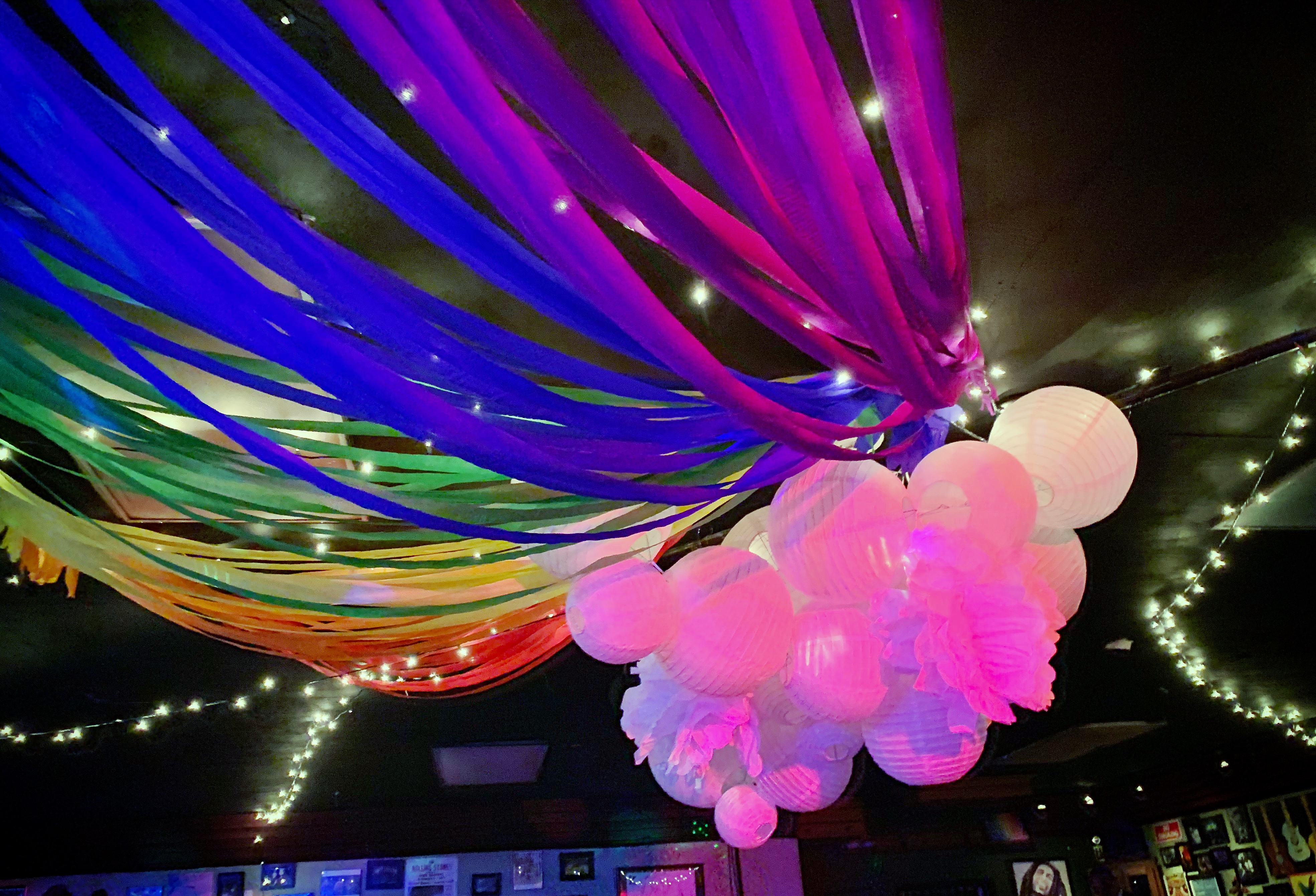 Iris Youth Group, a program of Spencer Pride, held an alternative prom for LGBTQ+ youth & allies on Saturday, May 4th. More than 100 teens registered for the event, representing 6 youth groups from communities from throughout south-central Indiana, including Spencer, Ellettsville, Bloomington, Martinsville, & Columbus. The prom theme was "Under the Rainbow."
Spencer Pride's Youth Empowerment Lead Joy Hellman explained the two reasons why having this event was important for the youth: "LGBTQ+ youth often do not feel comfortable attending their high school prom while being their authentic self," Joy described. "This gave them an opportunity to have that experience."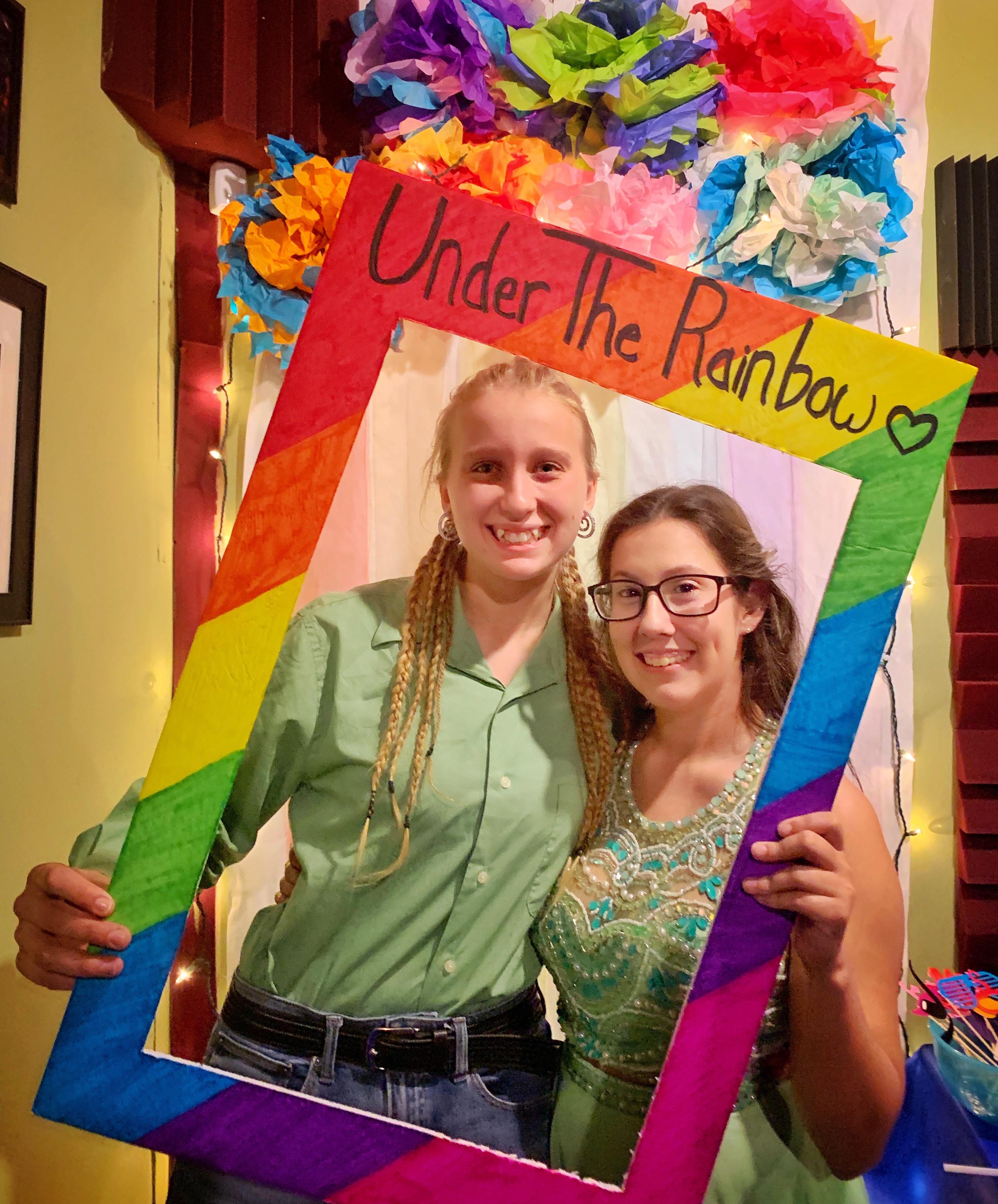 Hellman stated that the second purpose of the event was to provide an opportunity for teens from different regional groups to meet & form new friendships.
The prom took place at Stable Studios, an event venue in Owen County. Upon arriving at the event, attendees began the evening with formal pictures outside. After stepping into the rainbow-decorated facility, they checked in & received commemorative wrist bands. Once these formalities were complete, teens were left to enjoy the festivities. A prominent part of the evening, as with similar events, was dancing. DJ Maddog (Madison True) kept the teens moving from the moment they walked into the door until midnight, which was well past the time she had been scheduled to end. The crowd was so fun that True did not want to stop orchestrating the musical festivities.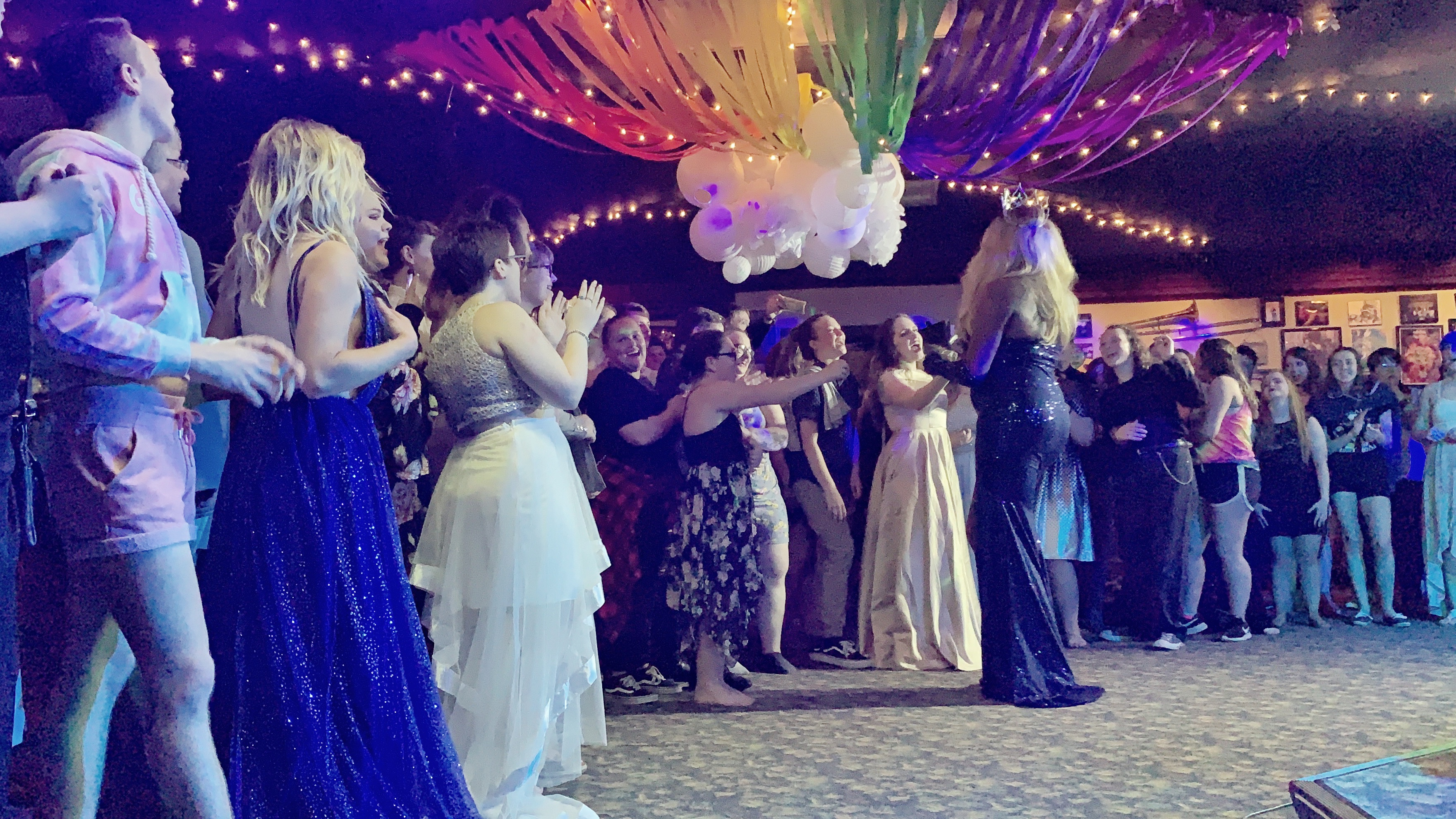 Live entertainment included a drag show with performers Mahogany, Juniper Perrone, & Chick Van Dyke. After their official performances ended, the drag artists took a few moments to speak with the youth, encouraging them to keep being true to themselves. Then, the performers joined the teens to continue dancing for more than an hour.
Kinetic Fire, a group from Ohio who considers themselves "object manipulators & fire artists" kicked off post prom activities. The post prom also included an inflatable bungee run, glow-in-the-dark hula hooping, face painting, & a bonfire.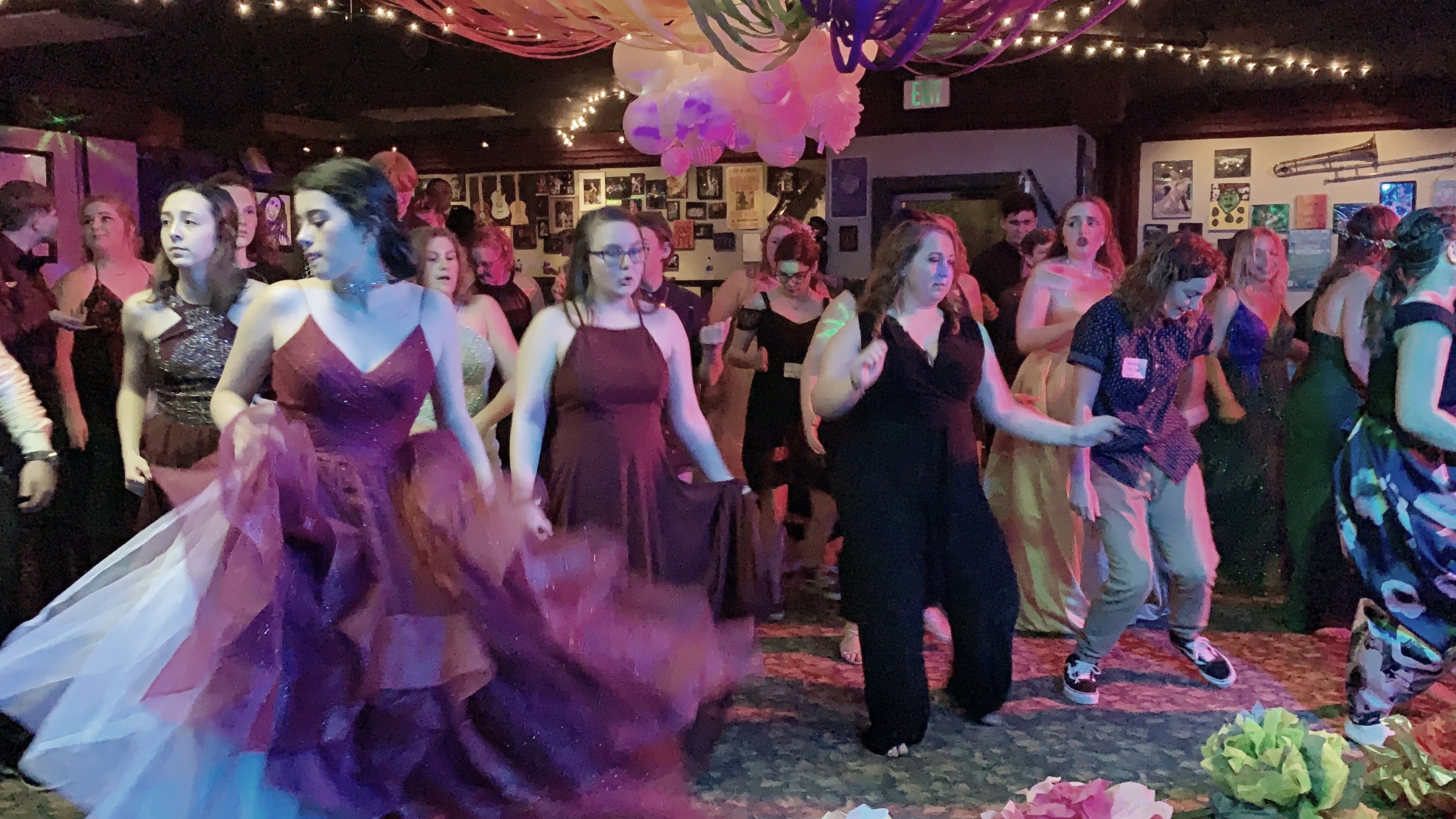 Prom attendees were thrilled at the event & most were seen grinning from ear-to-ear throughout the entire evening. The only tears seen all night were those of joy.
"The youth were amazing," Hellman added. "We didn't have any issues with teens attempting to use drugs or alcohol. There were no fights or drama of any kind. It was simply a crowd of teens who felt accepted & celebrated for who they are, regardless of their sexual orientation, gender identity, or gender expression."
Chaperones from Spencer Pride, White River Valley PFLAG, & some of the LGBTQ+ youth groups were on hand throughout the event, which lasted from 8 PM until 3 AM. Onsite security was present as well, to address any issues hadthey had arisen.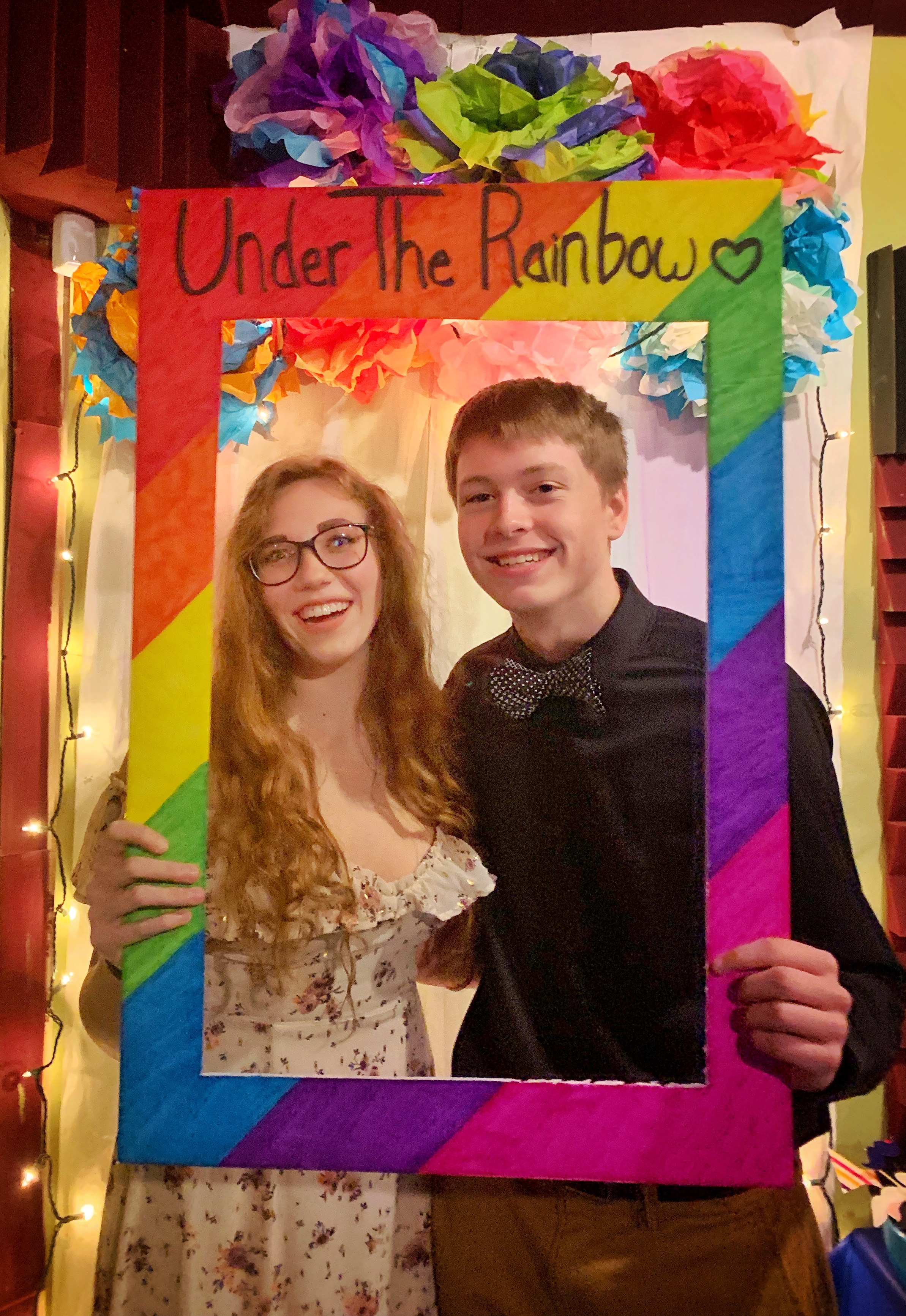 The youth from Iris were heavily involved in developing plans for the event, with support from several members of the Spencer Pride & White River Valley PFLAG groups, including Joy Hellman, Kindra Holsapple, Jessica Brinson, & Cathy Wyatt.
This is the first time that Spencer Pride has coordinated a prom event. Based on the phenomenal success of this year's event, plans for a 2020 prom are already underway.
For more information about Spencer Pride, visit www.SpencerPride.org. To learn more about the Iris youth group, visit their booth at the 2019 Spencer Pride Festival on Saturday, June 1st from noon to 7 PM in downtown Spencer.