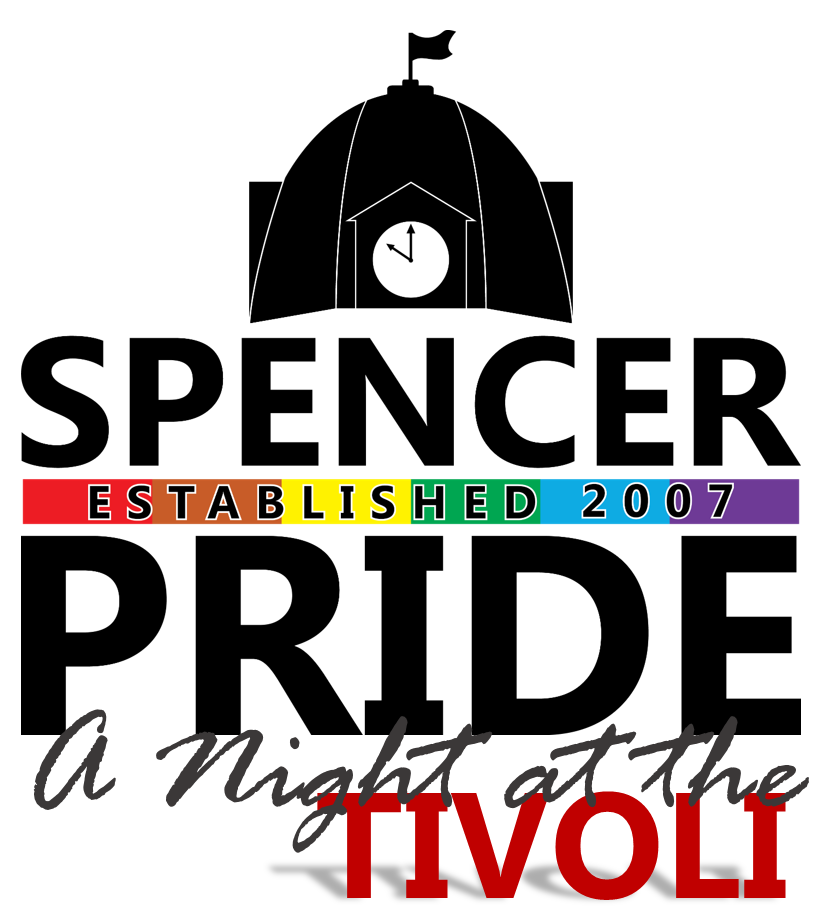 SPENCER, INDIANA – The historic Tivoli Theater in downtown Spencer will again be the site of Spencer Pride's annual Lesbian, Gay, Bisexual, & Transgender (LGBT) History Month event "A Night at the Tivoli." The community event, which is admission-free thanks to generous sponsors of Spencer Pride, Inc., is Wednesday, October 12th, at 7:00 PM. The public is welcomed and encouraged to attend.
"We are again privileged to hold our event at the beautiful Tivoli Theater," says Spencer Pride Inc.'s, President Jonathan Balash.
The main attraction for the evening is always the movie. In honor of this election year, this year's film is Milk. A 2008 biographical film based on the life of gay rights activist and politician Harvey Milk, who was the first openly gay person to be elected to public office in California, as a member of the San Francisco Board of Supervisors.
The evening also includes a Jeopardy Contest on GLBT people in politics, so study up, check out your local library display, and win a prize! It will be an interesting and fun way for the audience to learn more about our community in political history. Another way to win is to take a chance on our raffle! With fabulous items like an overnight stay at French Lick Resort including breakfast for two, you won't want to miss it.
Owen Valley Winery will have their tasting room open to lure filmgoers into sampling their wine. The winery's tasting room is adjacent to the Tivoli and will be open from 5:30PM-10:00 PM. For this event, alcohol can be taken from the winery into the theater. The tasting room will undoubtedly be a popular spot.
Many individuals and businesses are sponsoring "A Night at the Tivoli," including Greencastle Walmart, White River Valley PFLAG, Insurance Pros, Foxy Mutts Grooming, and many others who have made generous donations to ensure that the event remains admission-free.
In addition to the family-friendly Tivoli event, Spencer Pride, Inc., is coordinating LGBT History Month educational displays in a record-breaking (23) twenty-three libraries, public schools, universities, and other community organizations in Greene, Putnam, Lawrence, Owen, Monroe, Brown, Clay, and Knox counties. This is the seventh year that the organization has offered educational displays to libraries for LGBT History Month, and it is the fourth year that those displays will also appear in area schools and universities. Prism Youth Community-Bloomington aided the development of this year's displays.
For the first time in our history, we're able to say that our new retail space, Unity, at 46 E. Market St. on the courthouse square will be open from 5PM to 7PM. Stop in before the event and check out the many items hand made by local artists. It's not too early to get some holiday shopping in.
For more information about Spencer Pride Inc., please visit other pages on our website or send questions to info@SpencerPride.org. You can also find us on Facebook (SpencerPride) & Twitter (@SpencerPrideInc).