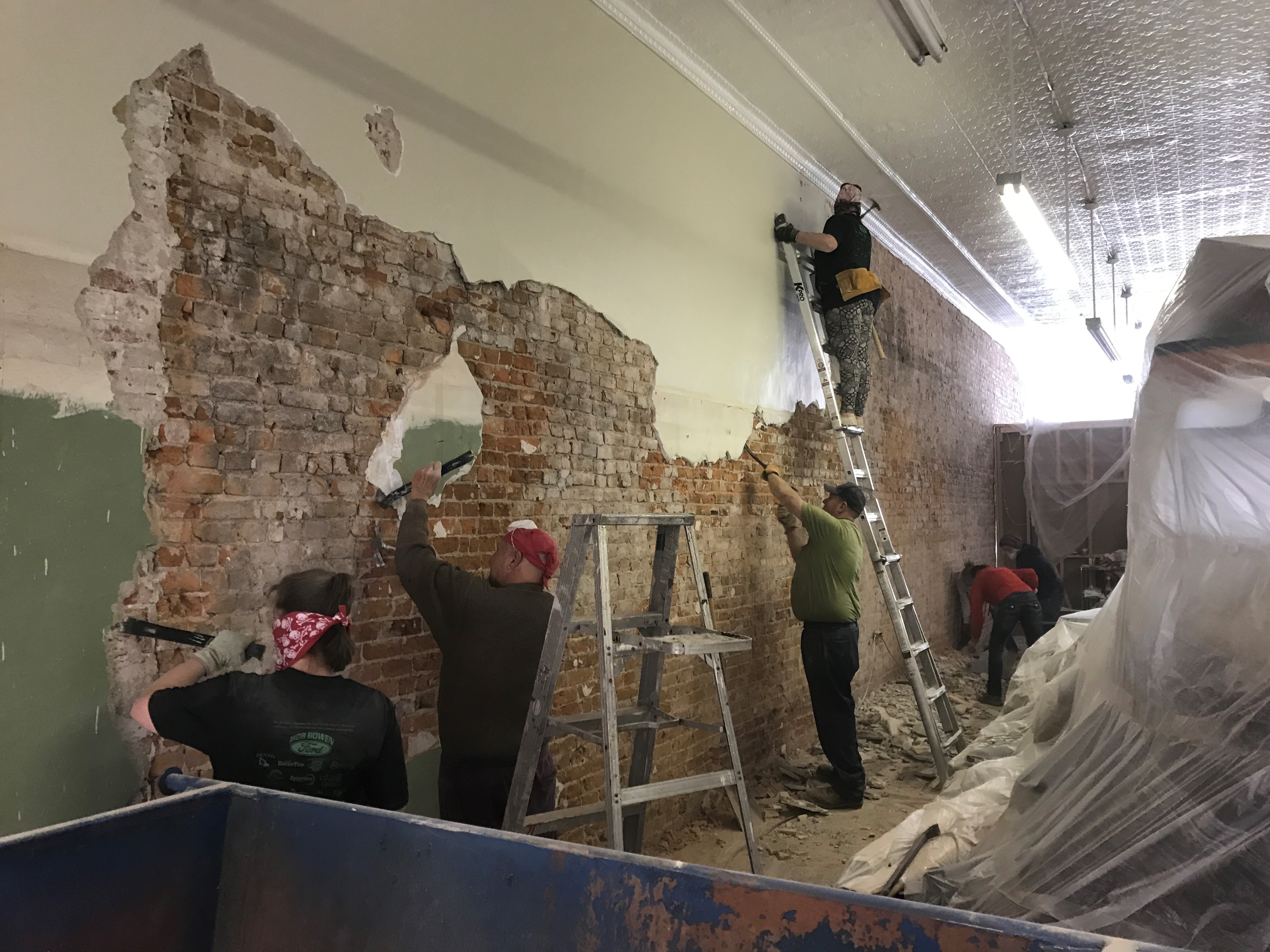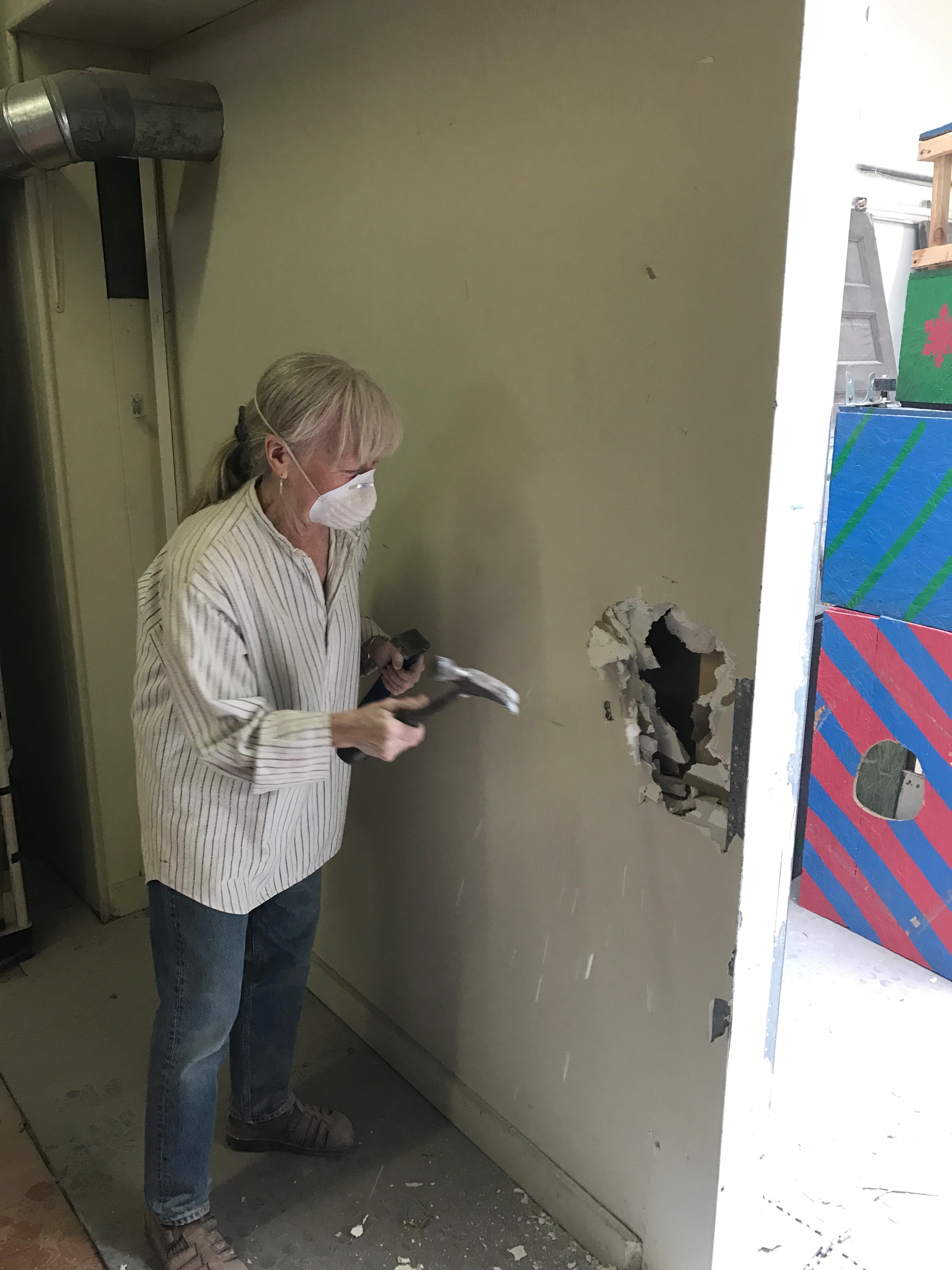 On Sunday, April 2, nearly 15 Spencer Pride volunteers spent the day doing some really nasty work at the commUnity center.  They hammered, sawed, pried, & shoveled to clean the old paneling, plaster, & other surfaces off of the 130-year old brick walls in the back of the center.
This effort was undertaken to help further prepare the space (hopefully for the upcoming installation of air conditioning) & to continue our effort to restore & beautify our building.
This was a disgusting job, but our dedicated volunteers went all-in.  They donned appropriate safety gear, tools, & set to work on the task.  Our original goal was to expose as much of the walls in the back room that we were able to do.
In the end, ALL of the walls were completely cleared.   Volunteers also removed one wall entirely near the back of the center & cleaned up some of the mess out back.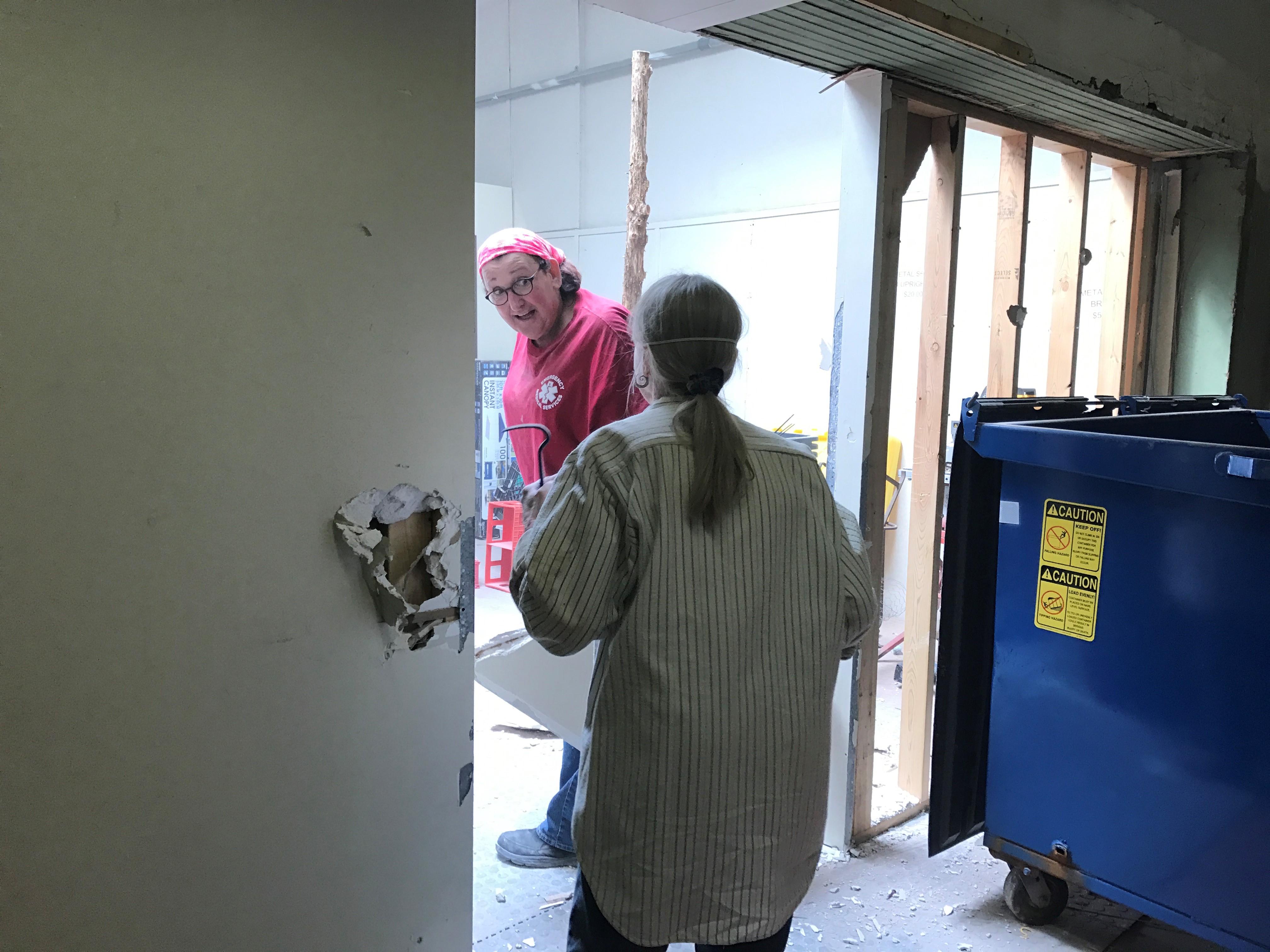 We always say that we have amazing volunteers.  This is just one more example of their passion & dedication.  Being paid with nothing but donuts, home-made cinnamon rolls, & pizza, our resilient crew knocked down our expectations!