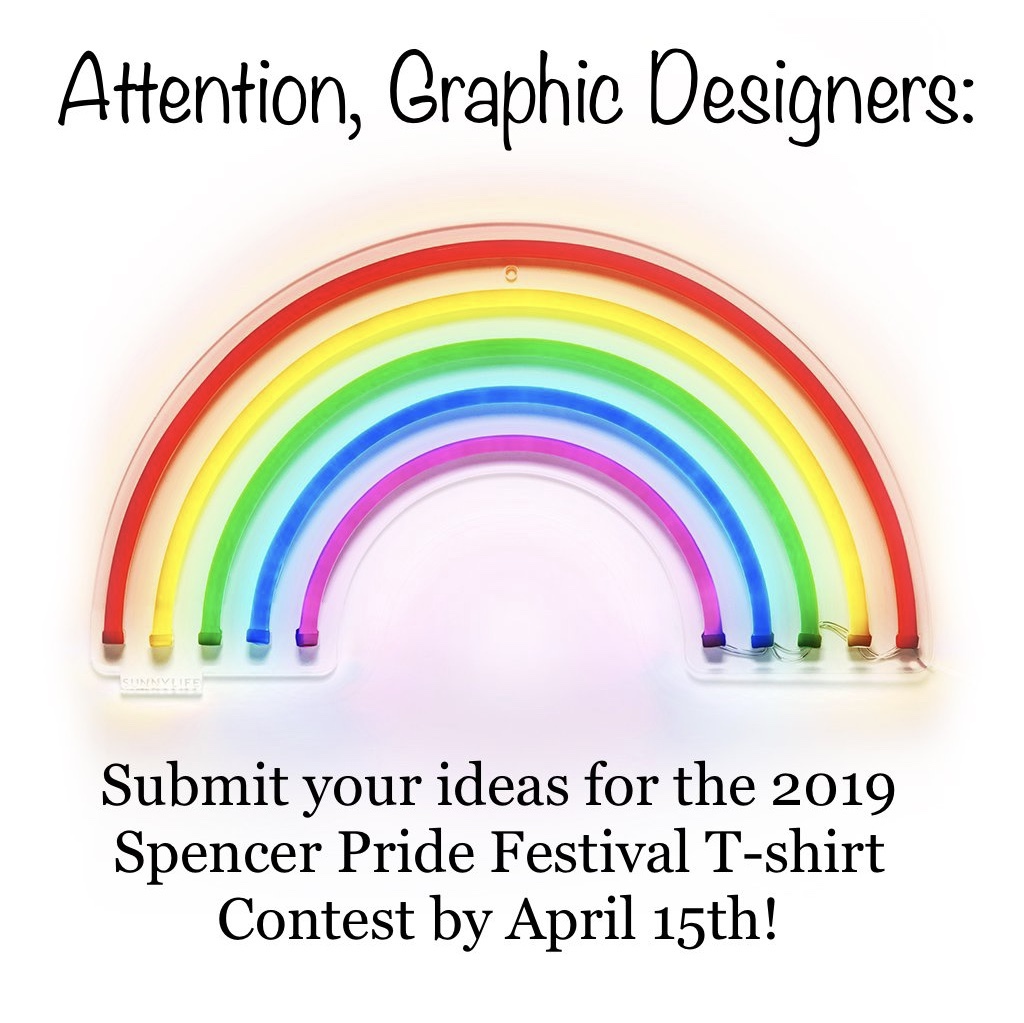 The official 2019 Spencer Pride Festival t-shirt design contest is now underway. Individuals interested in participating should review the requirements listed below. All entries are due by April 15th.
The artist of the winning design will receive online recognition as well as two free shirts (one to keep & one to share!). This year, all individuals who submit at least one design entry will receive a $10 discount towards the purchase of a t-shirt at the Spencer Pride commUnity center.
Contest Rules
All entries are due April 15, 2019
Entries must be in digital format & emailed to Jonathan@SpencerPride.org or left on a flash drive for Jonathan at the Spencer Pride commUnity center in downtown Spencer.
The contest includes only the front design of the t-shirt. The back design will be created by Spencer Pride.
All designs must refer to the 2019 Spencer Pride Festival and note this year's festival theme: Millions of Moments of Pride.
All designs must be appropriate for all-ages.
All designs should avoid the usage of gradient fill. Gradient designs are often cost-prohibitive.
Individuals who would like to include the Spencer Pride logo may request the logo from Jonathan (contact info above).
There is no limit to the number of entries submitted per person.