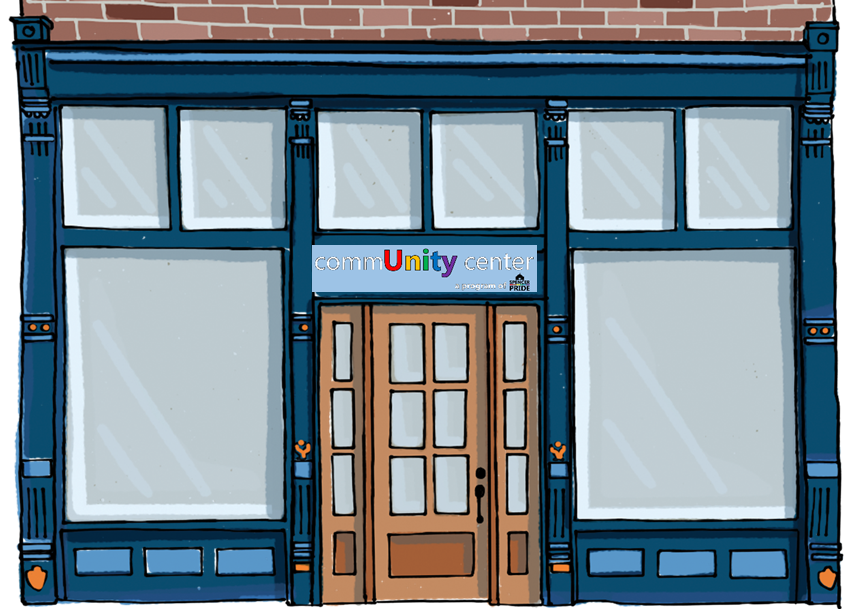 Another shop is about to arrive on the square in downtown Spencer.   Unity is a distinctive retail store located within the Spencer Pride CommUnity Center at 46 E. Market Street, right across from the Owen County Courthouse & just a few buildings down from the newly relocated Sweet Owen Visitors Center.
The historic building that houses Unity, which is over 125 years old, serves as the perfect environment for the establishment.  The interior design of the space evokes a strong sense of the past, yet will appeal to the most modern of sensibilities.  Products are displayed in both century old displays as well as modern glass cabinets.
At Unity, visitors can expect to find unique gifts for friends & family – & for themselves, too! Merchandise is all high-quality & locally-produced.  Featured items include jewelry, art, stained glass, hand-made fashion accessories, pottery, & much more.  "Spotlights" – biographical signage that features the artist/craftsman involved with the items on display – are prominently posted in each display to help connect potential customers with the individuals that produced the products.
"We want everyone to know who is making the products, why & how the artist became involved in their craft, & why they've chosen to sell their products here," said Jacob Balash, Unity's retail manager & longtime Spencer Pride volunteer.
"It's important that our customers understand the quality of the products & the significance of their purchase here at Unity,"
Although there will certainly be many consistent product themes at the store, the inventory will be constantly evolving. Many of the items for sale are one-of-a-kind or are available in very limited supply.  The unpredictability of the merchandise will keep Unity an exciting place to visit.  Even individuals who aren't looking to make a purchase will still appreciate the fine craftsmanship of the products on display.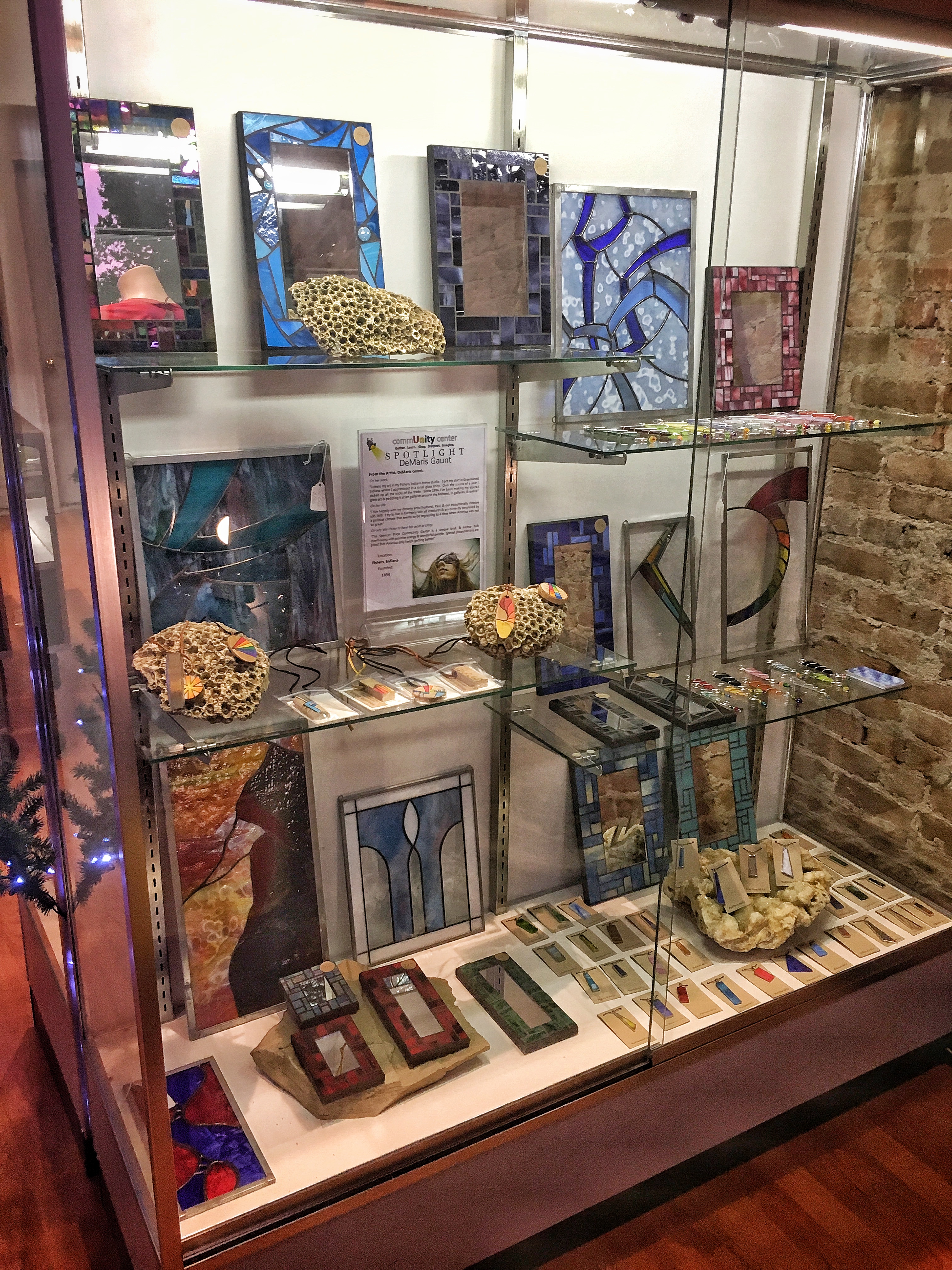 Each purchase at Unity supports local artists & craftsmen. Profits all support the educational mission of Spencer Pride.
Balash is one of many volunteers who have spent a significant amount of time preparing Unity and the entire Spencer Pride CommUnity Center for its upcoming debut to the public. In fact, all of the work that Spencer Pride does is done entirely through volunteerism – Unity is no exception to that.
Debbie Messer, local resident and volunteer at Unity, is excited about her work with the organization. "I'm relatively new to the Spencer community and have found my forever family in Spencer Pride!" Messer said enthusiastically.  She has been a part of the committee focused on getting Unity up and running in time for the annual Apple Butter Festival in downtown Spencer.
Preparing a new store & center has not been easy, but volunteers are confident that their efforts are helping Spencer Pride achieve its mission. Spencer Pride, Inc., is a 501(c)(3) not-for-profit organization focused on educating the public about the rural LGBTQI community in order to make Indiana a more welcoming place for all people.  The organization educates through direct engagement with the public.  Spencer Pride consists of more than 30 active volunteers who have a deep passion for community betterment. Many more volunteers assist with the various events and activities coordinated by the organization throughout the year.
Dana Beth Evans, Director of the Monroe County History Center, has also been heavily involved in crafting the operational strategy for the new store. .
"I can't tell you how please I am to be a part of this organization," she stated.
"What we are doing with Spencer Pride is making a real difference in this community and what we are about to do with Unity – well, that's going to give us many more opportunities to make a further impact."
Evans is on the Spencer Pride Board of Directors and served as the Director of the Tivoli Theatre from 2013 until 2015.
Greg Bukowski has also volunteered with Spencer Pride and has had a role in establishing Unity as well.
"What I love about this store and organization is that it's so much more than the LGBT community. It's about all communities and uniting them together in an exciting way.  That's why we chose Unity as the name," Bukowski said.

The Spencer Pride CommUnity Center & Unity shop Grand Opening Event will take place on Saturday, September 17th, from 9 AM until 6 PM & on Sunday, September 18th, from 9 AM until 3 PM.
Regular operating hours for the store (effective September 23rd) will be Fridays & Saturdays from 10 AM until 7 PM.
For more information about the work of Spencer Pride, please visit www.SpencerPride.org or check them out on Facebook at www.Facebook.com/SpencerPrideInc.