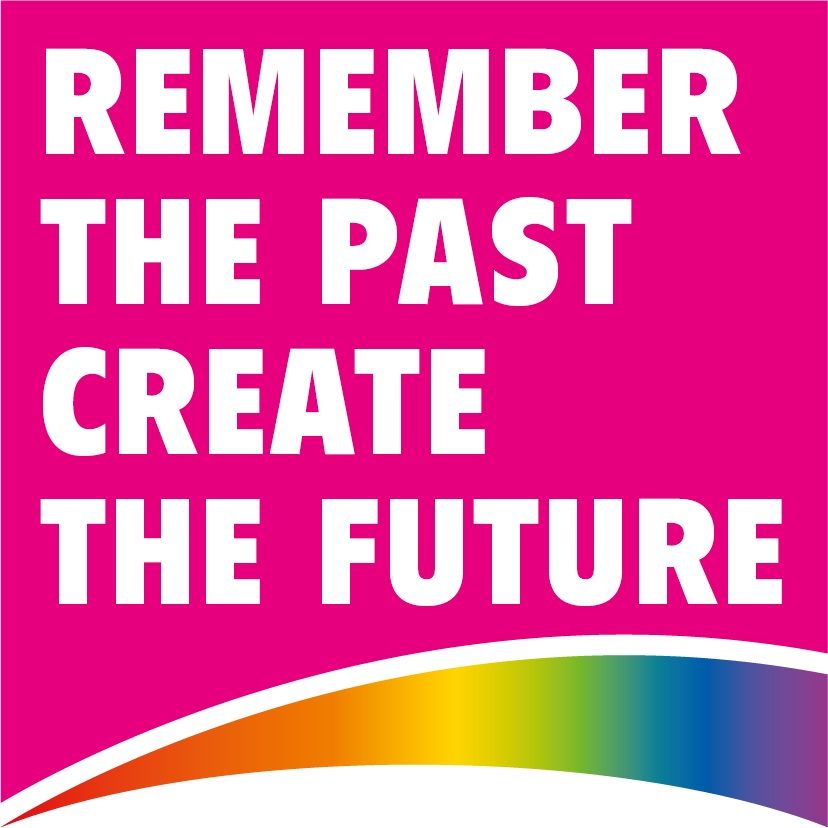 On Sunday, January 7th during our regular monthly volunteer meeting, many important decisions were made about this year's festival.  Although it was bitterly cold outside & our volunteers are worn out from all of the work occurring to prepare our new building for the upcoming move, those volunteers in attendance were passionate about our festival planning & were eager to keep things progressing.
The first order of business was an update from Jonathan Balash about the current status of the marketplace.  42 vendors had signed up as of the meeting.  Assignments were distributed among volunteers to solicit prior years' vendors over the course of the next month.  The goal is to have 50 vendors signed up by the end of January.  This goal seemed achievable.
Next volunteers considered the recommendation for this year's festival theme, which is the official 2018 InterPride theme:  Remember the Past, Create the Future.  Everyone agreed that it was the perfect team considering the work we are currently doing to transform our historic building into the LGBTQ+ center of the future.  The decision to choose this theme was unanimous.
In a brief discussion led by Casey Shively (chair of the festival welcoming committee), it was decided that we would pursue two billboards to advertise this year's festival.  One would be in Spencer while the other would be in Bloomington.  This is the first time we've had a billboard in Bloomington.  We are excited about the awareness it may bring!
Emily Carol Black (chair of the festival activities committee) led the group discussion about the Market Street Family Fun Area.  There was a lot of debate about the pro's & con's of having a small carnival-like area this year.  We would continue having a bounce house, slip-n-slide, & one or two other large items/attractions, but otherwise most of the Family Fun Area would consist of the carnival.  Ultimately the group voted to pursue this concept.  This is something that has been discussed for several years, but until relatively recently the volunteer resources required made the carnival prohibitive.  We are grateful to have the support of so many new volunteers over the past two years.  We are finally able to make this work!  It was also decided to pursue having Aerialogy return this year since it was so popular among attendees in 2017.
The next festival volunteer meeting will take place on Sunday, February 4th from 4-6 PM at our new commUnity center at 17 E. Franklin Street.  Anyone interested in being involved with festival planning or any of our other work is encouraged to attend.