BY JUDI EPP, TREASURER
We have made wonderful progress with our grant process! We've received the first installment from the Unitarian Universalist Church of Bloomington of $1,700, $500 from the Monroe County Board of Realtors for work on the building façade, & $5,000 from the Smithville Charitable Foundation for replacement of the horribly leaky roof in the rear of Unity. The new roof in that area has now been installed! We also received $1,000 from SCI REMC for some interior finishes.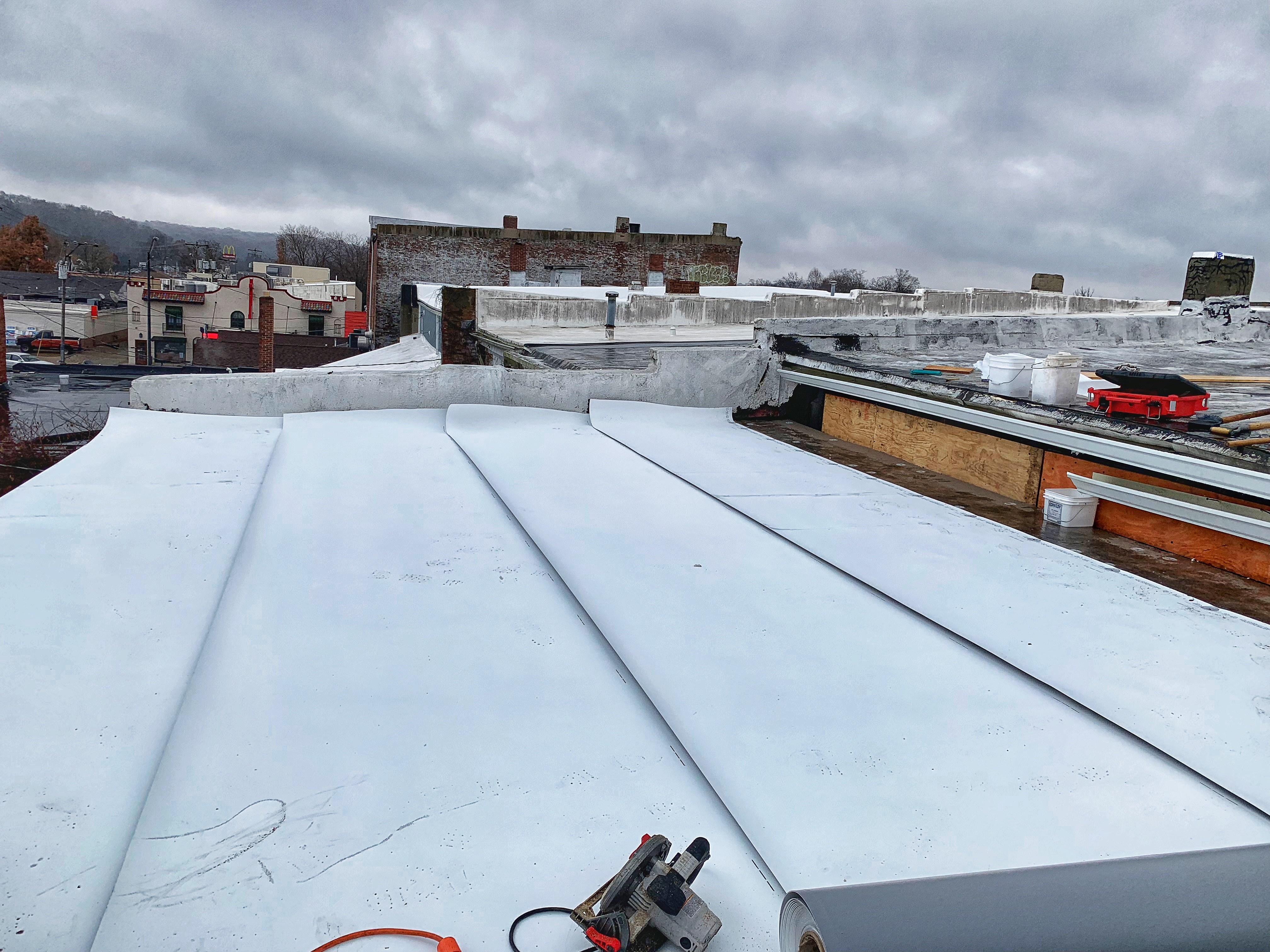 The roof is nearly complete in this photo. The contracts worked in cold, rainy conditions but managed to complete the roof in just a few days.
We're still working on our 50 From 50 Campaign. We need 35 additional supporters to step up & make a recurring donation of $50 a month to cover our monthly expenses so we can use all grant funds for building restoration & programming. If you haven't done so, please consider this avenue of support. If you're already participating, please tell your friends & family! Go to www.spencerpride.org, select donate, & follow the prompts. One time donations are always welcome as well! Your company may even do a matching grant!