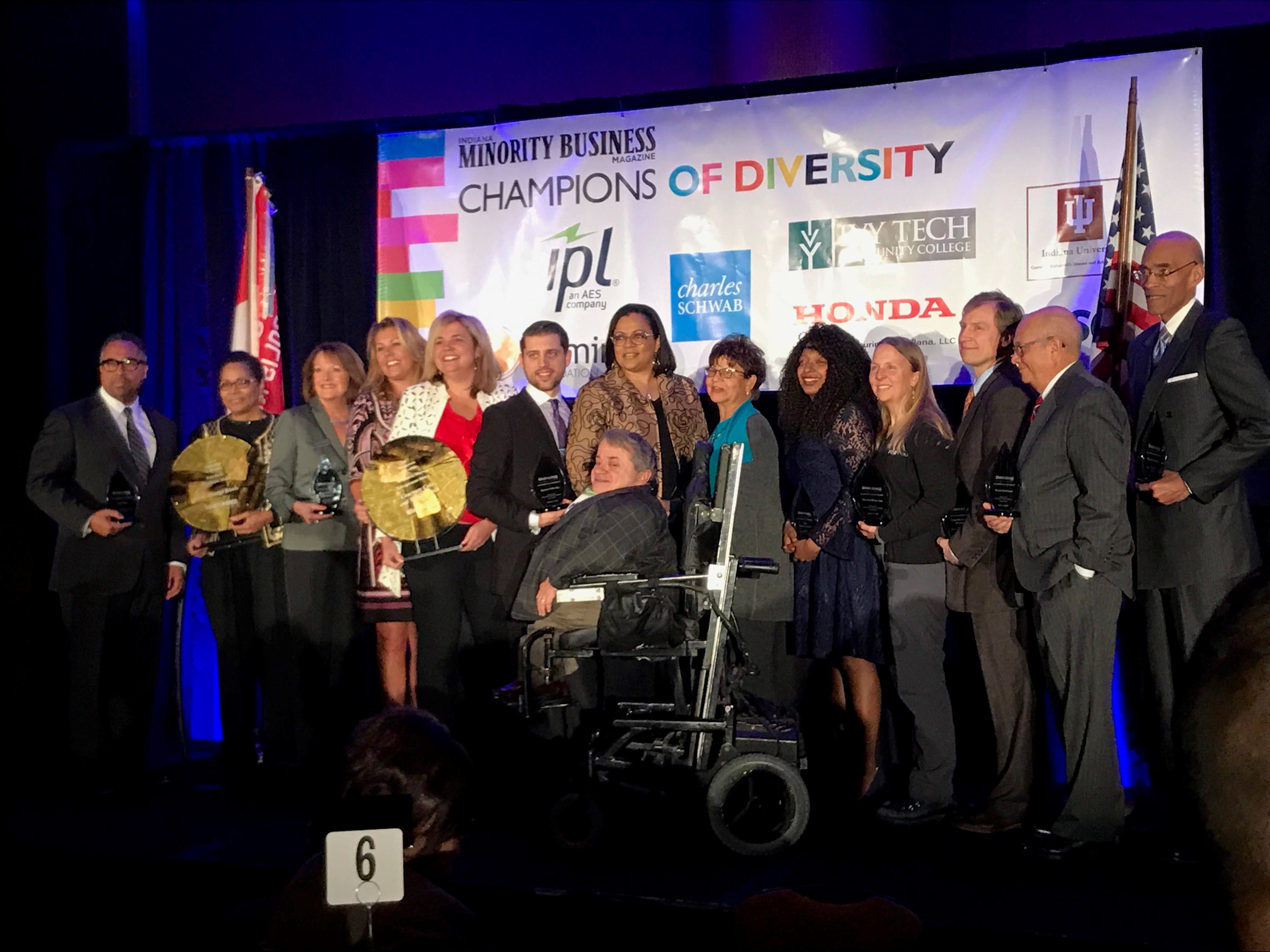 On Friday evening, Spencer Pride was honored in Indianapolis as a 2017 "Champion of Diversity."  Spencer Pride was among several organizations & individuals who received recognition at the 12th annual Champions of Diversity awards banquet.  The event is coordinated by Indiana Minority Business Magazine & the Indianapolis Recorder.  The banquet took place at the Hyatt Regency in downtown Indianapolis.  Hundreds of people were present for the evening's festivities, which included the dinner, awards ceremony, & an after-party.   Although there was fear of an icy, wintry mix coming into the region that evening, thankfully the weather held out so that attendees could safely travel to and from the event.
RTV6's news anchor Rafael Sanchez presented the award to Jonathan Balash, Spencer Pride's president.
"It was such an honor to be able to accept the award on behalf of our Spencer Pride volunteers," said Balash.  "To hear someone speak about our work from that stage, in that forum, was a wonderful feeling."
In addition to Jonathan, a variety of other Spencer Pride volunteers were also in attendance at the event, including Jacob Balash, director Cathy Wyatt & her husband Dan Wyatt, director Dylan Heaslet, director Eric Jones, & Lacey Newton.
The award is proudly on display at the Spencer Pride commUnity center.