Many people don't know it, but we have two mascots at Spencer Pride. Camden (he/him) and Gus (they/them). Camden is a raccoon and Gus is an owl, both native Hoosier species that can be found in the rolling hills and forests here in south central Indiana.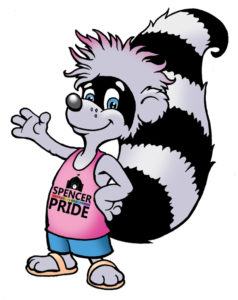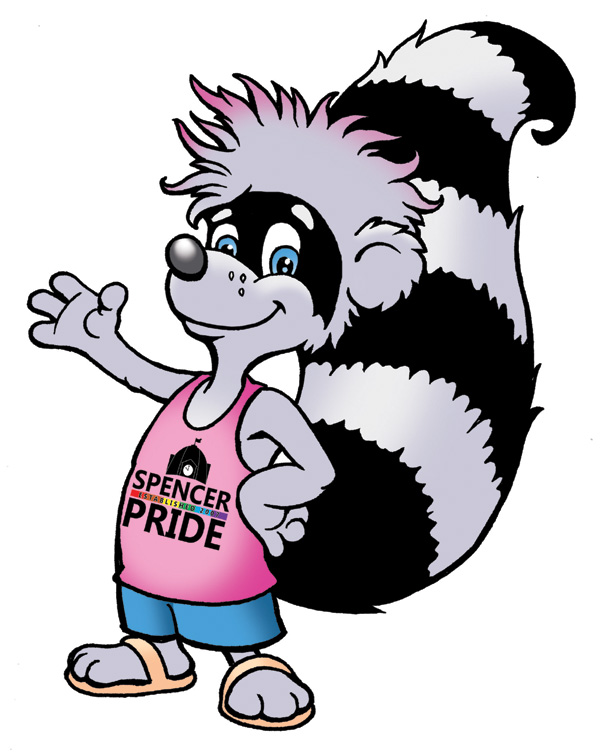 Our first mascot was chosen after we published our first coloring book, where he appeared. He was the idea of one of our coloring book artists, Stephen Adams. Although Stephen didn't know it at the time, he was creating a fun-loving character that we would soon adopt in a broad way to represent the family-focused aspects of Spencer Pride's work. His name was chosen through a process that involved the general public and our volunteers. "Camden" was the last name of one of our founders, Beverly (wife of Judi Epp). Camden is outgoing, friendly, and never afraid to stand up for what is right.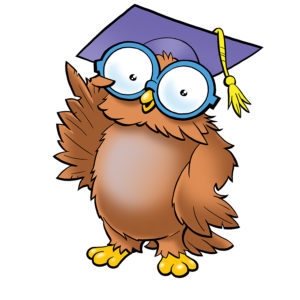 Our second mascot came – not surprisingly – from our second coloring book (this book was illustrated entirely by Stephen Adams). We asked the public what characters from the book resonated with them. We then narrowed it down and put it up to a vote. The name "Gus" was also chosen by vote. The original suggestion of the name was inspired by openly gay Olympian Gus Kenworthy. Gus is a shy owl, a passionate reader, and a loyal friend.
We are proud of Gus and Camden, who serve as ambassadors of our work – especially our efforts focused on LGBTQ+ youth and broader family topics.