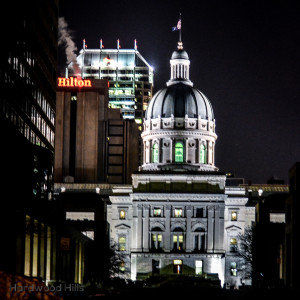 March marks the beginning of spring. I love the spring. It is a time of renewal and hope. It means the end of an often harsh winter and an even more harsh legislative session. Spring is legislative season. This year we have a long legislative session. I cannot help but think that means that legislators have more time to pass damaging bills. When I think of March and spring, I take comfort in my memories of when I was a child and my grandpa raised cows in the pasture across from the house where I was raised. It was wonderful to see him every day when he would come to feed the cows. The other wonderful thing about the pasture across the road is that behind it was a creek and a watering hole where my siblings and I could go to swim. I often dream of that creek and watering hole. I dream that I am floating along the stream on a leaf. It is both exciting and terrifying. I have no control over where the leaf takes me. At times, it travels over calm waters. Other times, it carries me over rocks and strong currents.
In my dreams, along the way, I see many people. Some are friendly and those I love, while others are not. Sometimes, I am safely riding on the leaf down the creek and suddenly hit rough waters where I can barely hold on to the leaf. This is life!
In my dream, I never reach my final destination, which is fine. I really do not want to know my final destination at this point. I have visited several psychics in my life. They have all been frighteningly accurate in their predictions, both good and bad. However, I have never wanted to know how or when my life will end. We will just wait for that information!
As I have said, spring is a time of renewal and hope. The winter has been more mild than expected. However, I am always happy to see the spring arrive. I have been asked to register as a lobbyist to try to combat a number of negative bills against public education. I also continue to speak to legislators to support the goals of my friends in Spencer Pride and those of the LGBTQ community. Nothing worthwhile is easy. We must be prepared to fight for what is right. For example, there is a new Religious Freedom Restoration Act that has been proposed in Indiana as Senate Bill 568 and House Bill 1632. What is this you ask? Well, for those who support the bills, they say their strong religious beliefs will be protected. For those who oppose the bill, they say it will legalize discrimination. The legislation is the result of a federal judge ending the ban on same-sex marriage in Indiana last June. The author of the bill is Senator Scott Schneider, a Republican from Indianapolis. The focus is on same-sex marriage.
The bill would allow small businesses — such as bakeries, caterers, florists, and wedding chapels (wedding planning businesses) — to refuse services to gay couples based on the owner's religious beliefs. It would also allow adoption agencies to refuse to place children with same-sex couples. Senator Schneider says that nobody will be discriminated against due to this bill. He claims that the bill is to protect freedom and religious liberty. The bill would allow a person exercising his or her religion to use the law in court as a defense.
The bill is modeled after the federal Religious Freedom Restoration Act, or RFRA, which was passed under President Bill Clinton to protect religious minorities. It greatly affected the U.S. Supreme Court's ruling in the Hobby Lobby case in June. Supreme Court Justices ruled that Hobby Lobby and other corporations can hold religious objections that allowed them to opt out of an Affordable Care Act requirement that they cover contraceptives for women. At least 19 states have passed some form of the law, and proposals have recently been introduced in several additional states, including Michigan and Georgia.
State Rep. Ed DeLaney, D-Indianapolis, said the Indiana bill will create a problem where there isn't one and will just distract legislators from focusing on important topics, such as schools and wages. "We are not being prevented from exercising our faith, nor are we being forced to do something we don't want to do," he said. "It's kind of sad, really."
Schneider's bill is likely to get serious consideration in the new General Assembly, which is now more conservative than ever before. Republicans increased the size of their super-majorities in the House and the Senate in Indiana during the November general election. Please do not hesitate to contact legislators to oppose this discriminating bill!
Currently, I am sure that many of us feel as though we are traveling down a wild and winding creek on a leaf, hanging on for dear life without brakes or a steering wheel. When things get crazy, we have to hold on to and rely upon those we love and trust. That is the only thing that will see us through the wild times. Most important is to remember that eventually, we will make it back to calm waters.
HAPPY SPRING!!