This letter was co-written by Spencer Pride's executive leaders, president Jonathan A. Balash & vice president Katie Zuber.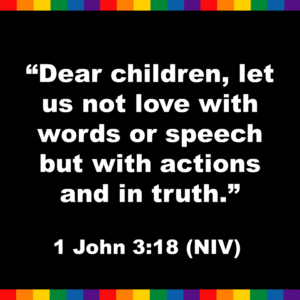 "Dear children, let us not love with words or speech but with actions and in truth." 1 John 3:18 (NIV)
We want to take a few moments to reflect on the latest fabrications of the anonymous online group "Morals Of America."  This group has spent the last 6 months creating elaborate lies about Spencer Pride, our festival, & our volunteers.  They are run anonymously, cite anonymous sources, & provide zero evidence of their tales.  From behind the mask of Facebook, using their anonymous platform, a series of fake profiles, & fueled by ignorance, the administrators of MOA invest significant time trying to tear down what Spencer Pride has built in our community.
If half of what they claimed about us were true, we would never have been as successful within our small, rural community.  Individuals who have worked with Spencer Pride or attended our events have been easily refuting the ridiculous allegations that are routinely spewed by the faceless posts of MOA's small online group.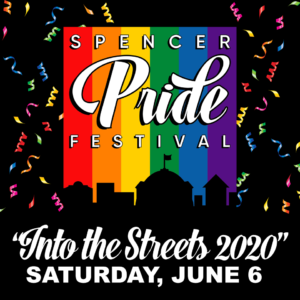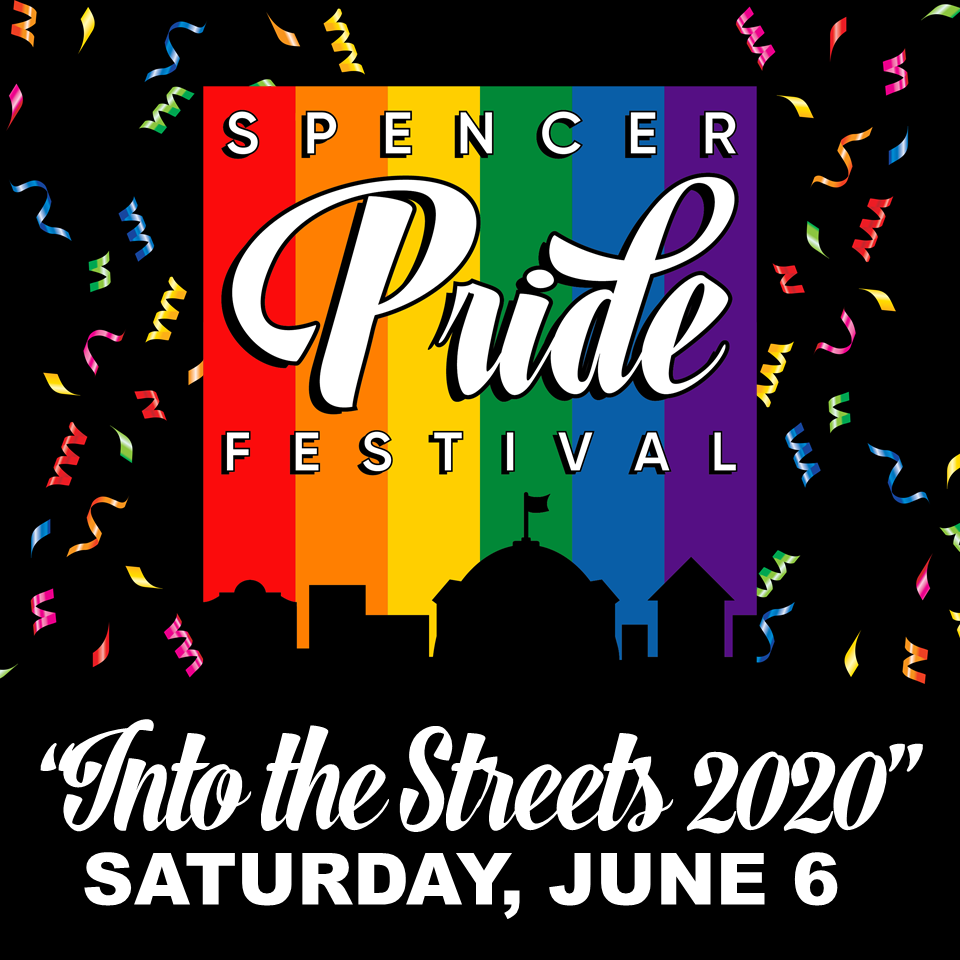 MOA is not a victim of a nefarious "LGBTQ+ agenda" or Spencer Pride bullying, but rather, of their own ignorance.   This is where it becomes obvious that MOA helps the work of Spencer Pride in one powerful way:  they serve as an excellent example of the need for more education about the LGBTQ+ community.  In other words, MOA's very existence validates WHY Spencer Pride is still needed.  For that much at least, we are grateful.
As their fabrications are paper-thin, we will not bother addressing any one of the lies directly.  Rather than tell you WHAT WE ARE NOT, we would rather share WHO WE ARE & WHAT WE DO.
Spencer Pride is a diverse cacophony of volunteers, most of whom call south central Indiana "home."  We care deeply, love openly, & dedicate our time, energy, & money into improving our community through our work with Spencer Pride.  Each day our passion for equality drives us to do whatever we can to make our community safer & more welcoming.  We know the importance of living authentically & want everyone to have that ability regardless of their geographic location, socioeconomic status, or personal beliefs.
We educate the public about rural LGBTQ+ people & issues in order to make Indiana a more welcoming place for ALL people. We use facts, including real-life testimonials of those within the LGBTQ+ community who understand all-too-clearly the inequality that exists today against those who reflect any type of sexual or gender-based diversity.
We strongly believe that through education about LGBTQ+ people & issues that we can change hearts & minds, ultimately making our landscape more inclusive & welcoming. We do not motivate through fear or intimidation as these are not only unethical but are also ineffective for sustainable change.
We know that education is a two-way street: we cannot educate others about our issues unless we take the time to educate ourselves about theirs. As such, we act on our mission through direct, honest engagement as it is the most effective tool for this type of communication.
As with all things, we are imperfect. We are eager for feedback about our organization & programming.  We strive to continuously improve ourselves, to always be better tomorrow than we were today.  We believe this is a good philosophy for every organization & every individual.  We routinely commit time to consider how we can improve our organization, our strategy, & our overall effectiveness.  For those who want to engage with us, we are always available to have healthy conversation in a respectful, fact-based, & compassionate manner.
We care deeply about our community – both the place & its people. Our relationship with the people of Owen County is of vital importance to us.  We would never intentionally disrespect others in order to improve our own reputation.  The mere thought of it is absurd; one cannot build community by destroying the people within it. We value the profound relationships that we've established & nourished with community members, leaders, & organizations.  Together, we have improved our community & this brings us further along in achieving our mission.
We host the Spencer Pride Festival & other events such as our Youth Prom, which have always been family-friendly & focused on education about, engagement with, & celebration of the rural LGBTQ+ community.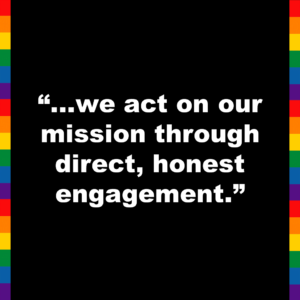 While MOA uses their unethical antics in a futile attempt to turn the community against LGBTQ+ people, the volunteers of Spencer Pride will continue cultivating a community of compassion for ALL people.
Today, one can see that the fruits of Spencer Pride's efforts are ripening.  Spencer & the surrounding communities are more welcoming than ever before, especially towards members of the LGBTQ+ community.  Our work isn't over, but we are dedicated to continuing it until equality for LGBTQ+ people is an innate part of society.
We are proud of who we are, proud of what we do, & proud of the community in which we live, work, & love.    We are not just Spencer Pride; we are Spencer PROUD.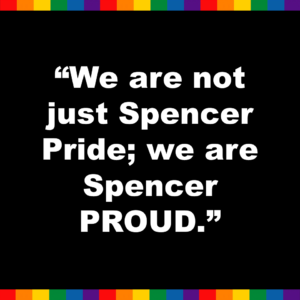 Our volunteers are excited to celebrate our 14th Spencer Pride Festival, 2nd Youth Prom, & 4th anniversary of our commUnity center in 2020.  We welcome everyone to join us in pursuit of our mission to make Indiana a more welcoming place for ALL people.
With respect & appreciation,
Jonathan A. Balash, president
Katie Zuber, vice president