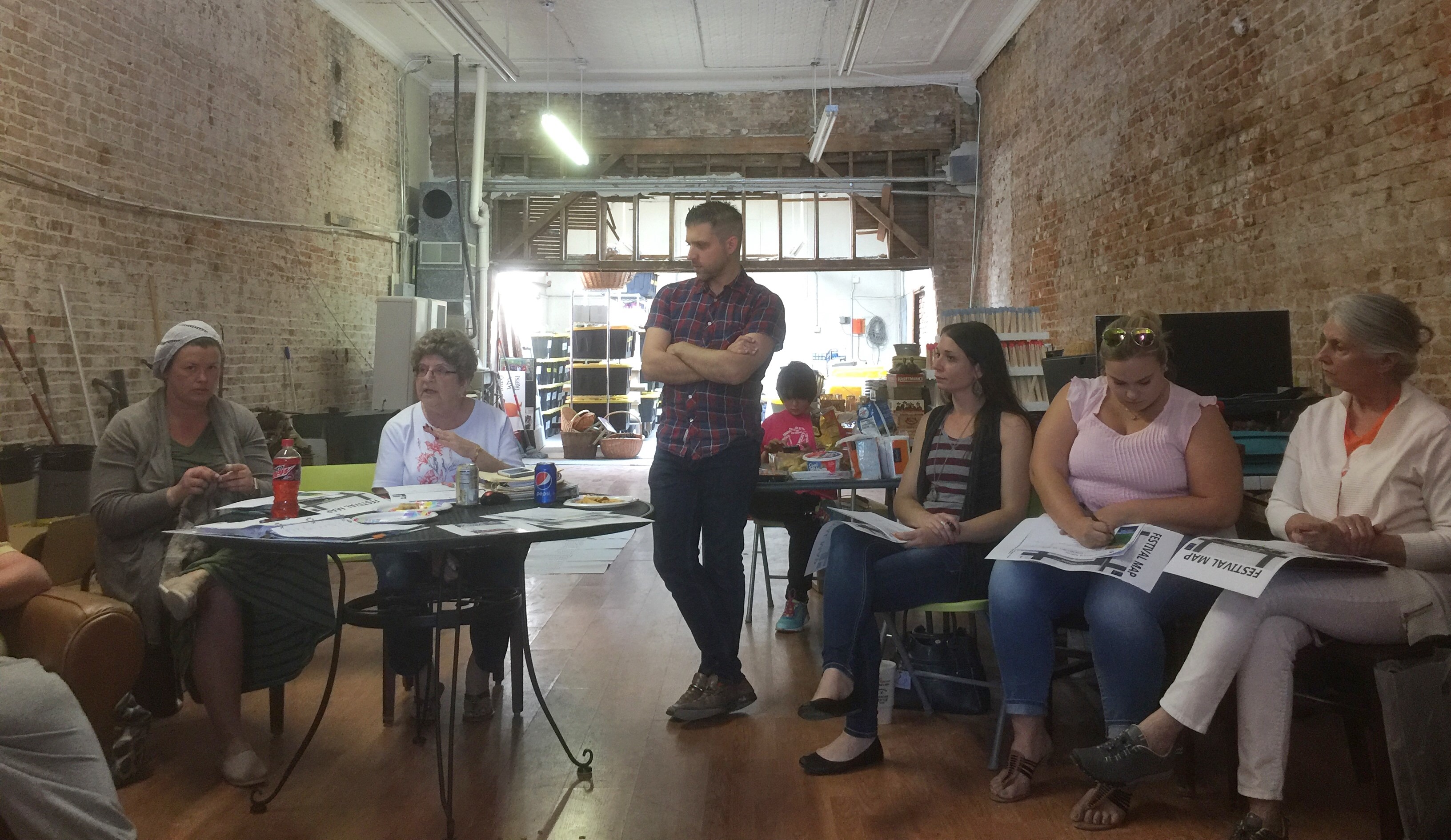 Sunday's monthly Spencer Pride volunteer meeting at the commUnity center was well-attended & very productive.   It's obvious that the festival is now just under one month away, given all of the flurry of activities happening.  Thankfully, we are an organization well supported by our volunteers.  They make everything that we do possible!
Key accomplishments recently:
Billboards are now up in Spencer (near Walmart) & Cloverdale (along I-70)
Flyers are printed & ready for distribution
A total of 23 sponsors are registered for the festival
The number of registered vendors is 85 & continues to rise
We have started receiving items for our Choose-Your-Own Raffles.  Some of the items we've received include tickets to sports events, decorative items for the lawn, gift certificates, etc.
Festival t-shirts have been ordered & will be available within the next couple of weeks.  Remember – festival volunteers get a free shirt!
Festival signage has been ordered
Some festival decorations (17′ tall rainbow banners) have been ordered & receive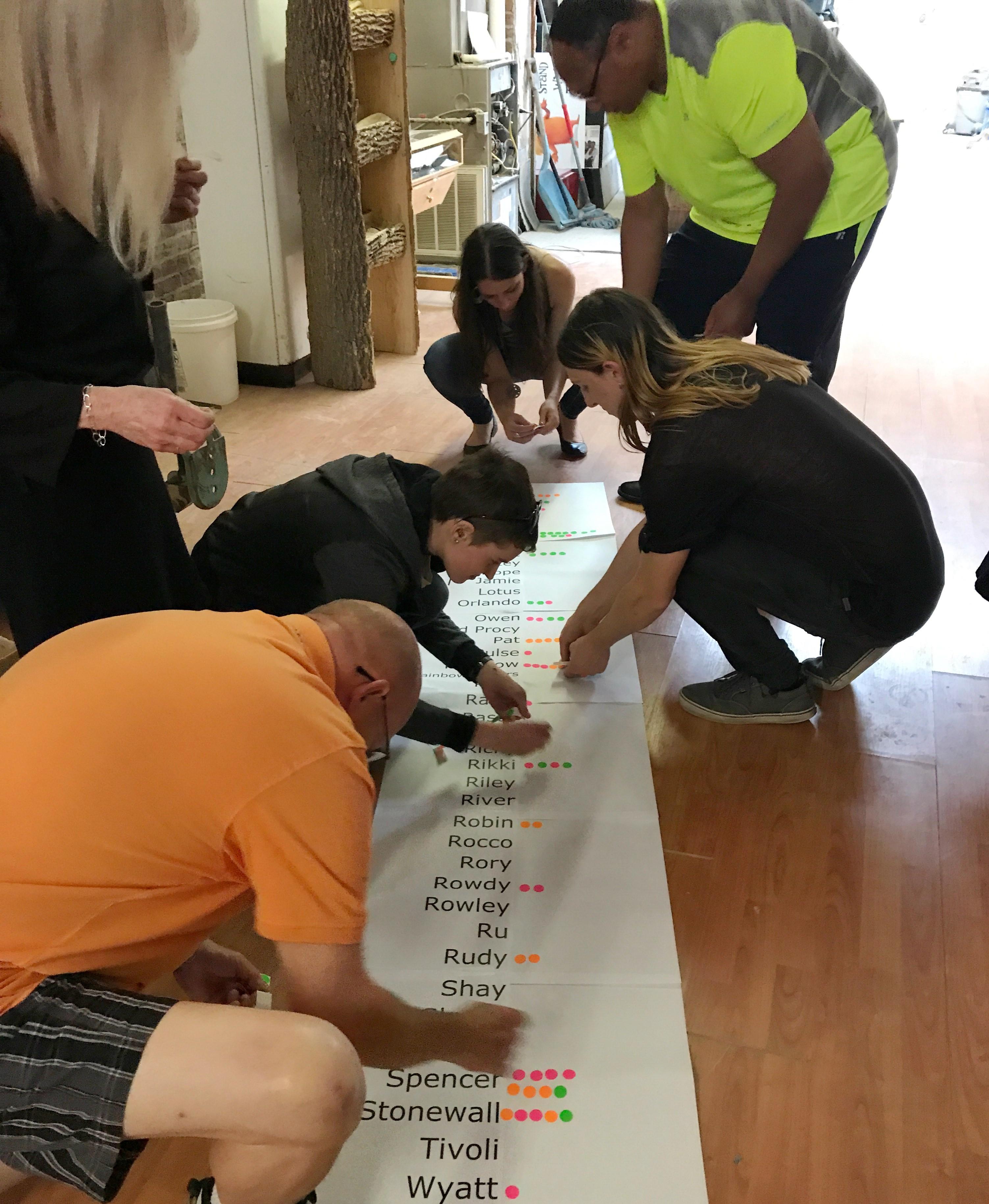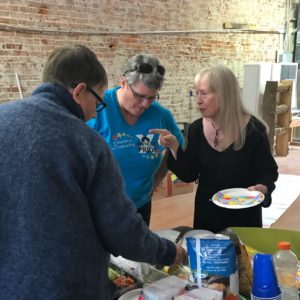 Other items discussed at the meeting include:
The board recently approved 2 policy changes/updates: (1) Volunteers are no longer permitted to drink alcohol while volunteering nor arrive for volunteering activities while already intoxicated.  While there haven't been any specific issues with this, the Board felt it was responsible to employ caution in this area so that we do not risk the positive reputation of Spencer Pride. This was also a timely decision since this is the first year where cocktails will be sold at the festival.  (2) There is now a no-weapons policy at the Spencer Pride commUnity center.  Signage will be going up soon asking for patrons to respect this policy.
The after-Pride Volunteer Party will be on Sunday, July 9 at Jonathan & Jacob's home from 2-6 PM. There will be no monthly volunteer meeting in June due to the festival.
Work is underway at the commUnity center to install air conditioning, which should be complete by the festival
The Welcoming & Activities Committees met as well.  A summary of the discussion in those meetings is shown below.
Welcoming:
Much discussion took place regarding the logistics of the 50-50 drawings & Welcome Booth
The festival program draft was reviewed & changes recommended
The number of volunteers, tables, & canopies required to support Welcoming responsibilities was determined
Activities:
The Family Fun Area is now completely finalized.  Contracts have been signed & paid for both PartyZone Rentals & Bloomington Aerialogy
The Pet Pride Parade still needs a 'marshall' & a "caboose," both of which would be new this year
A significant focus of additional meetings will be on managing & scheduling raffles as well as soliciting participants for the Dunk Tank
And finally, the time came to vote to narrow down the list of proposed mascot names.  We received more than 40 recommendations and only 5 could move on for final voting at the festival.  The 5 chosen by volunteers include:  Camden, Cooper, Rainbow, Rikki, & Stonewall.  We are really excited about these options!