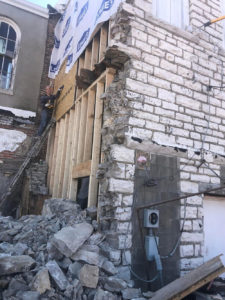 We've come along way since this photo was taken but we aren't done yet! With money left to raise during A Community Thrives, we need your help for the next leg in our journey!!
Donations via the link below not only come to us directly, they qualify our grant application to Gannett, which will be used to make the western half of our second floor Move-In Ready. With a need of over $40,000, we know we can't make it happen without the grant AND matching funds. Gannett will give an extra $2,500 in FREE money just for reaching our goal of $3,000.
Donate as little as $5 today to help us reach our goal. Funds will be used for supplies and fixtures so we can open the space for health & wellness programs, youth events, and so much more so we can continue to make Indiana a more welcoming place for ALL!
https://acommunitythrives.mightycause.com/organization/Spencer-Pride