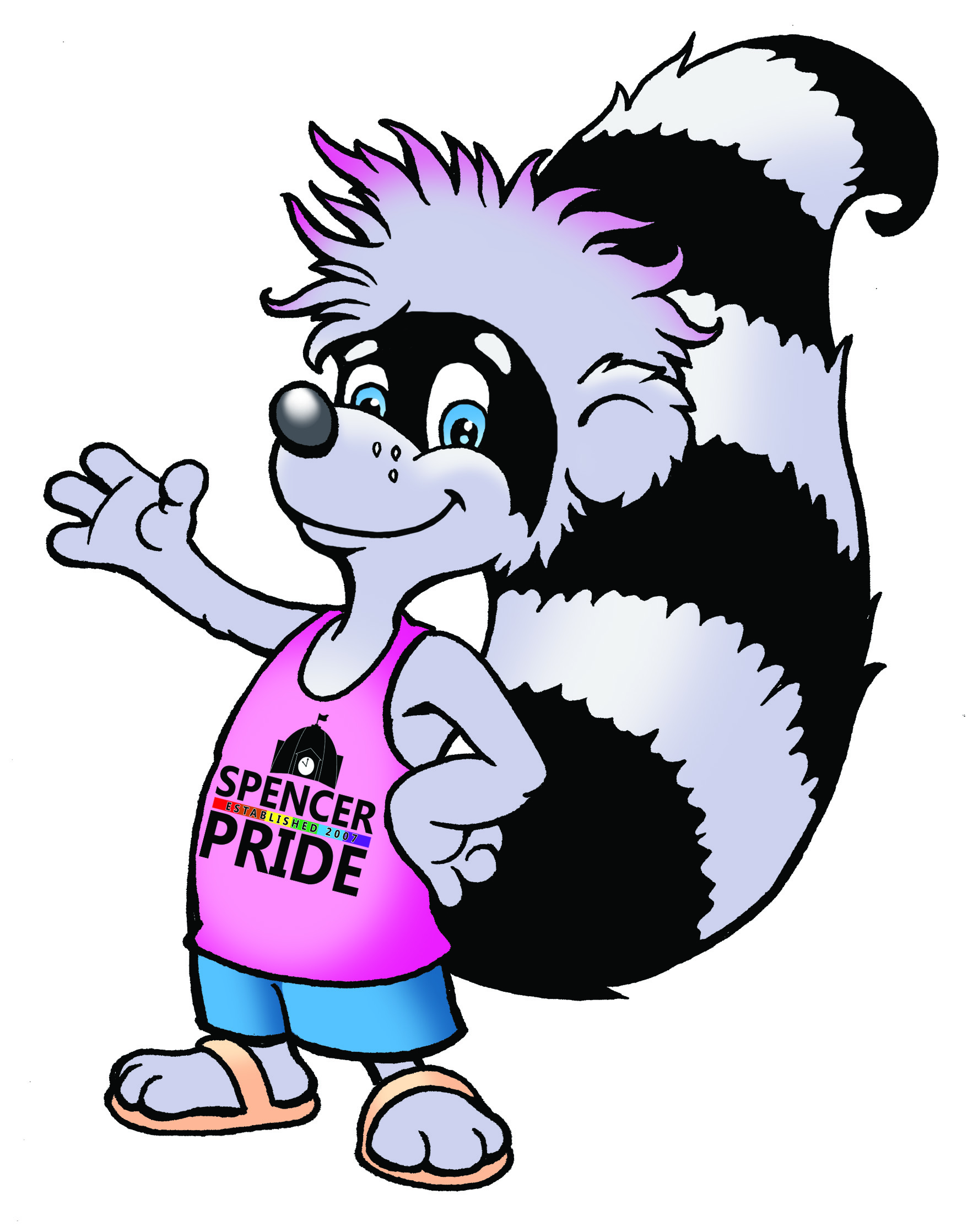 Help us name our new mascot! Our mascot prefers the pronouns "They/Them/Their." They are a raccoon.
Did you know that a group of raccoons is called a "gaize?"
Please suggest names by commenting on our post on the Spencer Pride Facebook page or by sending your suggestions via e-mail to info@SpencerPride.org. We are taking suggestions from now until April 31st.
The final name selection will be made by attendees at this year's 2017 Spencer Pride Festival.
The mascot will be featured prominently in the Owen County Coloring Book that Spencer Pride will be publishing later this year.