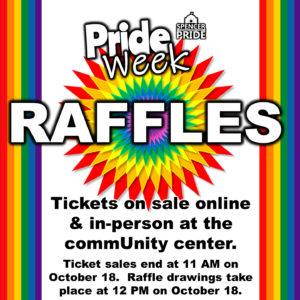 We are excited to announce that our Pride Week raffles are now open!  We have hundreds of dollars in raffle items available.
Tickets are $5 each or 6 for $25.  Tickets can be purchased online or in-person at the commUnity center.   A few items are available only at the commUnity center. If you plan to purchase tickets for multiple raffles, it may be easier to do that in-person (if you wish to take advantage of the discount when purchasing groups of 6 tickets).  To purchase tickets for raffles available online, click on the appropriate links below.
All proceeds benefit the Spencer Pride Festival.
32″ Smart TV – Winner: Casey Shively
https://go.rallyup.com/smarttv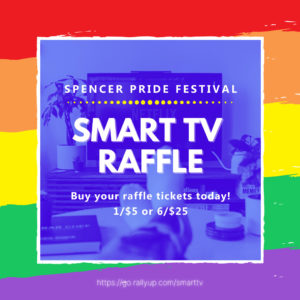 Handmade Serving Bowl – Winner: Jonathan Balash
https://go.rallyup.com/servingbowl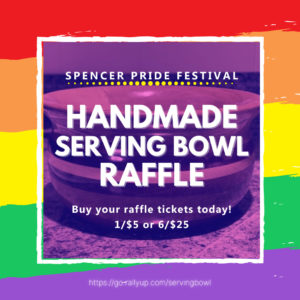 Conner Prairie Living History Museum – Winner: Sheryl Daniels
https://go.rallyup.com/connerprairie

Gourdgeous Gourd Light – Winner: Maria O'Connor
https://go.rallyup.com/gourdlight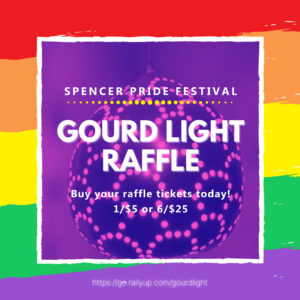 Hair Care Package – Winner: Casey Shively
https://go.rallyup.com/haircare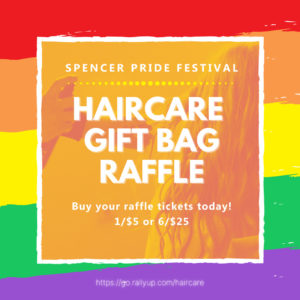 Pride Watch – Winner: Kirin Clawson
https://go.rallyup.com/pridewatch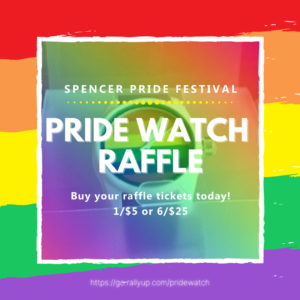 Tinker Coffee Co. – Winner: Meredith Mock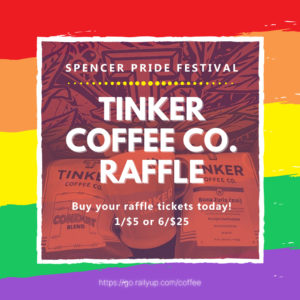 Owen Valley Winery Gift Certificate – Winner: Dakota Miller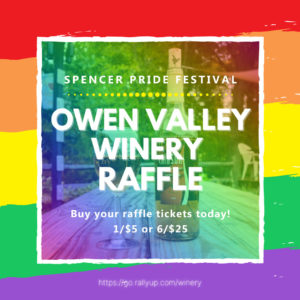 Yankee Candle Gift Set – Winner: Bonnie Emerson
https://go.rallyup.com/candleset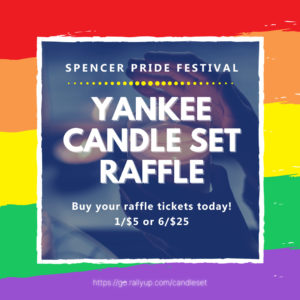 Colts Football – Winner: Brian Palmer
https://go.rallyup.com/football