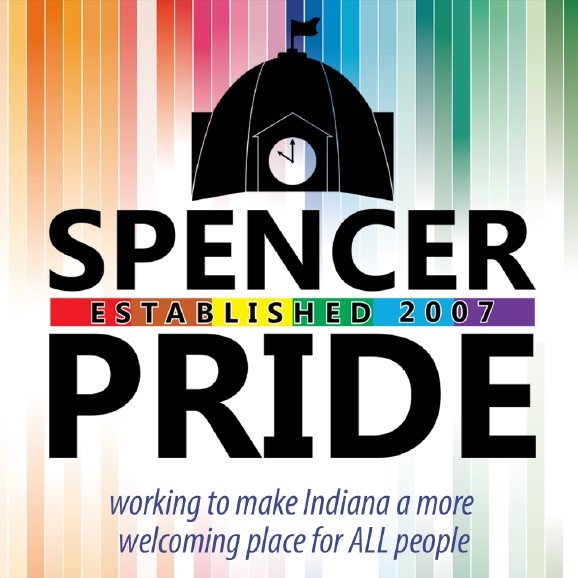 The following statement was issued from the Spencer Pride Board of Directors regarding two pieces of legislation currently being considered by the Indiana General Assembly:
The Spencer Pride Board of Directors strongly supports the passage of a comprehensive hate crimes law in Indiana.  This bill would allow for imposing stronger penalties upon conviction of bias-related crimes against people on the basis of another individual's actual or perceived age, ancestry, color, creed, disability, ethnicity, familial status, gender identity, military service, national origin, race, religion, sex, or sexual orientation.  Indiana is among only 5 states without such legislation.
The lack of a hate crimes law in Indiana has had a negative impact on economic development initiatives and has given Indiana the reputation of not being a welcoming state.  This contradicts Spencer Pride's mission of making Indiana a more welcoming place for ALL people.
Support for hate crimes legislation is bipartisan.  Hate crimes legislation is supported by Governor Eric Holcomb.  We, as directors of Spencer Pride, encourage all state legislators to vote yes on House Bill 1203 (Bias Motivated Crimes).
The Spencer Pride Board of Directors does not support House Bill 1525 (Biological Sexual Identity), which further exacerbates bias and hate.  In addition to creating a poor environment for our youth, this bill would add burdens to our state schools, including new infrastructure requirements & difficult-to-enforce monitoring requirements.
The Spencer Pride Board of Directors urges legislators to vote NO on House Bill 1525.