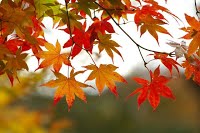 On Saturday, September 18th and Sunday, September 19th, Spencer PRIDE will be on our home turf participating in the 34th Annual Apple Butter Festival.  This event takes place on the Owen County Courthouse square (also the home of the Spencer PRIDE Festival).  We are sharing a booth with the White River Valley PFLAG in order to promote our upcoming Out in the Silence event.
As we have been doing at Fort Wayne Pride and OUTfest, we will also be promoting our Rural Pride initiative and hopefully getting sign-ups for our (about to be released) Spencer Pride Quarterly e-Newsletter.  We will be selling two designs of Spencer PRIDE t-shirts and bottles of water.
WRV PFLAG will be distributing a wealth of excellent informational materials and will also be selling books and promoting the 2011 David L. Adams Scholarship.  Both WRV PFLAG and Spencer PRIDE will be accepting donations in order to help us to keep meeting our organizational objectives.
The Apple Butter Festival hours are from 9 AM until 10 PM on Saturday and 9 AM until 5 PM on Saturday. The 2010 parade takes place on Saturday at 1 PM.  Following the parade there will be a presentation by the Wildlife Coordinator from the Owen County Public Library and at 4 PM the Owen County Community Choir will be performing.  There will be a demolition derby at the Owen County Fairgrounds on Saturday at 6 PM. Additional entertainers will be performing for the remainder of Saturday and also on Sunday.  There is no cost for admission to the Apple Butter Festival.  The Apple Butter Festival is sponsored by the Spencer Lions Club.
Our booth is located on the northeast lawn of the Courthouse.
For additional information about Spencer PRIDE, please contact us at info@SpencerPRIDE.com or by calling Jonathan at 812-821-3073.