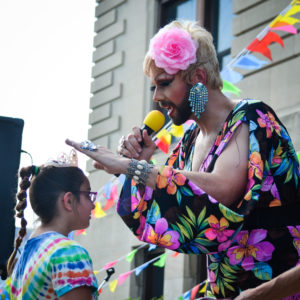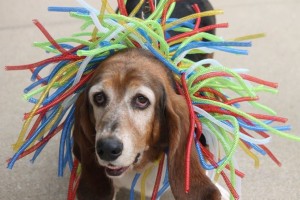 In April the lineup of entertainment for the 2018 Spencer Pride Festival was announced.  This year's entertainers on the Ivy Tech Bloomington Stage include past favorites & hot new talent as well.  With the festival now less than 2 weeks away, we wanted to provide a further glimpse into who we have on stage this year.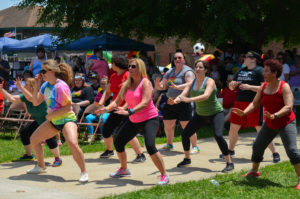 Moving from its traditional mid-day time to kick off this year's event will be the Spencer Pride Pet Parade.  This furry, funny, light-hearted event is expected to include dozens of local pets & their fur-less human companions.  At 10:30, attendees will be encouraged to get up and participate in Zumba with Nancy Emerson.  The adrenaline won't be slowing down when the Different Drummer Belly Dancers take to the stage at 11:00, either.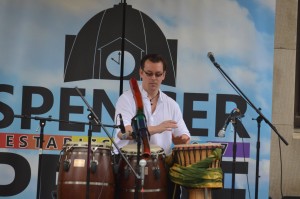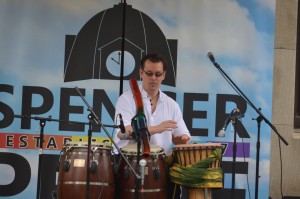 Having been unable to attend last year's festival, Adam Riviere returns to the stage again this year with his worldly sounds that will both educate & entertain. "Music was created to celebrate community, and I get that opportunity at Spencer Pride, which makes playing for such wonderful people and a great event all the better!" says Adam.  We asked him what has been memorable for him about participating in the Spencer Pride Festival.  Besides the other performers & diverse marketplace, Adam's answer was simple: "what sticks out the most is the joy everyone has being a part of it."  He continues, "The connections everyone makes being at Spencer Pride are tremendous.  I hear vendors mentioning how much they achieve being there compared to other events due to the strong community – I couldn't agree more!"  He wasn't about to give us a preview of what we should expect this year, however.  "Why ruin the surprise?" he teases.  "But, I will say get ready for some extra shimmy in your near future!"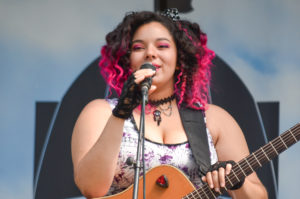 At 12:30 Window to My Soul will take stage.  This act features Kali Bentley, a young talent who has been a popular act at the festival for a few years.  Kali performs at Spencer Pride "because it's a festival that celebrates love, life, & acceptance."  She recalls a particular moment the first year she performed at Spencer Pride, when she sang an original song titled "Savanna."  The song was about losing a friend to a car crash.  "After my set," Kali remembers, "someone in a wheelchair visited me at my booth and spoke to me about how they connected with it.  They'd also been in a similar situation.  It was honestly so difficult not to cry.  They gave me hugs and on their way.  I don't think I'll ever forget that."  Many people who heard her sing "Savanna" undoubtedly felt the same way.
This year, the audience can look forward to some new music from Kali.  She will be singing "A World So Lost," which is a "commentary on how we cling to anything to make us feel whole, without realizing that we are already whole & perfect the way we are."
Owen County Civic Theatre will be taking the stage by storm at 1:00, hopefully giving everyone a taste of their upcoming musical, "Grease."  This local group performs multiple plays & musicals each year at the historic Tivoli Theatre.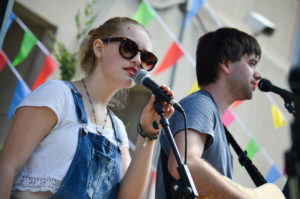 At 1:30 The Retrovales will be front & center.  This duo includes SarahJayne Balash, who has been involved in the entertainment lineup as both a solo performer as well as part of The Retrovales.  Why has SarahJayne returned so many times? "I'm very thankful to be able to create & do what I love, something that comes so naturally to me, without any prejudice or question," she says.  "There are people in the world who don't have that privilege, so if I can share my craft for an event that does so well to bring light to those people, fighting for their fair treatment, then I want to be there.  It's important to me."
The Retrovales plan to sing a variety of music this year, including their recently release EP called "Ghost."  The EP "documents the emotions that surround loss – sadness, hope, anger, etc. – & we're going to play some of the tracks this year at the festival along with some of our more popular tracks from our previous album & a Britney Spears cover."  SarahJayne looks forward to the Spencer Pride Festival each year, but has a special place in her heart for the drag show.  "That's usually my favorite," SarahJayne recounts.  "The fact that they are able to incorporate people of all ages into such a fun performance is wonderful."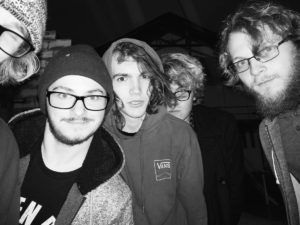 Inkwell Moon is a new group at the festival this year.   The group is a post-hardcore band from the Spencer/Bloomington, Indiana area that has been together for about 6 months.  They are participating this year because they want to give the crowd a great performance & show their support of Spencer Pride & the entire LGBTQ community.  For a sneak peak of what to expect, search Inkwell Moon on any streaming platform to hear their latest EP, "On The Corner Of Isolation & Smooth Ground."  Inkwell moon will be performing at 2:00 PM.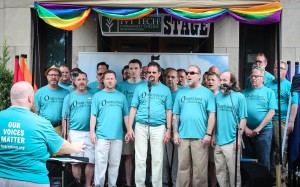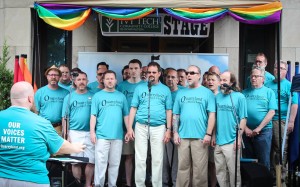 Spencer Pride wouldn't be the same without the ever-popular & entertaining Quarryland Men's Chorus.  These boys know how to make a crowd smile, laugh, cry, & feel loved.  Quarryland Men's Chorus will be taking over the courthouse lawn at 2:30 PM.  The June afternoon is expected to be hot, but these guys will really be bringing the heat when they begin to sing.
At 3:00 The Trip will be bringing their energy to the festival.  This is The Trip's second time performing at the Spencer Pride Festival.  Their debut at the event in 2017 was well-received & many people voiced their interest in seeing them back in 2018.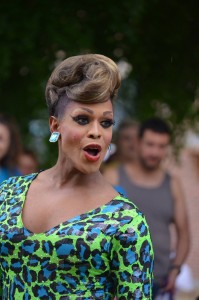 Last, but never the least, the Ladies of Spencer Pride Drag Show will begin at 4 PM to round out the day's talent.  These ladies will bounce, wiggle, vogue, shake, & saunter throughout the audience making sure that EVERYONE is a part of the moment.  No one needs a royal wedding when these queens take stage & captivate the crowd.    This year's performers will include: Cassidy Fellows-Sommers, Pat Yo Weave (who is also leading Drag Queen Storytime in the Spencer Pride commUnity center at 2:30 that day), Tia Mirage Hall, Ben Dovah Plenti, & Kassia Brookes.