Greetings!
I am excited to welcome you to join us for our 2020 Pride Week festivities, which kick off tomorrow & last through next Sunday, October 18.
This year has been an unprecedented one for our community, country, & planet.  As a not-for-profit organization, we, too, are in some uncharted territory.  This is the first time in our 14 year history that we have cancelled our annual Pride Festival, however, we made this decision out of consideration of the health & wellness of our community amidst the pandemic.  This will always be a priority for our organization.
We know how important it is for Spencer Pride to provide opportunities to gather, learn, share, & celebrate diversity & I am grateful that our volunteers were able to rally together to offer a variety of opportunities for engagement this Pride Week.  We truly have a resilient & passionate community of volunteers who support us.  I am so proud of them.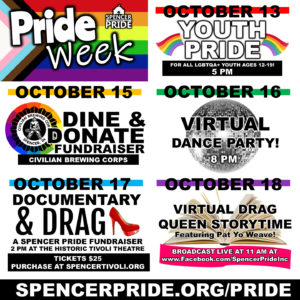 Whether you are staying at home or venturing out cautiously, we have many ways for you to participate in Pride Week this year.  While nothing will ever replace the excitement & community-building that comes from our in-person Pride Festival, we hope that you will still take a chance to be involved in our 2020 offerings.   Pride Week includes Youth Pride, a Dine & Donate Fundraiser at Civilian Brewing Corps., & a fabulous educational event entitled "Documentary & Drag" that will be held at the historic Tivoli Theatre.   We have some all-virtual events like our Dance Party, Drag Queen Storytime, & Virtual Marketplace.
There is also much to explore at the Spencer Pride commUnity center, which will be open for extended hours this week (every day from 10 AM – 7 PM).   Guests can check out our greatly expanded "Proud Supporters" gallery, take advantage of some amazing retail sales, & browse many raffle items that we have available.  Tickets for the raffles can be purchased at the center or online, although there are a few raffle items only available in-person at the center.  If you are interested in the raffles & are able to venture out, we encourage you to stop by to see the full slate of items in-person.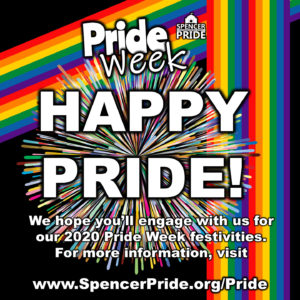 If you are unable to venture out, you can still shop at the commUnity center by visiting our new online store which includes select items from our retail shop.
For more information about all of our Pride Week festivities, please visit www.SpencerPride.org/Pride.  
I know that we all look forward to participating in in-person events again soon & I hope that we will be able to welcome you back to downtown Spencer on June 5, 2021 for our 15th year of celebrating LGBTQ+ Pride.  In the meantime, thank you very much for supporting the work of Spencer Pride.  Our mission is to make Indiana a more welcoming place for ALL people, including those who identify as LGBTQ+.  Your support enables our work to continue.
I'd also like to thank our many 2020 Sponsors, who helped make this year's Pride Week festivities possible.  You can see our sponsor listing on our Pride Week page.
On behalf of our many volunteers, I send you best wishes for a fabulous Pride Week,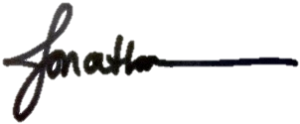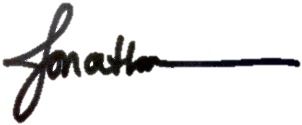 Jonathan Balash, President – Spencer Pride, Inc.