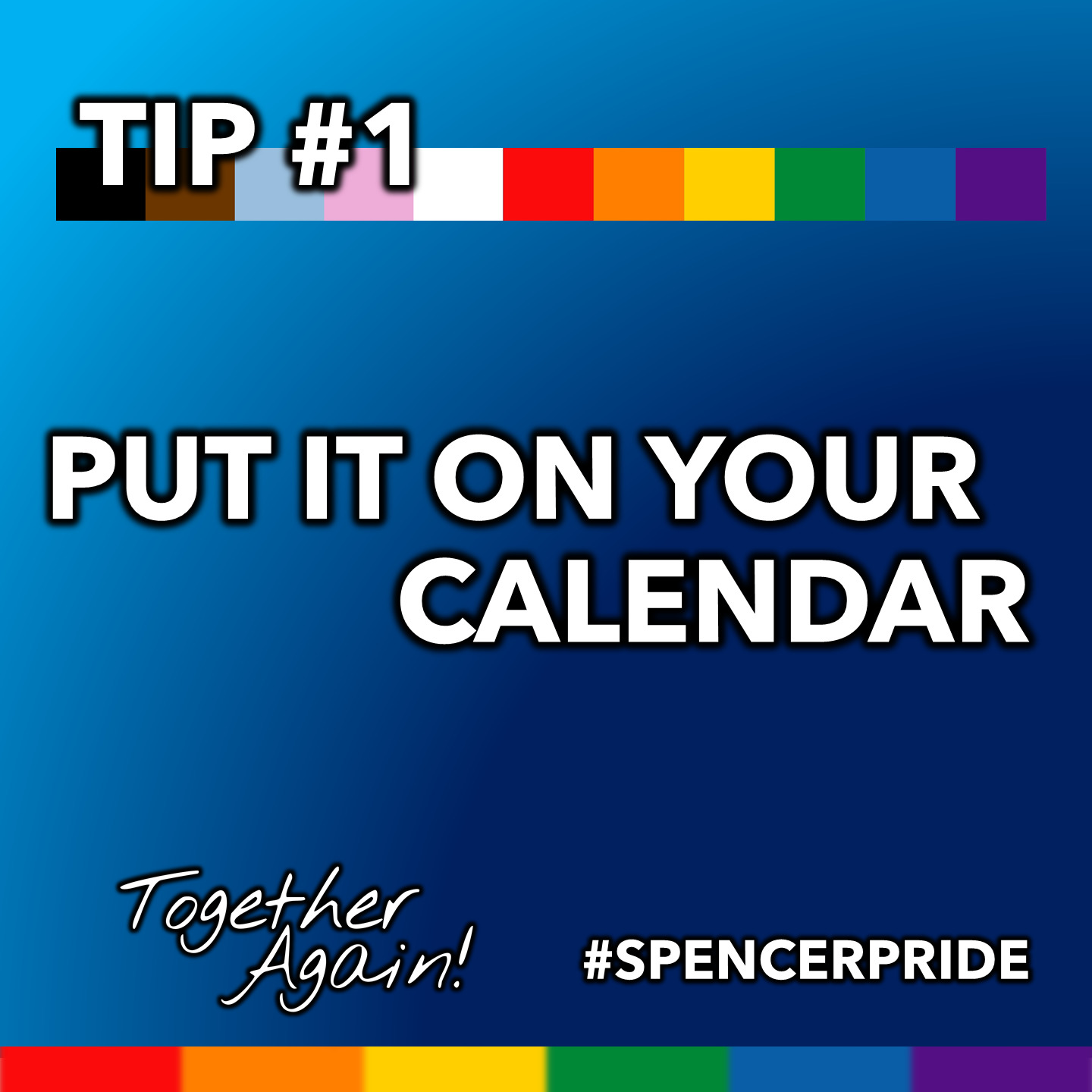 Put the festival on your calendar.
Whether that be in your planner, your phone's calendar app, or that special place in your head, be sure that the 2021 Spencer Pride Festival is proudly placed there for Saturday, October 16 from 12-7 PM.
Don't forget to add your travel time.
Remember:  We have several Pride Week events.  Check social media for more information about these events.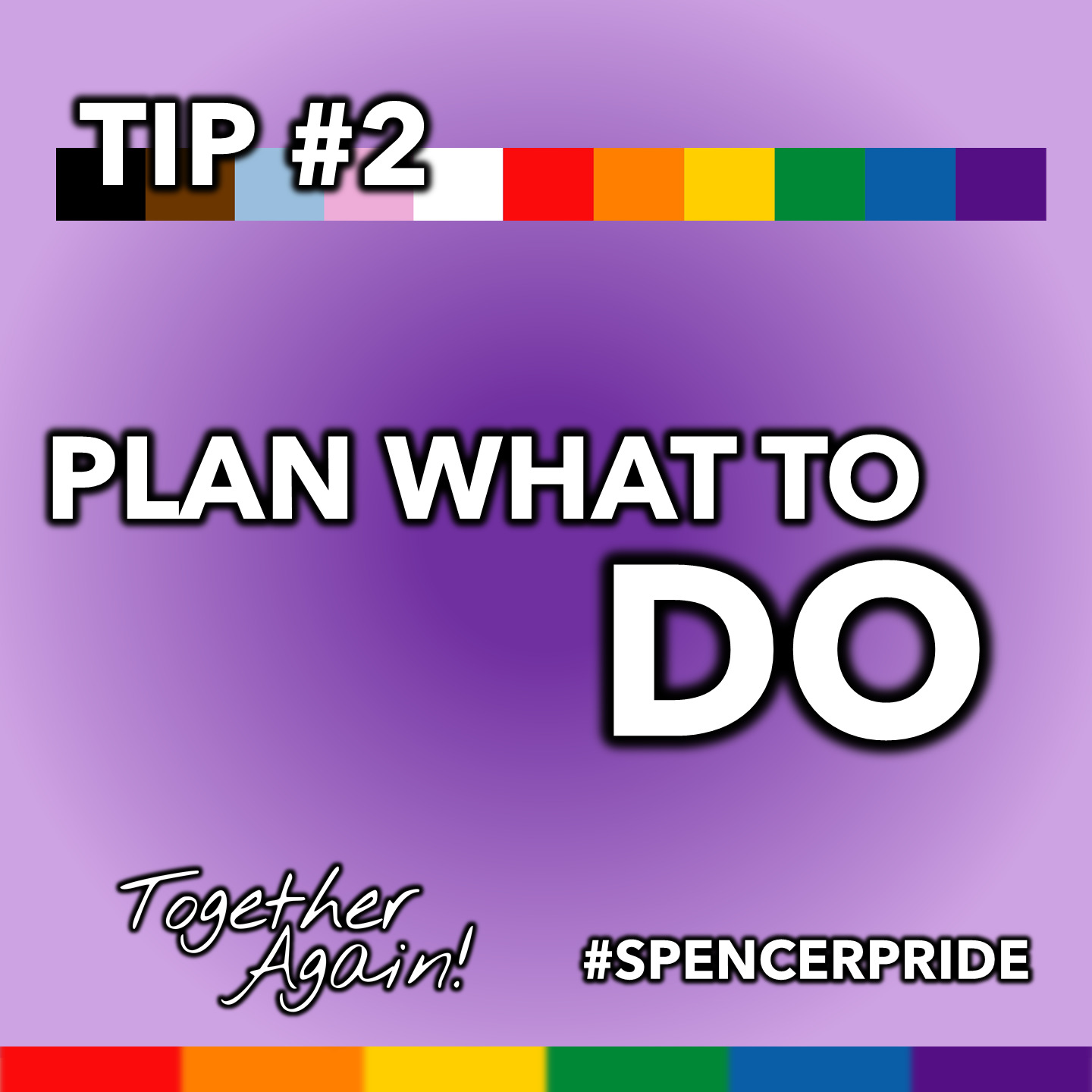 Plan what you want to DO at Spencer Pride in order to ensure that you are getting the most out of the day.
Do you want to take advantage of the free immunization clinic or free HIV screening? If so, those are available from 12-3 PM.
Is there a particular performer you MUST see?  Be ready to line up in advance of the performance time in order to get a spot indoors (indoor seating capacity is VERY limited!).  To see the entertainment lineup, visit www.SpencerPride.org/festival/entertainment21.
Are you wanting to join in the Pet Parade?  This event takes place at 3:30 & starts at the Western Skateland Plaza in front of the Tivoli Theatre.  While you do not need to register in advance, you may want to consider a fun costume for your pet (& yourself!).  Prizes will be given to pet participants for Best Costume & for Best Personality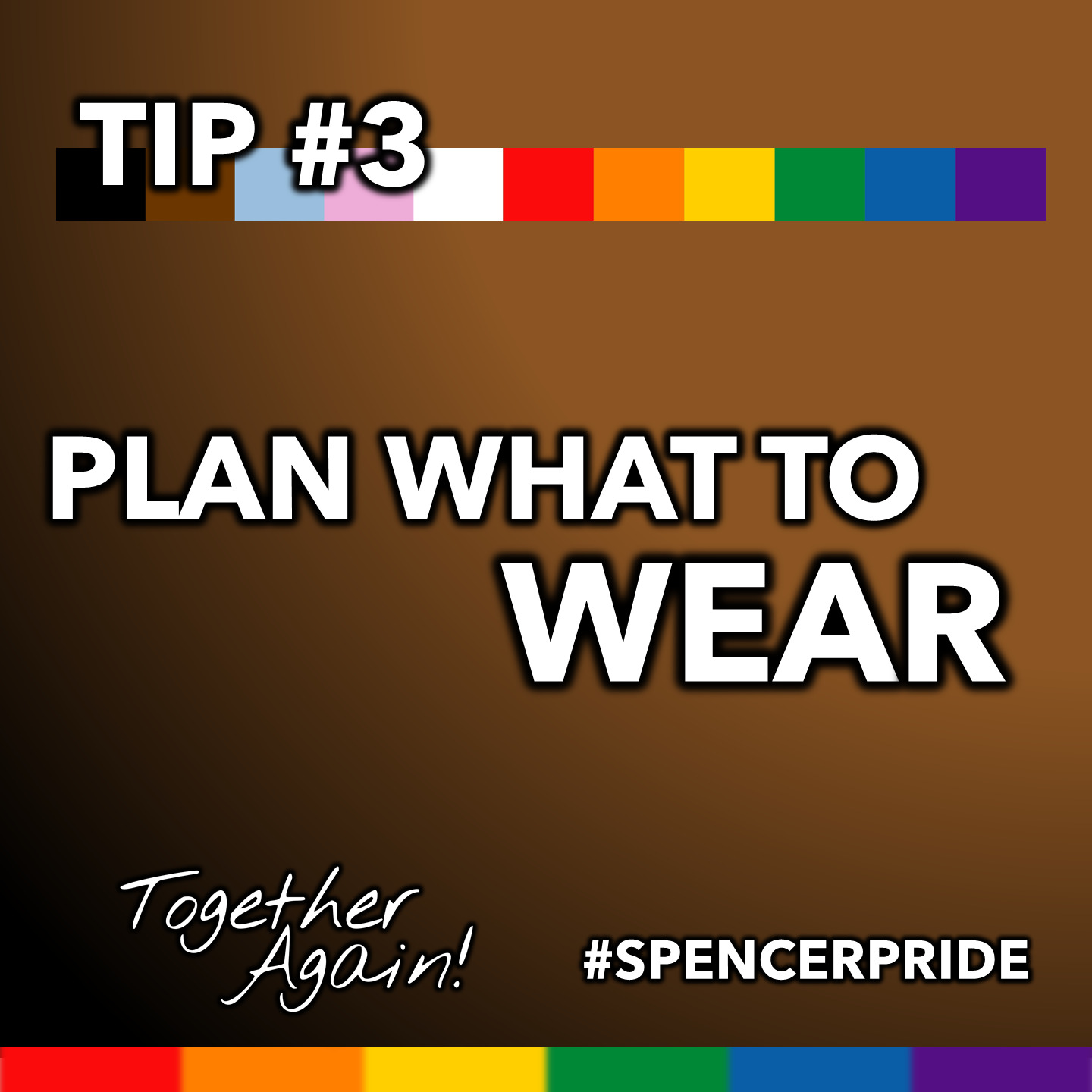 Plan what you want to WEAR.
Dress appropriately for the weather (it's Indiana, so it may snow, rain, & be blazingly hot all in the same day!).
Bring a mask if you have a special one that you like.  If you don't bring your own mask it's ok as we will have plenty available for you.  Remember:  masks are required in all indoor festival venues as well as for select outside activities, such as our bounce house.  For more information about our COVID-19 precautions, please visit our special web post about this.
It's Pride & it's near Halloween.  Feel free to wear a costume if you would like.  Just remember – Spencer Pride is a family—friendly event.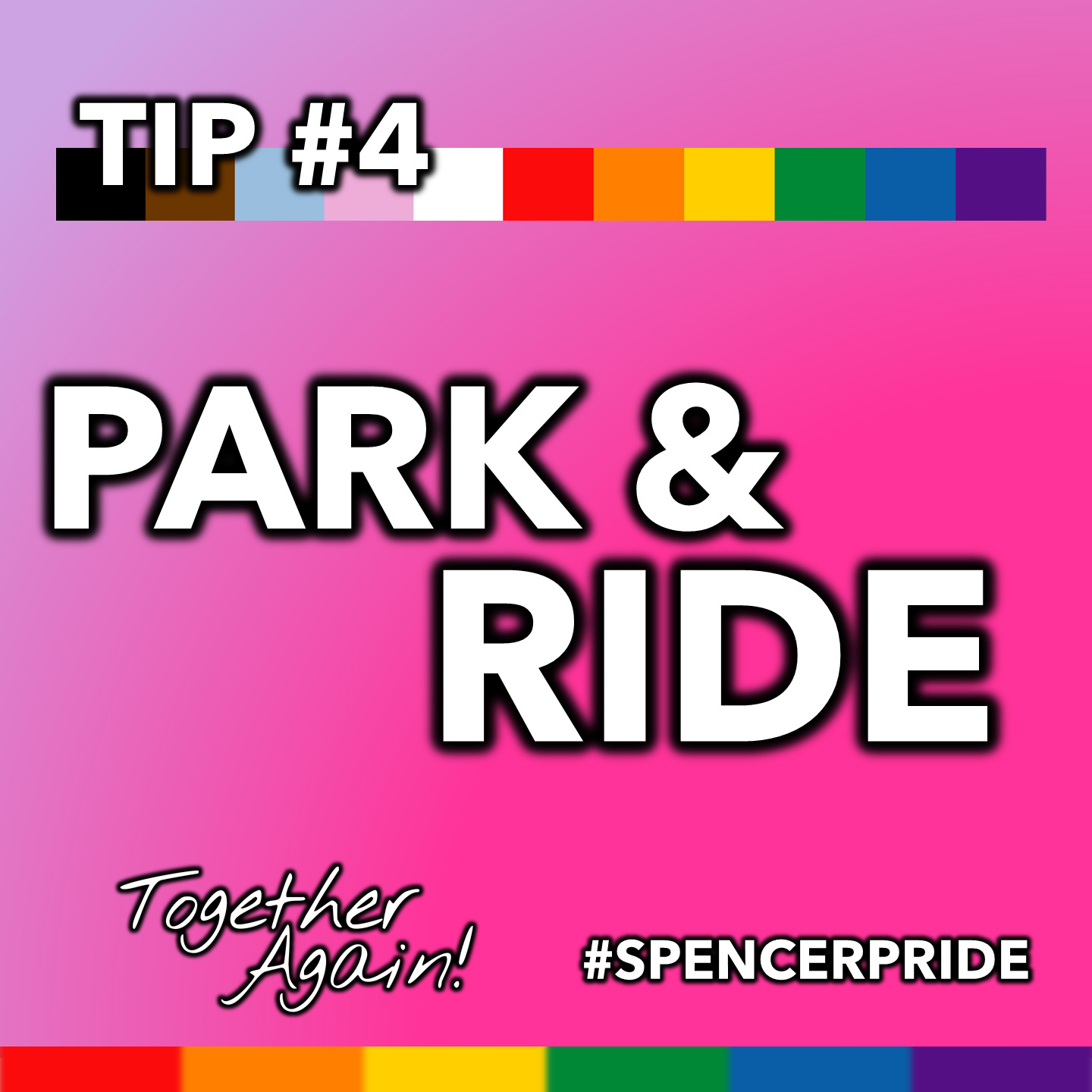 Plug Boston Scientific's address in to your GPS/phone/navigator, where you can PARK & RIDE our free Pride Shuttle.
The address for Boston Scientific is 780 Brookside Drive, Spencer IN 47460.
There will be clear signage for where to park at Boston Scientific.  There will also be a covered Pride Shuttle Stop where our volunteers will greet you & let you know when the shuttle is expected.
The Pride Shuttle will come around about every 15 minutes or so.
Thanks to Boston Scientific for sponsoring the 2021 Pride Shuttle & enabling this to be FREE for everyone.
If you require accessible parking, please reach out to festival director Jonathan Balash at Jonathan@SpencerPride.org.  He will let you know how to take advantage of our reserved parking for those who need it.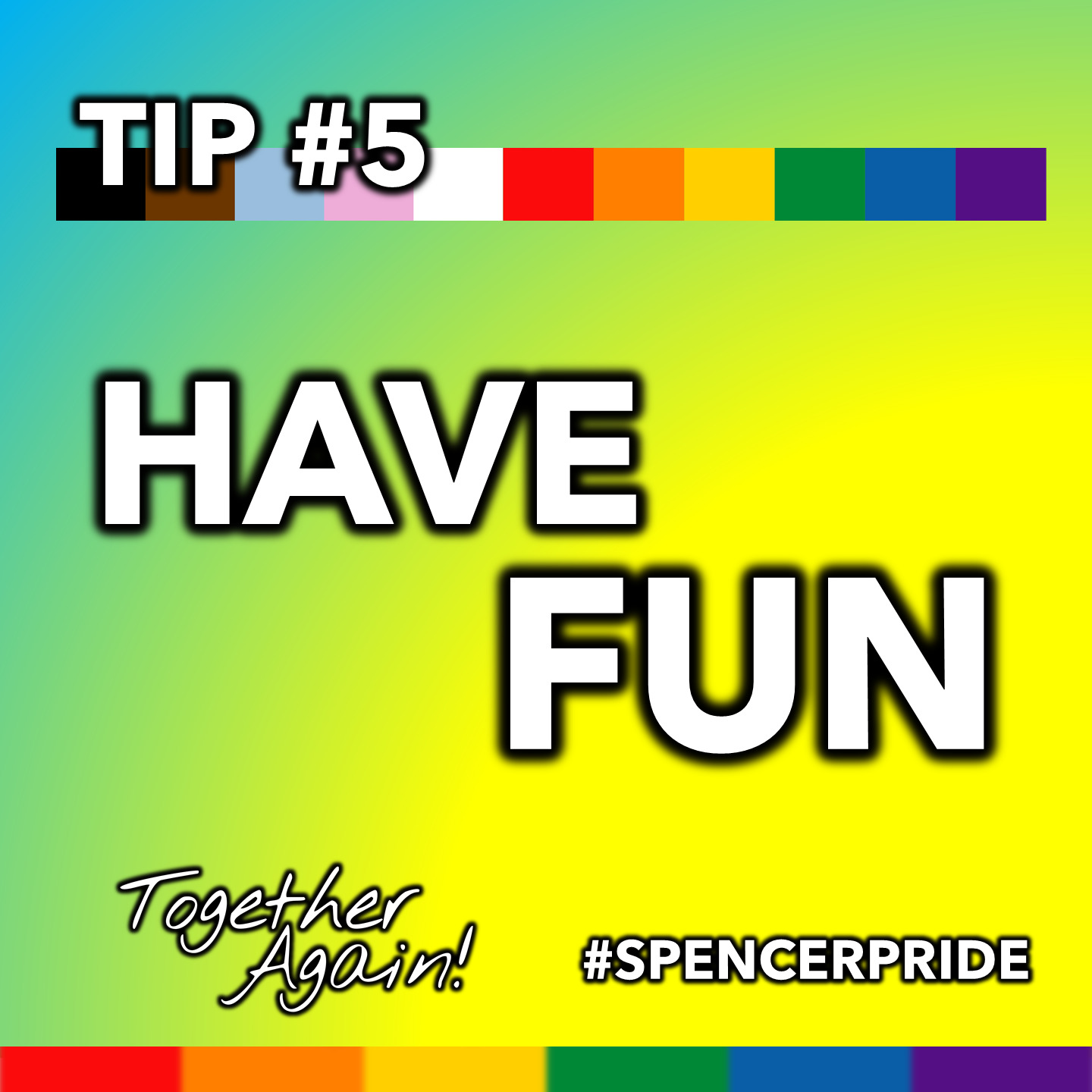 Have FUN.   Spencer Pride is a safe, welcoming, fun event for the entire family.
As you plan for the day, we invite you to promote your plans on social media with the hashtag #SpencerPride.  Encourage everyone to come to Spencer Pride!
With a little planning, you can ensure that the 2021 Spencer Pride Festival is an amazing experience for you!   For more information about the festival, visit www.SpencerPride.org/festival.