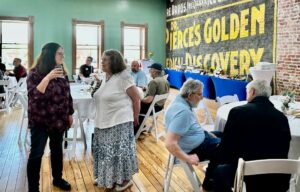 On Friday, May 5th, Spencer Pride hosted our very first event to celebrate our sustainers! It was a smashing success, and we are so thankful not only to our sustainers, but our local community sponsors that made this event possible! Spencer Pride was able to show our amazing donors how much they mean to our mission.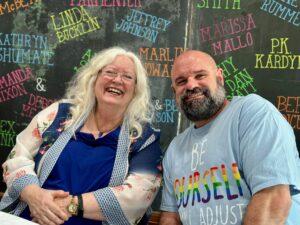 What's a sustainer?

They are our amazing donors that regularly donate to our general fund – it could be monthly or yearly, at the price of a cup of coffee, or a donation much more generous, but in 2023, these amazing hearts have helped Spencer Pride run the commUnity center by covering almost all of our monthly utilit

y bills.

Interested in becoming a sustainer and helping Spencer Prid
e reach our goal of the sustainers meeting their 100% goal on utilities? Send 
Judi Epp an email to learn more!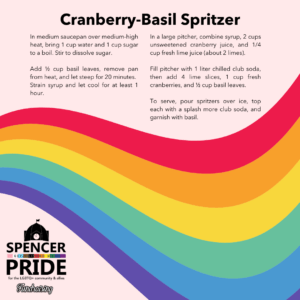 For those who aren't currently sustainers, a major hit at the party was Martha's Cranberry -Basil Spritzer, so we wanted to share the recipe with you too!